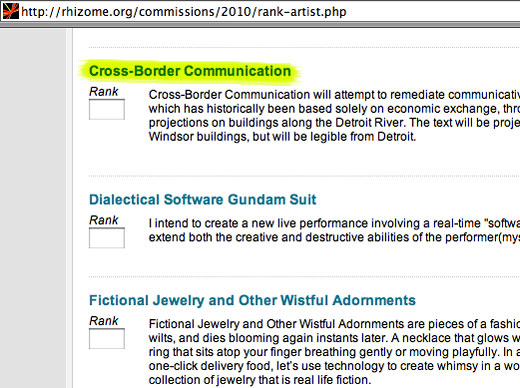 Huge, great exciting news!
Our project, Cross Border Communication, is a finalist for the 2010 Rhizome Commission!!!
If we're successful in the ranking process, we could awarded the funds needed to make the project happen—that means, money to buy a projector powerful enough to make a message bright enough to be seen from downtown Detroit! This is the Rhizome Membership vote, which will award 2 commissions, while the jury will award 7 others. Winners will be announced in mid-June.