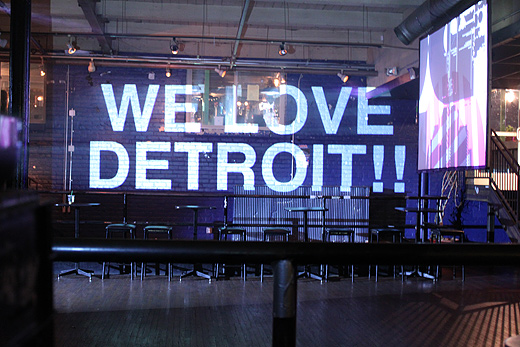 Last night Justin, Danielle and I headed over to the Magic Stick to take part in the We Like Music Festival.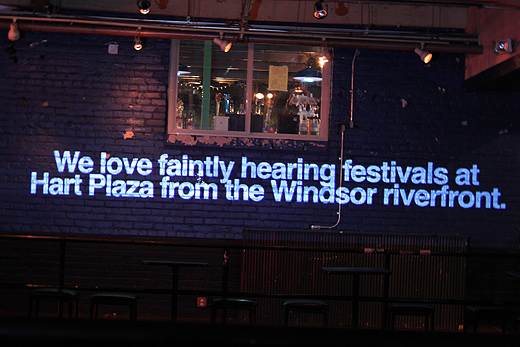 We began projecting reasons why we love Detroit that we had brainstormed together here.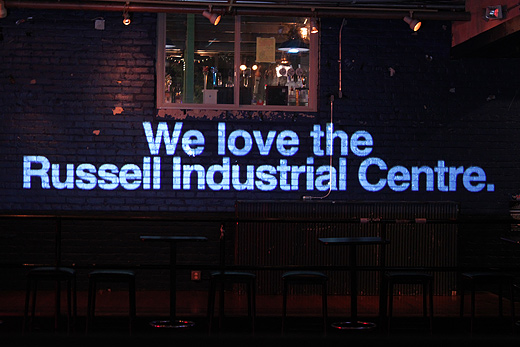 Aside from reasons why we, as Windsorites love that Detroit is right across the river, we also included physical locations within Detroit that we think are points if interest, such as the Russell Industrial Centre.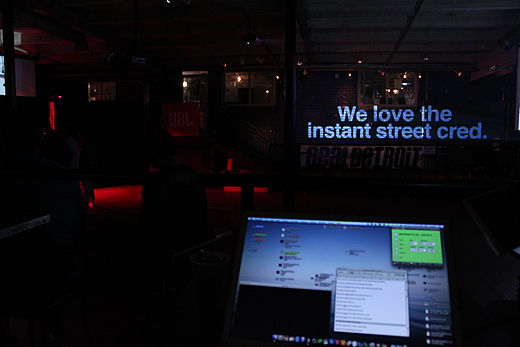 We ran the projection using a Max5 patch that Justin had re-designed from 100 Ways to Save the City.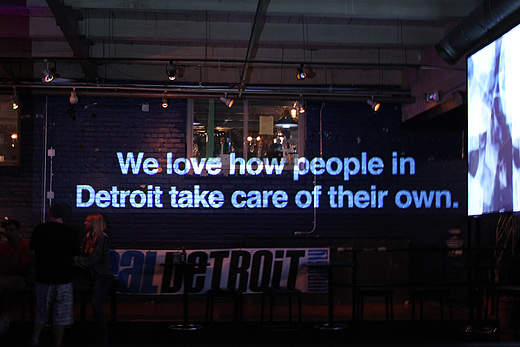 As the venue started to fill up, more and more people were pushed to the back of the stage area where our projection was being shown.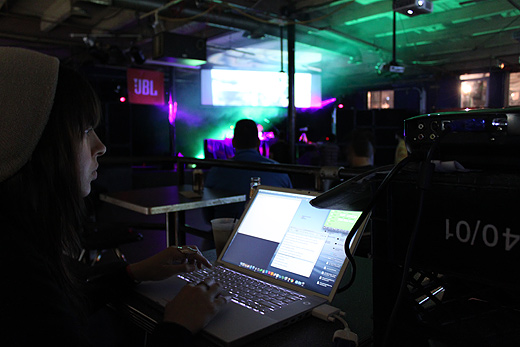 We ran our projection during the sets of Mux Mool and Jimmy Edgar. We each took turns controlling the patch and throwing different sentences onto the wall.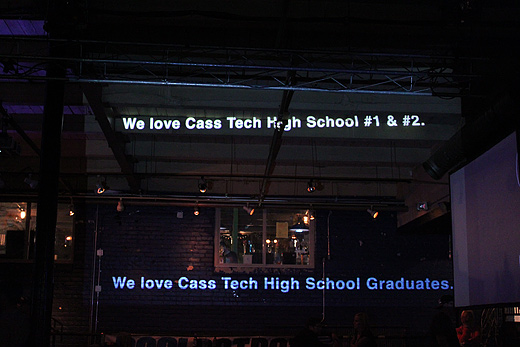 As the night progressed, we started to get a but more creative with the sentences, making more than one of them visible at once and abstracting them in real time to the point of illegibility.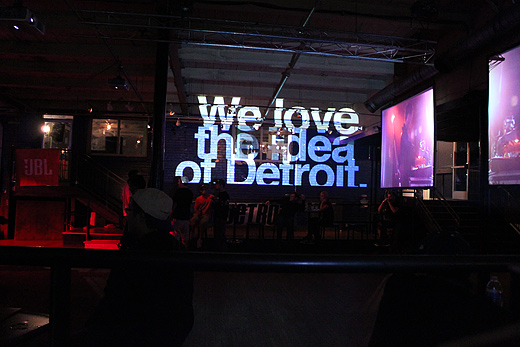 Overall we had a lot of fun at the Magic Stick sharing our ideas with the very energetic crowd at the We Like Music Festival!