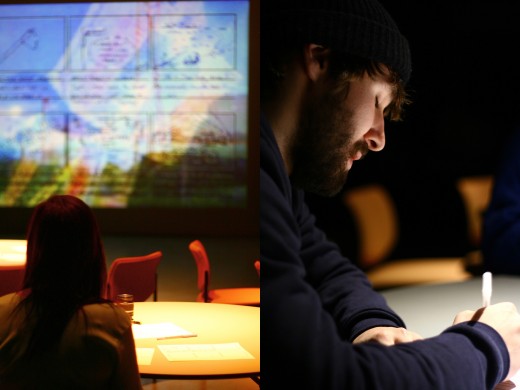 Last night's Noiseborder event was a success.  A number of people came down to Studio A in Lambton tower  and helped us collaboratively rewrite Windsor's history using maps, time lines, and story boards.  All content was digitally remixed and projected on the screen with old photos and videos of Windsor.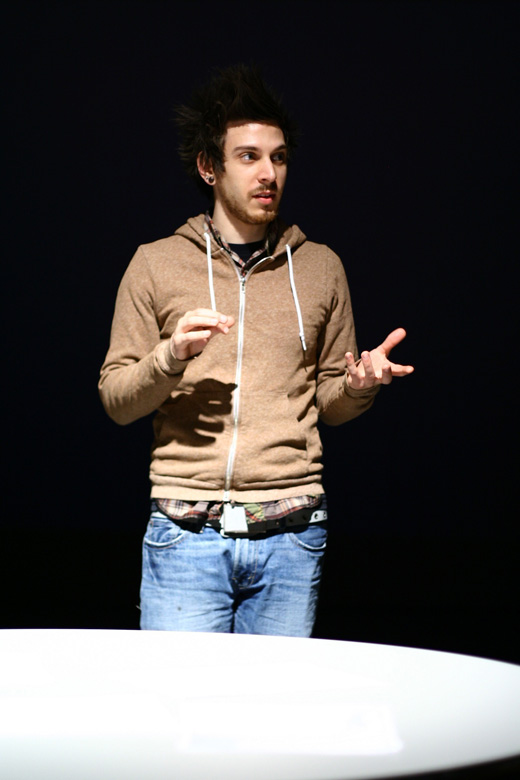 Justin started off the night by explaining the goal and purpose of the event, encouraging everyone to pick up the various pens and markers around them and collectively write down personal/fictional/"what you can remember" events from Windsor.
Everyone was busy drawing, writing, creating new ideas and remembering their past.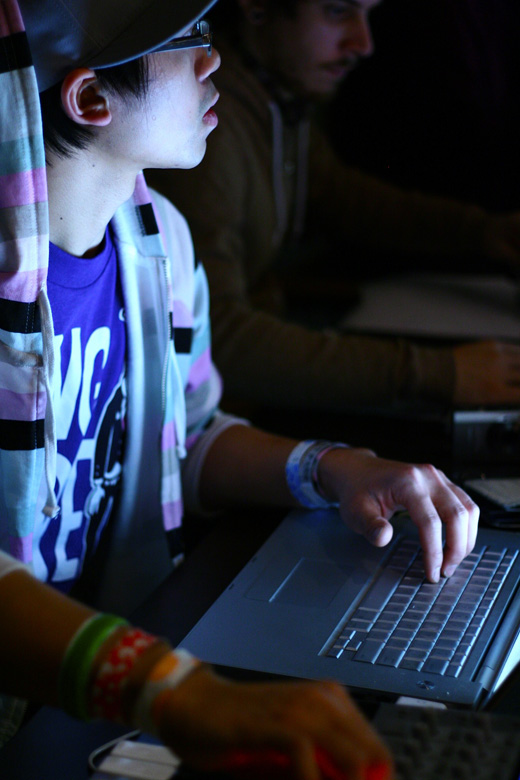 Immony and Justin remixed the visuals.  They took old photos and videos of Windsor, and remixed them with the scans of the group's drawings and writing.  Brent Lee remixed the sounds.  He took clips from CKLW and other Windsor radio stations, and created an ambient noise that mashed perfectly with the visuals.
Closing off the night with a nice positive message.
All the content produced will be made into a PDF, that we will put on the website as soon as possible.  We'll later publish as a book with everyone in attendance as a co-author.