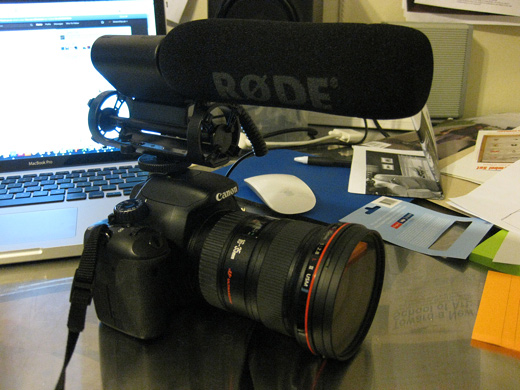 Part of our research for How to Forget the Border Completely is going to come from a lot of video. We're not sure how many interviews we'll do or exactly where we'll be shooting, but we wanted to be prepared. I've had a Canon T2i for over a year now and it's a very solid camera. I originally picked it up because of its video capabilities (specifically, the 24p option), but I hadn't really made much time to shoot anything.
So, while HFBC seemed like the perfect opportunity to start, I also knew we needed to upgrade things a bit. I read about the Magic Lantern firmware hack a little while ago and finally got around to installing it — more in a bit on that — and with the advice from Karlyn's partner, John, I also picked up a Rode VideoMic and Zoom H1 for audio.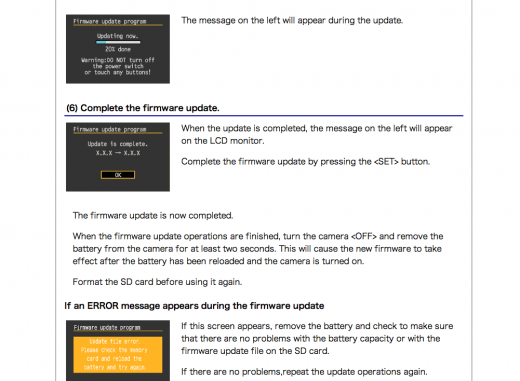 First things first though, before putting on Magic Lantern, I had to update the firmware on the camera. Canon had a good walk-thru.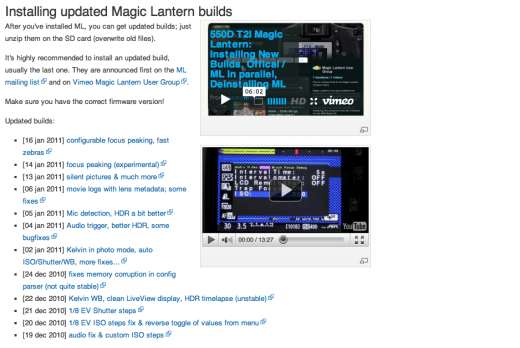 The step-by-step is fairly clear, though I admittedly had to attempt the process a few times. The stumbling block seemed to come from using the software, Macboot, suggested to make the SD card  bootable. I ran Macboot a number of times (perhaps incorrectly?) on the card, but it failed to make the card bootable. So instead…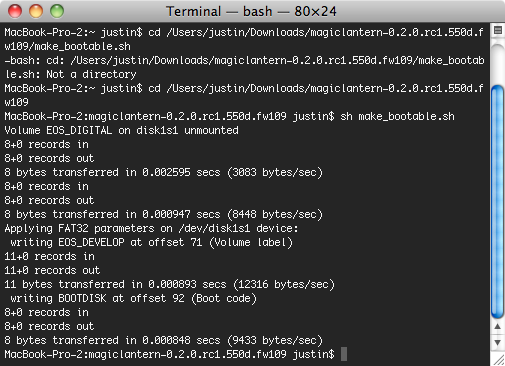 I used the .sh file included in the Magic Lantern firmware zip file, made the required updates to the .sh file itself:
# change this
dev=/dev/disk1s1
and after running it, my card was bootable, and I could finish the install process.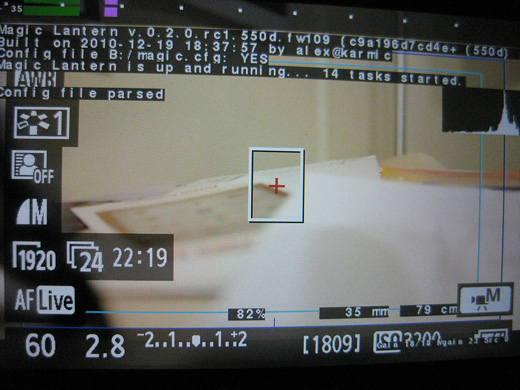 After the install, you can see Magic Lantern running it all its glory. Some of my favourite improvements are in the audio settings — the ability to turn off auto-gain is hugely welcomed and the on-screen audio levels are awesome.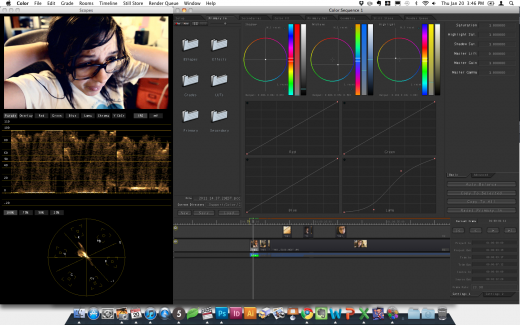 And then, because it's fun, some tests in Color and moving footage back and forth between Final Cut. With Michelle having spent some time with our dearest Daragh over the holidays, I'm anxious to see her mad editing skills.
Also on the test bench soon, the Zoom H1. For the price, apparently very worthwhile.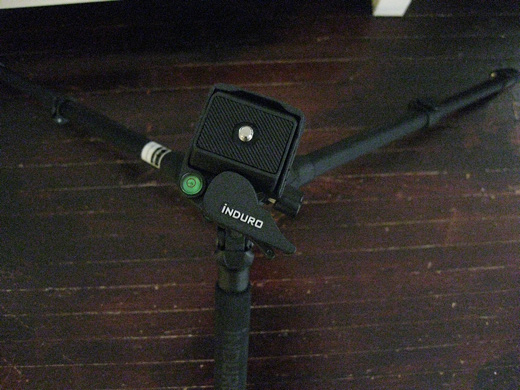 And under the heading of "should have invested a long time ago" a good tripod.
I'll be giving some kind of a quick demo on Friday at our meeting. We need to make sure we're all working in a similar manner in case we cut all of this footage together down the road.
How to Forget the Border Completely is generously supported by the Ontario Arts Council.