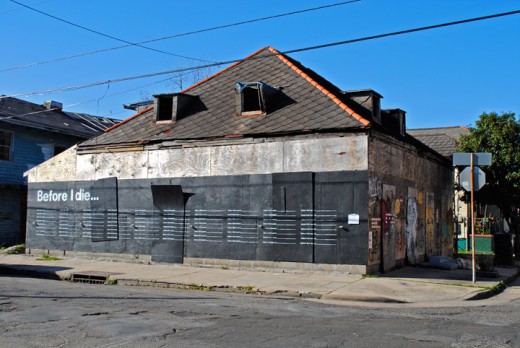 Josh posted on Candy Chang's last project, I Wish This Was, late last year and it was really inspiring. Such a simple gesture is such a powerful tool for re-imagining a community.
Today, I saw Chang's latest project, Before I Die in NOLA — another lovely participatory public art project. Perhaps not quite as transformative as I Wish This Was, but the density in this project perhaps makes up for it.
From Chang's website:
One month later and seven hours of stenciling today, and it's up! With a lot of help and support from old and new friends, I turned the side of an abandoned house in my neighborhood into a giant chalkboard where residents can fill in the blank and remember what is important to them in life. It's also about turning a neglected space into a constructive one where we can learn the hopes and aspirations of the people around us.

It turns out this entire process has been a great lesson, experience, and project in itself – more on that later.

If you're in New Orleans, stop by the corner of Marigny and Burgundy (900 Marigny St) to add your thoughts to the wall and see what matters most to your neighbors. The responses and stories from passers-by while we were installing it have already hit me hard in the heart. More installations to come. Huge thanks to Kristina Kassem, Alan Williams, Cory Klemmer, Anamaria Vizcaino, James Reeves, Alex Vialou, and Gary Hustwit for installation assistance and many others for help and support along the way. More to come.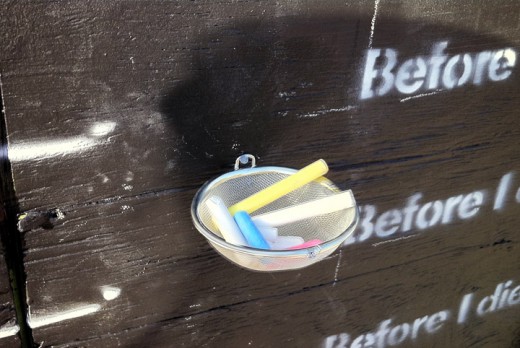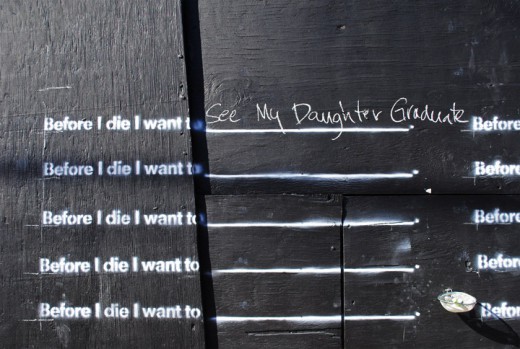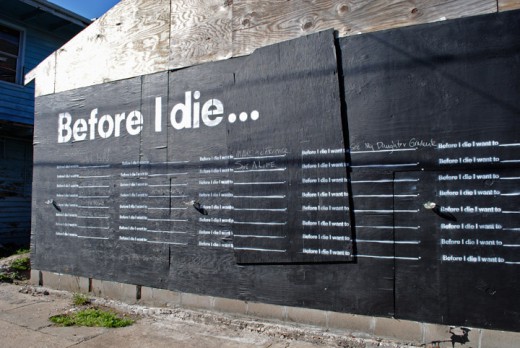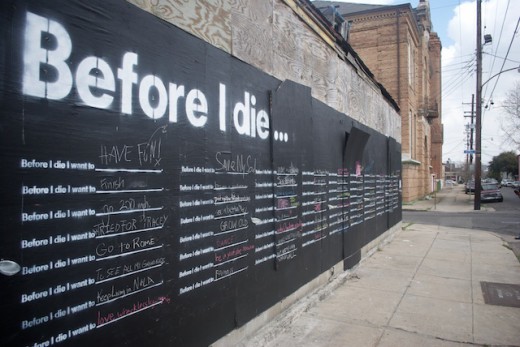 [via @daviddarts]