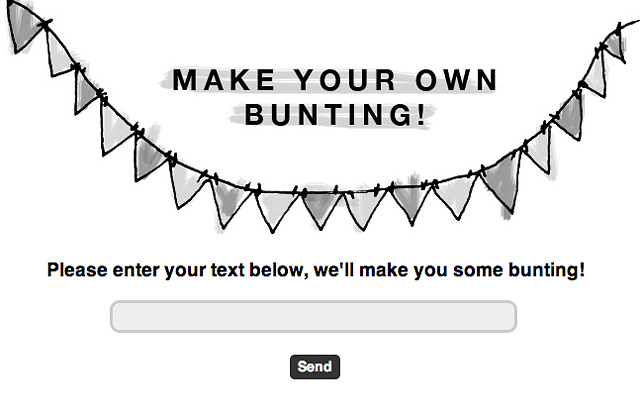 Whether making your own guerrilla celebration, working on a gallery installation, or even getting ready for some upcoming holiday festivities, we think our little automagic bunting app will make everything a little bit easier.
We got tired of hand-setting each letter when we've made bunting in the past, so we cooked up this simple little web app that takes any string of text you enter and converts each letter into a one-page gif file, ready to be printed, trimmed (using the handy built-in guides), and strung together using your favourite little bull clips, tape, or other hanging mechanism.
Try it out and send us a picture of what you do with it!