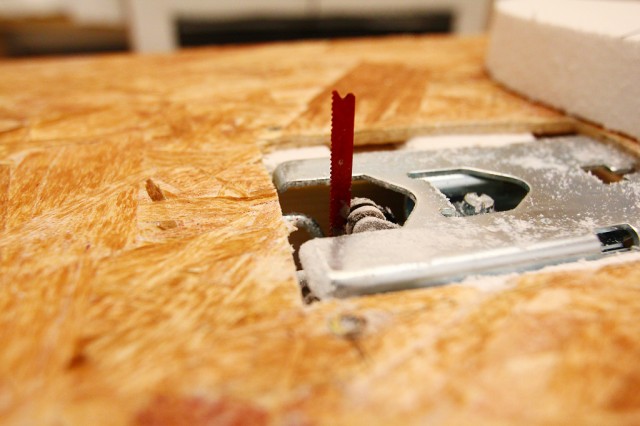 The rig Kevin built has been slightly improved. We added some shims (made of styrofoam) to raise the table top and added this slick coat of red nail polish.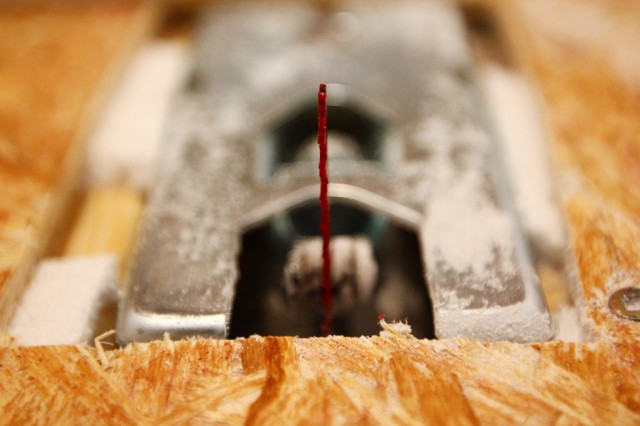 The blade was basically disappearing when we were cutting the styrofoam, so hopefully this fixes it. Also, makes any bloodshed less conspicuous.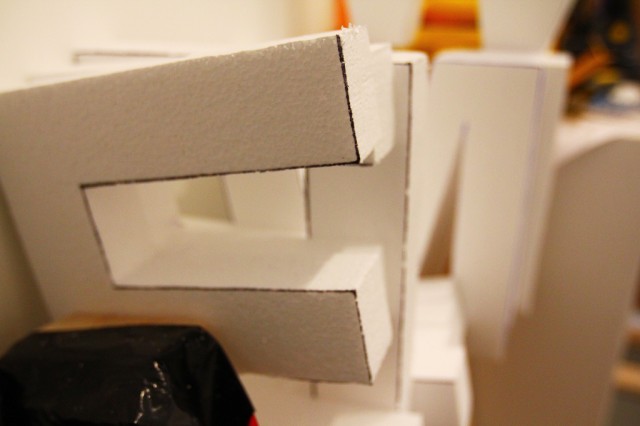 Nice lines … thanks table top reverse half ban jig saw!