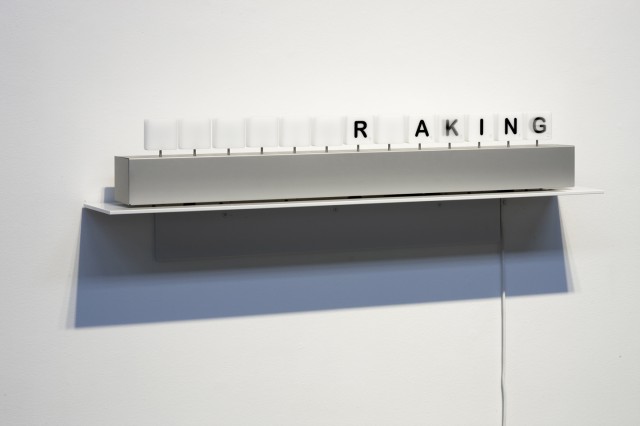 This one goes out to Josh.
Heartbreaking, a kinetic sculpture by Lois Andison, is a device that gradually works its way through every possible word that can be spelled with the letters H,E,A,R,T,B,R,E,A,K,I,N,G (in that order). Terrence Dick over at Akimbo called it, "the closest thing I've seen that's come to a perfect marriage of word and art."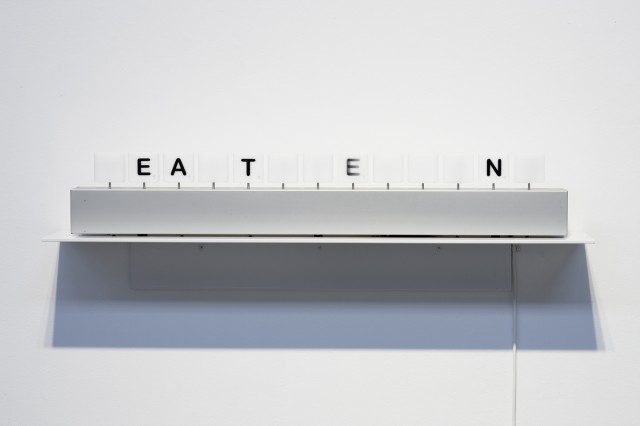 Lois Andison was born in Smiths Falls, Ontario. She currently lives and works in Toronto, Ontario. Her kinetic sculptures/installations investigate the intersection of technology, nature and the body. Using movement to initiate an exchange with the viewer, Andison's work poetically explores social and technological concerns through the construction of the hybrid art object.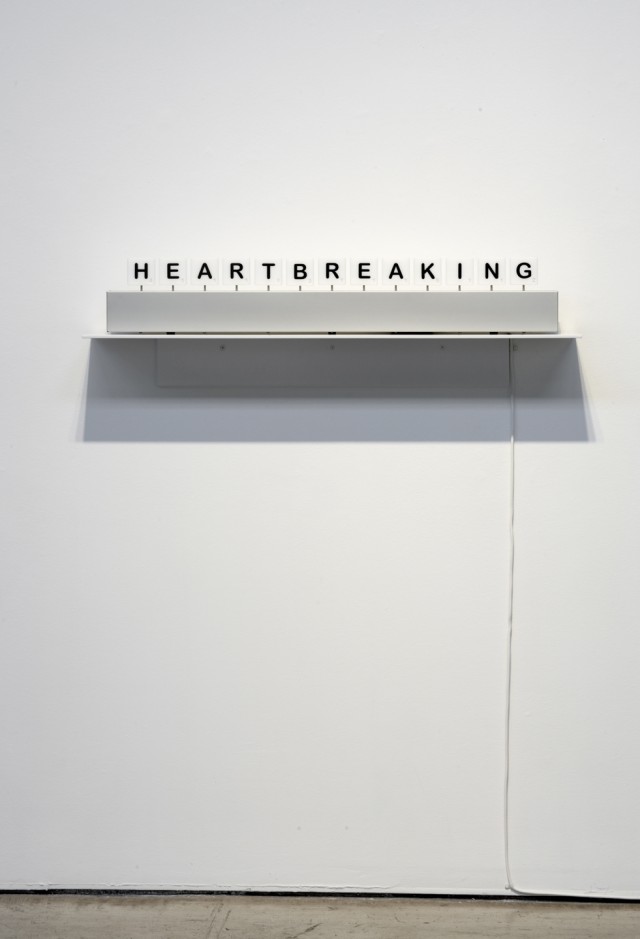 She has a number of other interesting data-driven types of works available to view on Olga Korper Gallery.