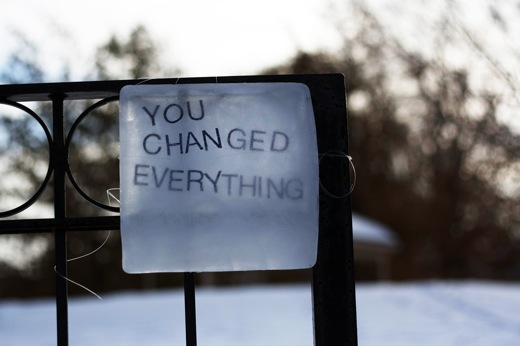 We've spent the last couple of weeks developing this project, and somehow waited until the coldest night yet to install the first successful Text On Ice (You Changed Everything) project. I'll post some more details on the (ongoing) process later this week, but wanted to get this image up first.
This first iteration of the project is mounted via monofilament line, basically just tied to the fence. The plan is to embed the line into the ice on future versions of the project. The text will also change from work to work. 
Considering how cold it is this year in Windsor, it's actually a good time to do this project, as it likely won't melt for a while.