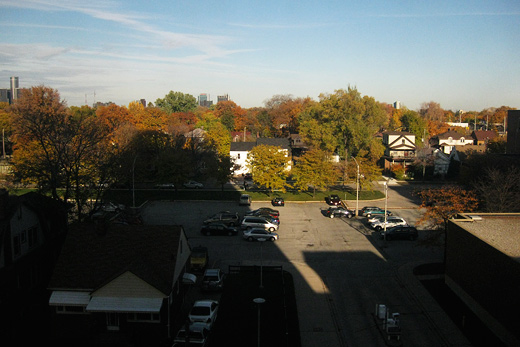 Timing is everything. There's been so many conversations had, links passed, and emails exchanged in the last few weeks are we embark on our How to Forget the Border Completely project that I'm still sorting through it all.
What's missing, in all of this, is more time to make a visit to our neighbours to the north. But in the meantime, I thought I'd share some quick links that are well worth perusing…
First off, from our friend, Eric Boucher, a thoughtful critique of the idea of ruin porn and its many forms over at Guernica by John Patrick Leary.
Next, a quick read by the always insightful Diana Lind calling for plans for urban redevelopment to extend beyond the physicality of the process, in her first column in the New York Times, The Bright Side of Blight.
And then, some recent news on the revival of a new border crossing, the DRIC plan, while we imagine inventing our own.
As well, pointed out by Danielle, an extensive interview over on Juxtapoz with Mitch Cope and Gina Reichert (of PowerHouse fame) … still making my way through it, but some great contextualizing stuff so far.
Anyways, hoping this continues to build our research archive … if you have a chance to read over any of this stuff, would love to hear your thoughts in the comments.