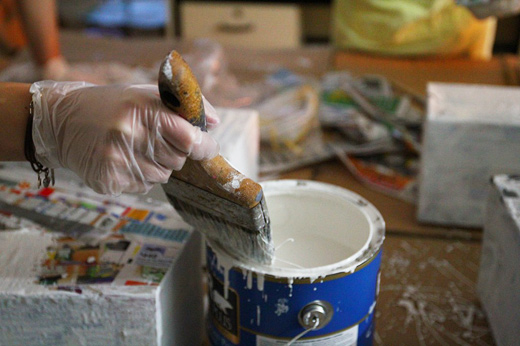 We are already nearing the end of our priming process for our letters after only beginning last week!  While we got to painting the rest of the letters on Friday, I prepared a few things earlier in the week for our next step, painting the letters in a fabulous bright red.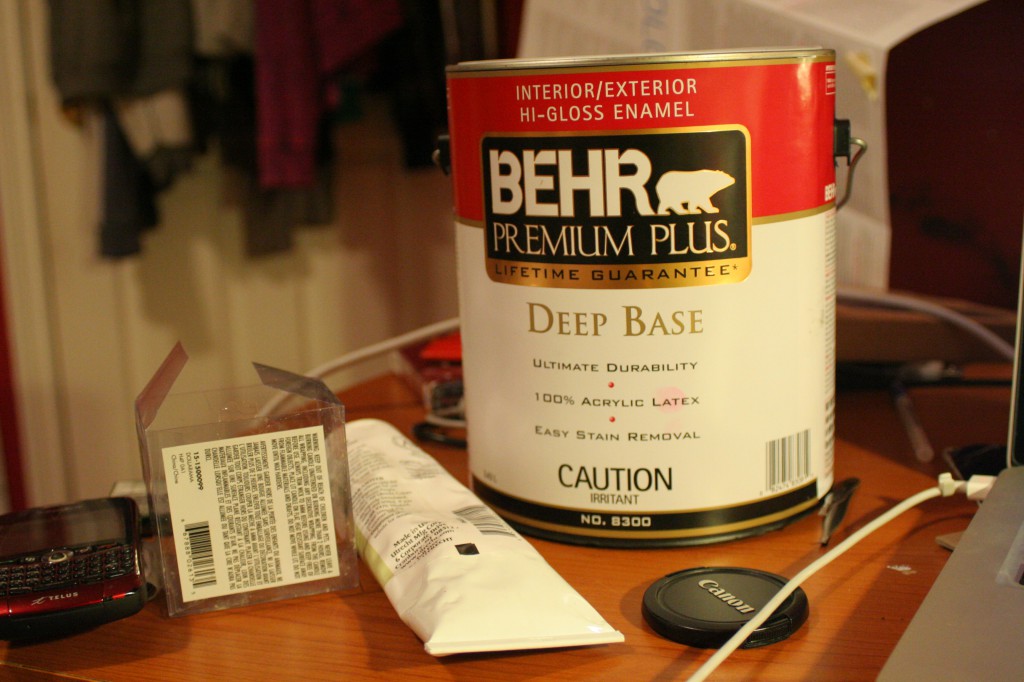 After deciding on a colour a couple weeks back, I picked up an exterior paint made by Behr.  Initially I was going to pick up an oil-based paint, but in speaking with someone from Home Depot, he suggested I get a water-based gallon if we wanted a brighter, glossier colour. The change slipped my mind as I was running tests, nonetheless it seemed to work and I was told it would work fine with the primer we chose anyway.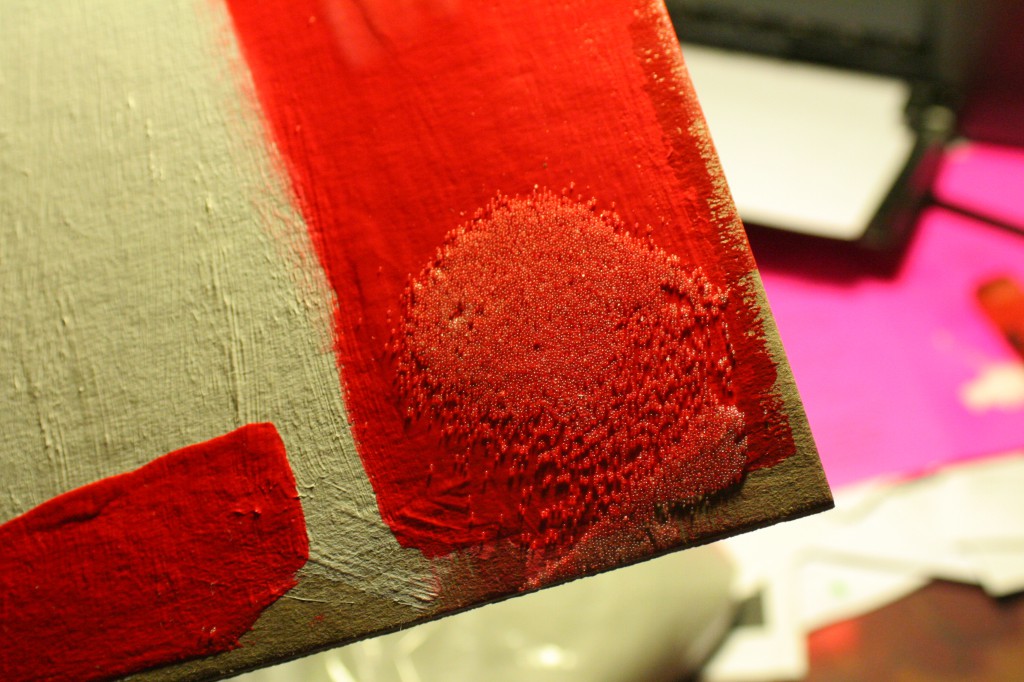 I tested out the different amount of layers. While discussing with everyone on Friday we decided it best to try one, maybe two coats of the red to keep the colour poppin'.  While the paint was still wet, I applied a patch of the retroreflective glass beads, trying my best to spread them evenly together.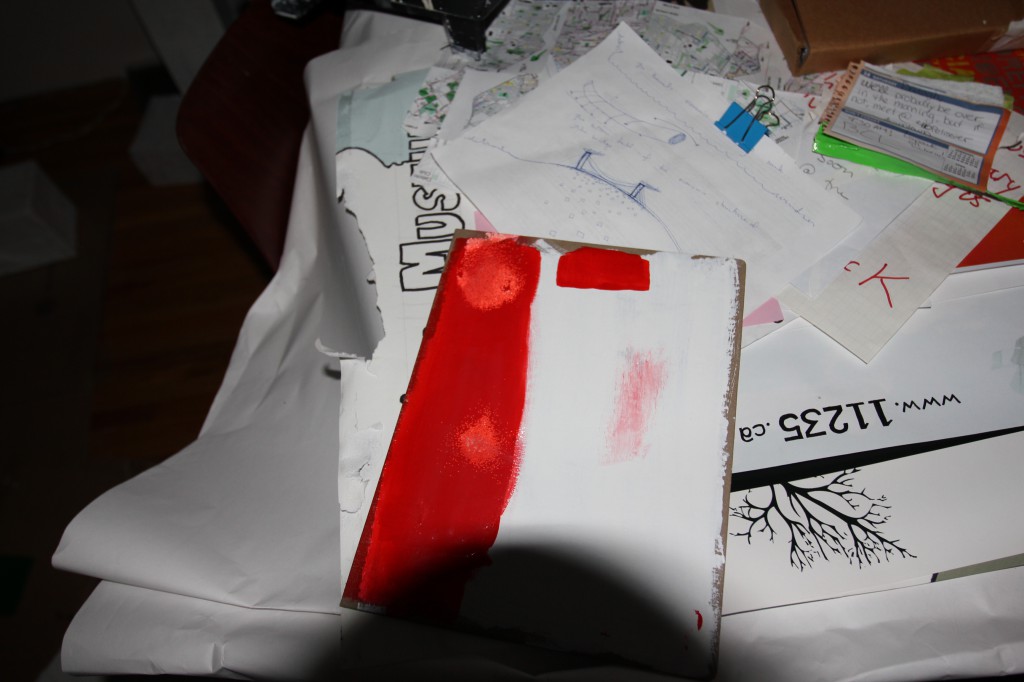 Justin tested my experiments with a flash. The small bottom patch is my try at using glue to adhere the beads. We concluded, however, that neither made a huge difference in retroreflectiveness. The paint is also able to hold the beads in place perfectly fine.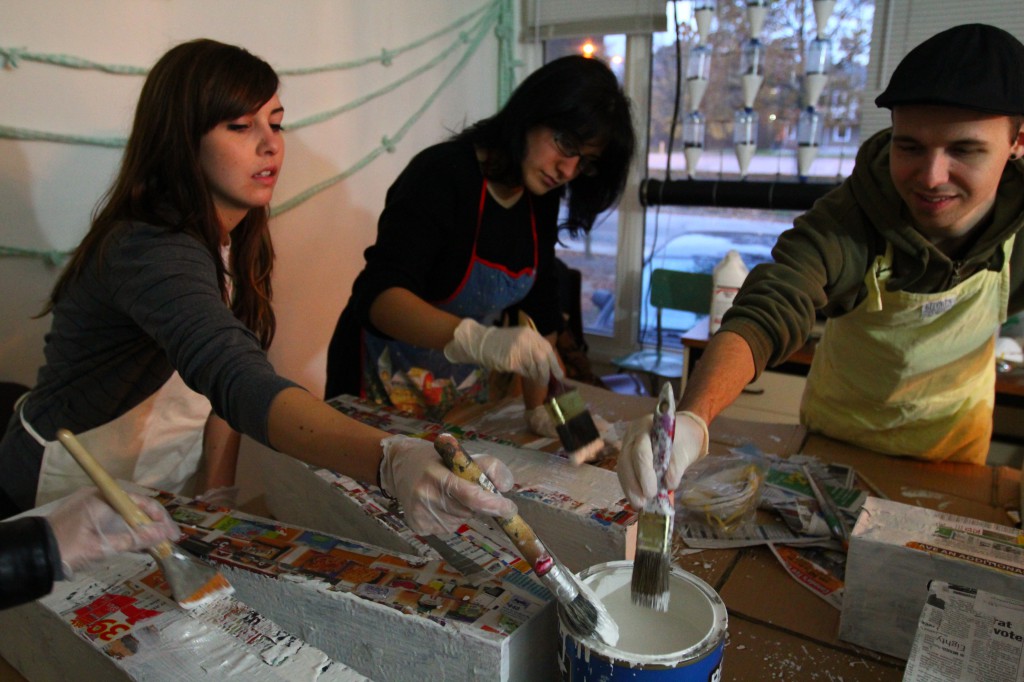 Before beginning with the red paint, we had a little more priming to do. With more hands (and brushes) we are finishing much faster than previously anticipated! I am really excited to see the outcome of this project.
Thanks to Danielle's keen eye, we realized that we neglected to paper-mache AND prime the I !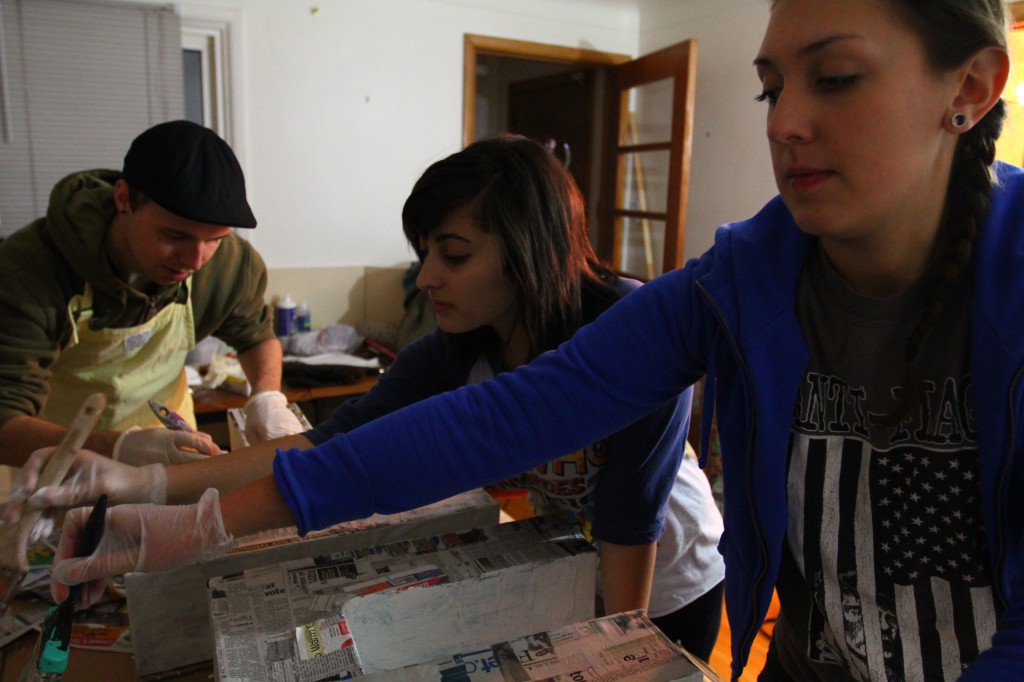 We also discussed how we are going to effectively and evenly attach the beads to the paint, perhaps using methods like a sifter of some sort, or a salt shaker?   Looking even further ahead, we are still in talks with WHERE we'll be displaying the letters and/or to whom we should speak to regarding where/how they think the  letters should be displayed.
There will be much  more discussion and experimentation next week leading to the time we get together again for our next painting party!