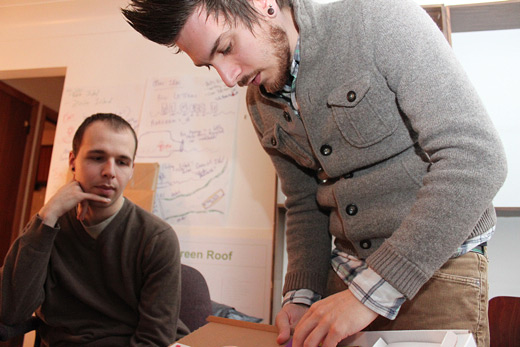 Monday night marked the last Broken City Lab meeting of the year!!! We'll be taking a brief break over the holidays and then gearing up for a series of events starting at the end of January.
For anyone who has been wondering how to get involved or if we'd ever hold open office hours again, stay tuned, there's going to be a lot of things to do in the new year!
As per usual, we spent some time just trying to sort out our upcoming schedules, planning for a performance at Propeller Gallery in January, and talking about the many details we need to get started on for the Broken City Lab: Save the City project.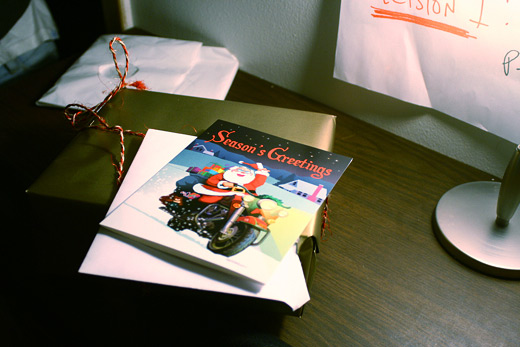 However, we also got to unwrap a gift from the Green Corridor!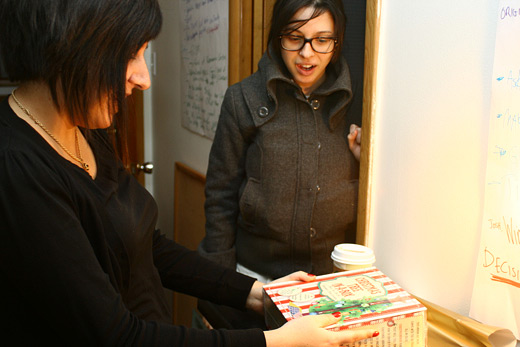 Cristina and Danielle tackled the upwrapping.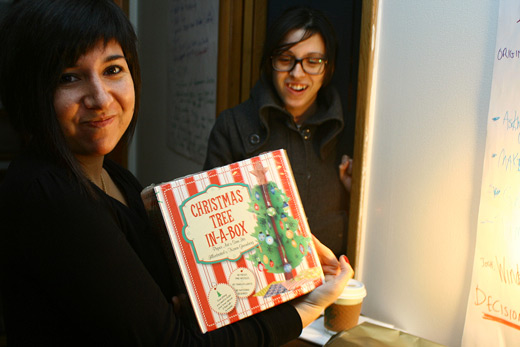 We got a Christmas Tree in-a-Box!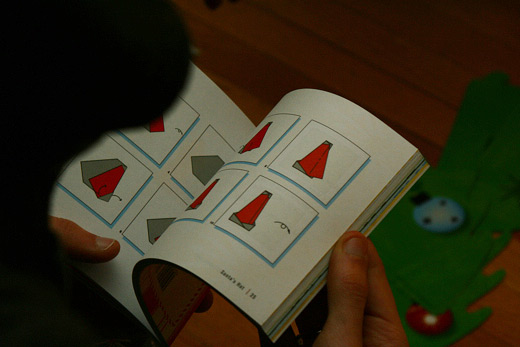 On top of setting up the tree, there was also a book of instructions for making origami ornaments—a project unto itself.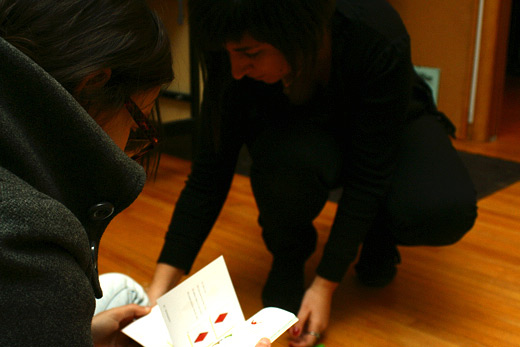 Danielle and Cristina started setting up the tree.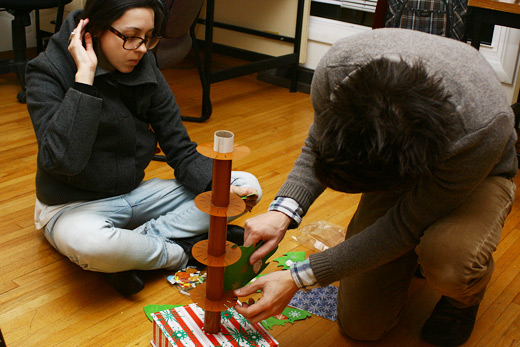 I put on a couple branches …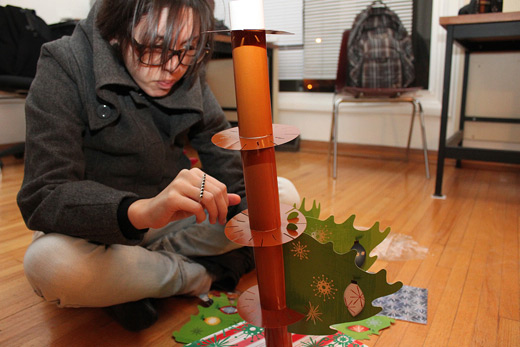 … but left most of the assembly to Danielle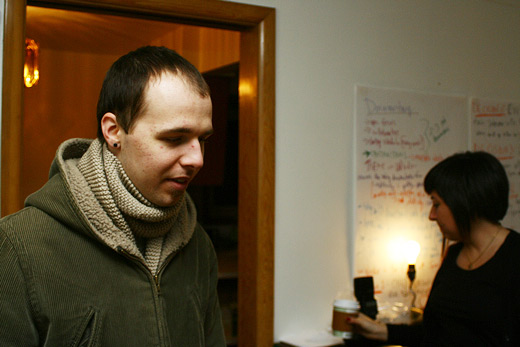 Josh showed up right as we were finishing.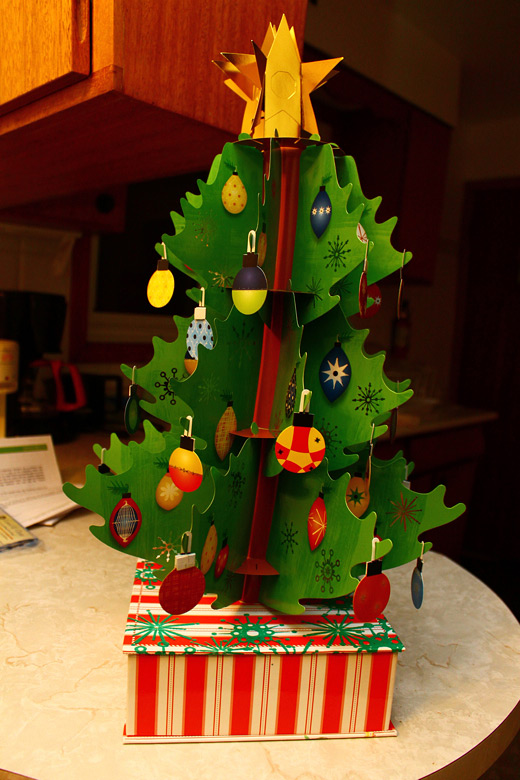 The tree, assembled.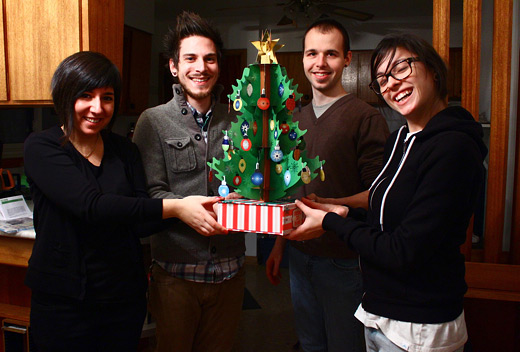 A BCL christmas photo!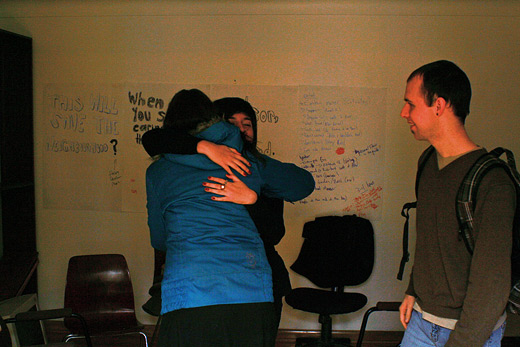 Then Michelle came and brought cookies and a hug for Cristina!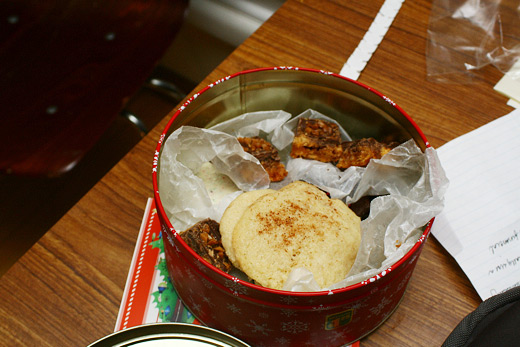 Michelle is an excellent baker … so many treats.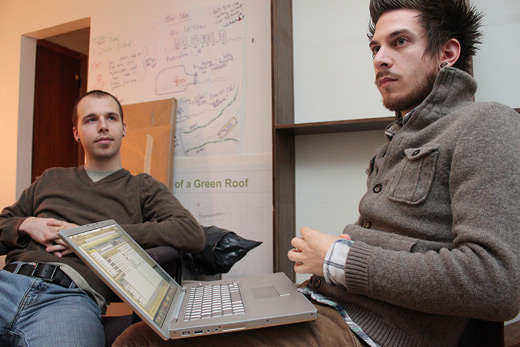 Then, we got down to business. We're doing a projection performance for a show at Propeller Gallery called Public Realm.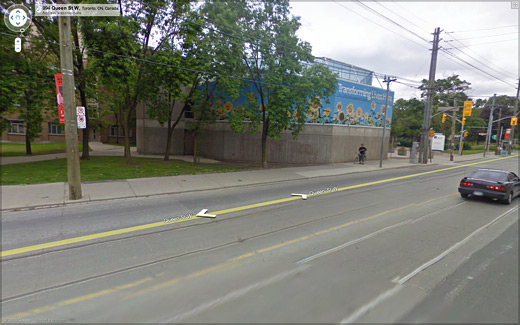 We relied on Google Streetview to try to map out some potential locations. This wall would be fairly ideal, being across from the gallery, and the scale would work much differently than past projects where the projections have been higher on the sides of buildings.
Another option would be down the street and around the corner on this Self-Storage building, a nice white surface without windows may be hard to pass up.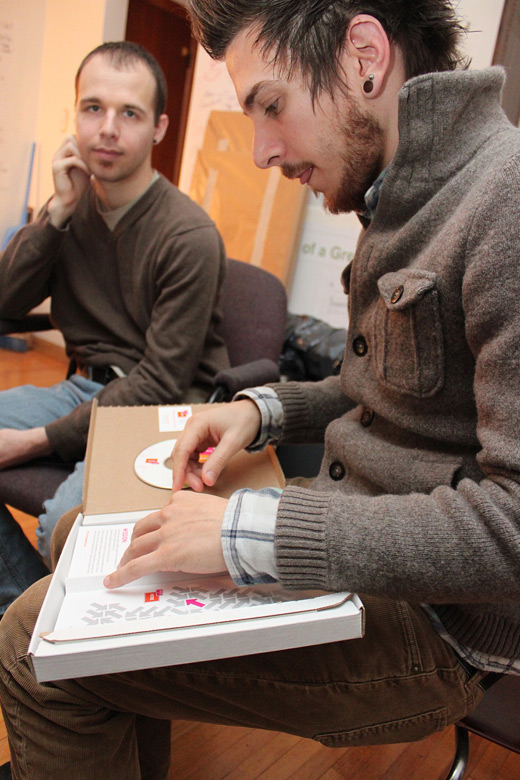 We also talked details for our upcoming Broken City Lab: Save the City project – specifically, what we needed to do for promotion. We looked at a press kit that CreateHere left for us on their Micro-Residency for inspiration.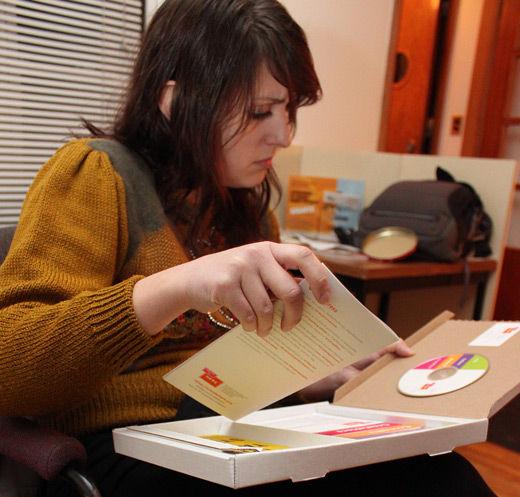 Michelle looking through the press kit. We figured that doing something that uses multiple colours to differentiate between events would allow us to do basically one set of postcards, rather than one for each event.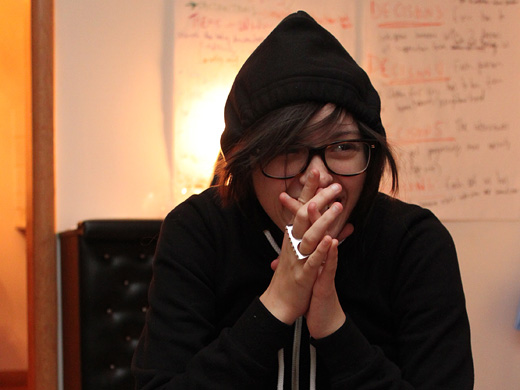 I can't remember exactly what Danielle was laughing at so hard, potentially it was about how little she keeps up with her email… ha!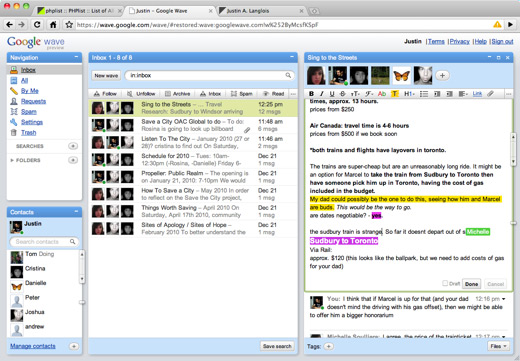 We also touched base about our progress on Google Wave, figuring it would be a good way to keep moving along over the holidays. We've finally also set up a Google Calendar for all of us to access, as emails with dates always seemed to get lost in the shuffle.
We're really looking forward to the new year. We'll be posting lots of details on our upcoming projects soon after the start of January, but in the meantime, expect a bit of a slowed blogging schedule.