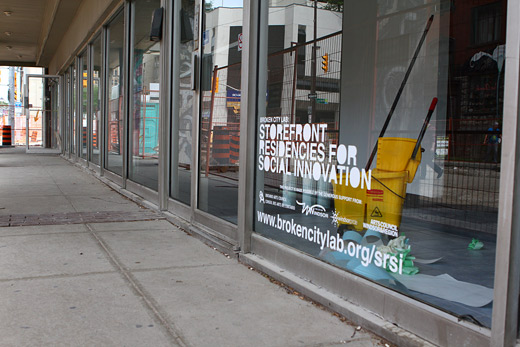 Official Day 1 of SRSI kicked off, lots of new folks starting their projects, vinyl is up, rooms are painted (and almost done), floors are clean, the storefronts are open!!! Come see us.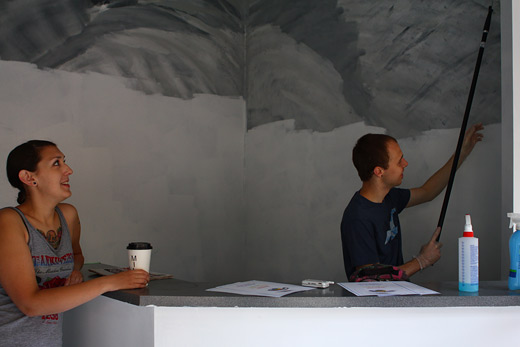 The day started off with a bit more painting and cleaning up of 410 Pelissier. As no one was moving in this space today, we had time to touch up a few of the rooms.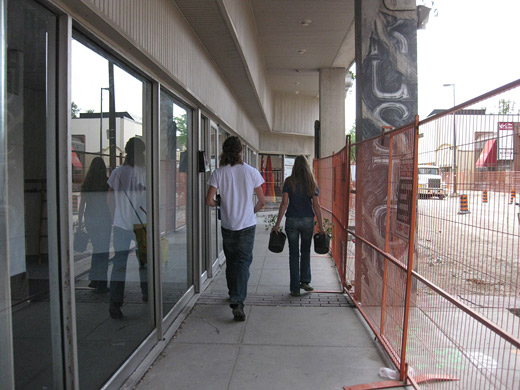 Julie Rene de Cotret and Jefferson Campbell-Cooper came down from Guelph, Ontario and started moving in to 424 Pelissier.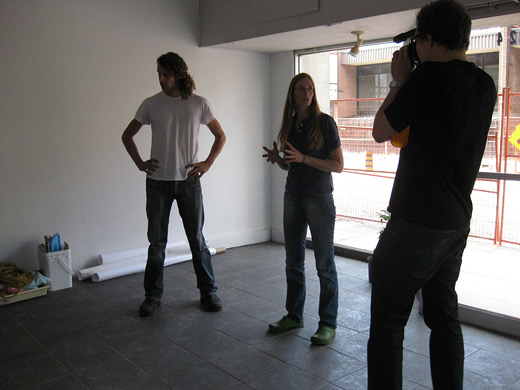 Daragh was on top of his game, going around filming all of our guests as they arrived and devised their plan of attack.
Jolie Ithavong set up her pilot-project The Breakroom, which will hopefully evolve into something more permanent in the downtown core once the residency is done. I will definitely be taking some breaks on that sectional (which would have been nearly impossible to get through the door if it wasn't for the help of two strangers passing by!)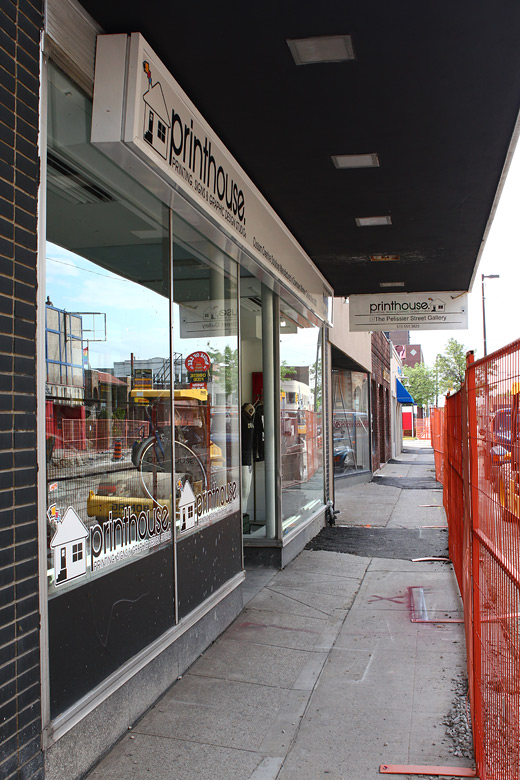 Justin and Josh walked down the block to Denial's Printhouse to pick up the vinyl cuts for the windows.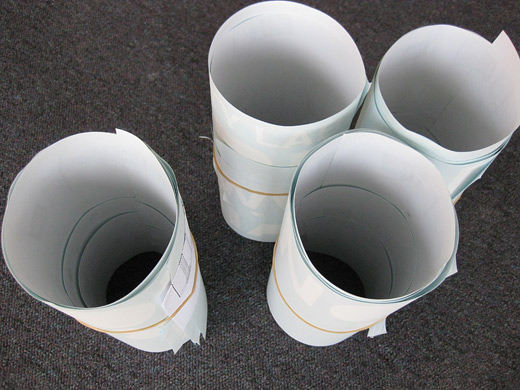 These will be clear indicators to the pedestrian traffic as to what is going on in the three spaces, especially after hours when no people are active in the spaces themselves.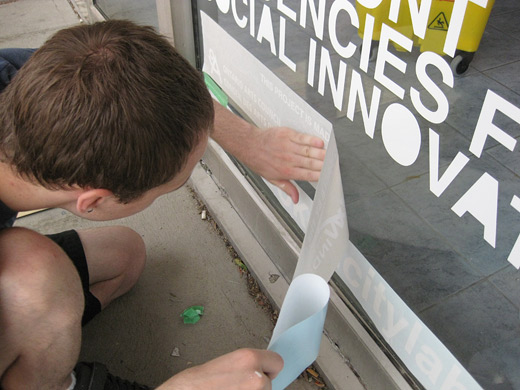 Josh's steady hand is perfect for this sort of thing!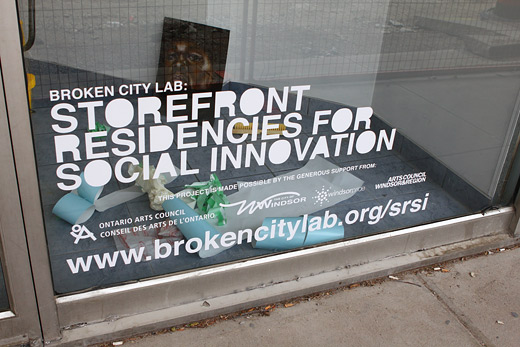 Ou La La! The finished vinyl, complete with 50 Cent painting in the background; found in 410 Pelissier during clean-up.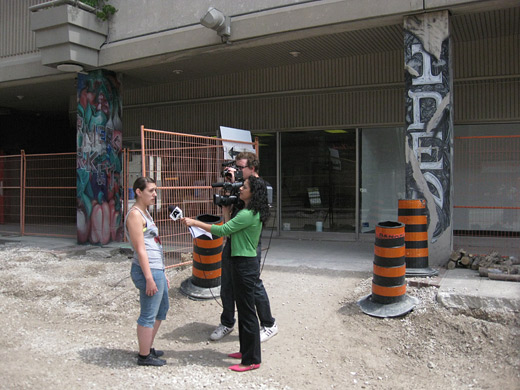 Kelly Roche of A-Channel stopped by around noon to check out what's going on, interviewing a couple of the participants from out of town.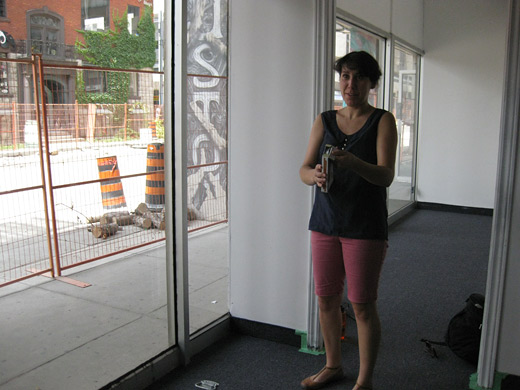 Andrea Carvalho began working on her installation in the display case area of 410 Pelissier.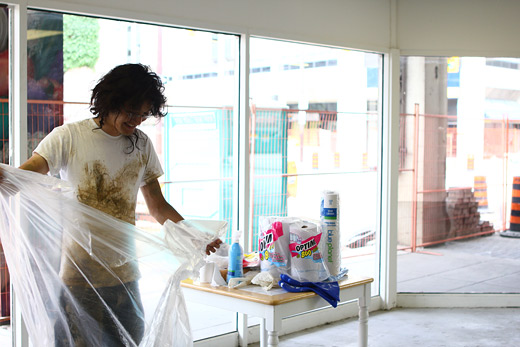 Eric Cheung has sod delivered on-location this morning then began working on his interior garden installation.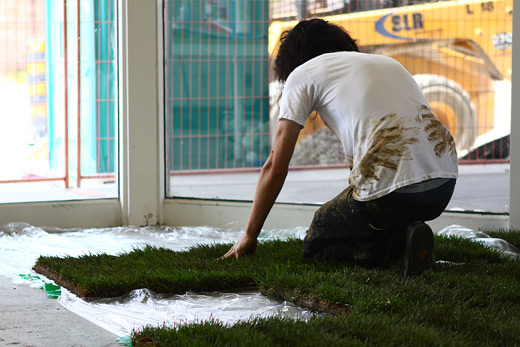 Eric got down and dirty with that sod, he's a trooper.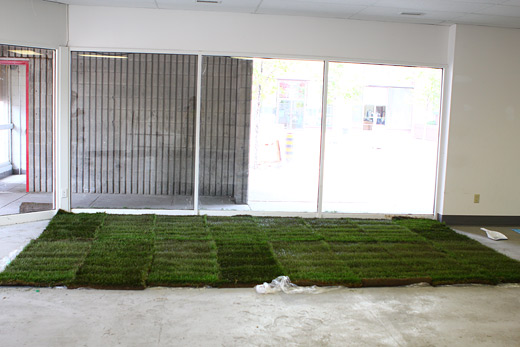 The end result of day 1 for Eric.
At 4:30, our friendly neighbour and sponsor Windsor Pride kindly invited us over for drinks and treats. We couldn't ask for better neighbours! Day 1 is over, 29 more to go, we're all very, very excited!!!
This project is generously supported by the City of Windsor: Cultural Affairs Office, Arts Council Windsor & Region, Windsor Pride, and the Ontario Arts Council.