Day 2 of SRSI went awesome! We are almost all settled into 406, 410 and 424 Pelissier.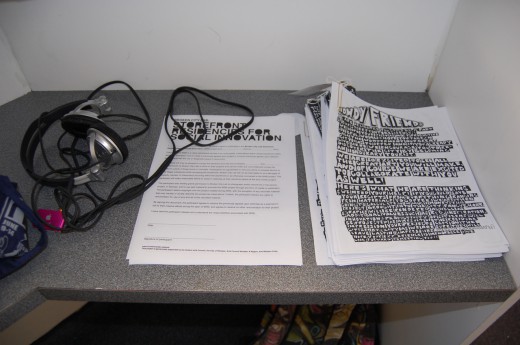 I started off the day by cleaning and organizing my desk in the entrance of 410. I'll be stationed here throughout the residency so come and say hi!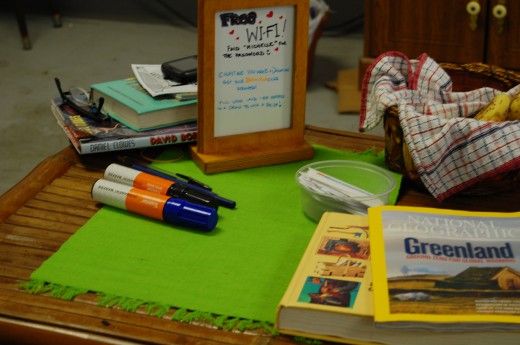 Over at The Breakroom in 406, Jolie had some fresh fruit, chicken noodle soup and grilled cheese sandwiches with bread purchased from the Downtown Windsor Farmer's Market.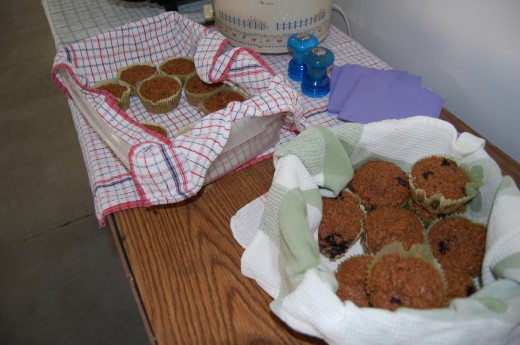 Here are some yummy muffins Jolie made! All the food is free, with donation incentives!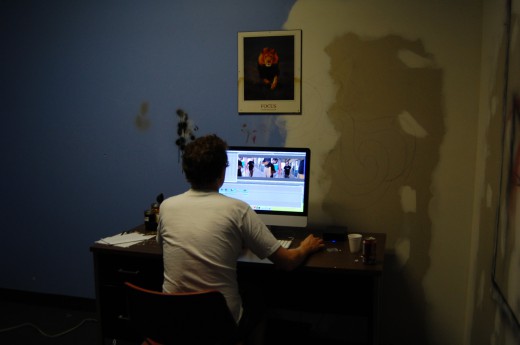 Daragh was hard at work filming and logging footage in his office.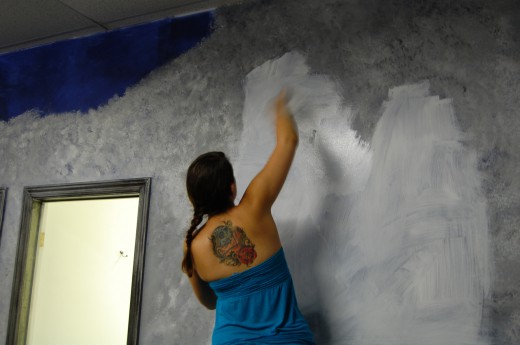 Justin and I did some more painting. We have two rooms in 410 ready to go, and we just need to finish up the lobby area tomorrow!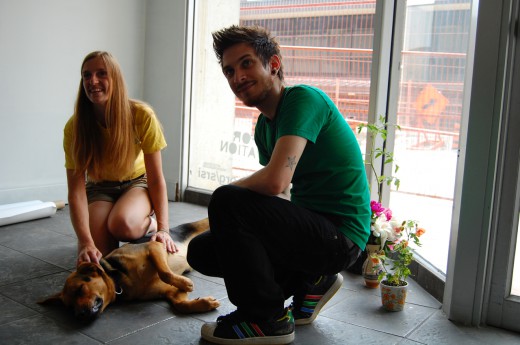 Jefferson and Julie were hard at work all day over in 424. Maggie the dog was excited to see some visitors!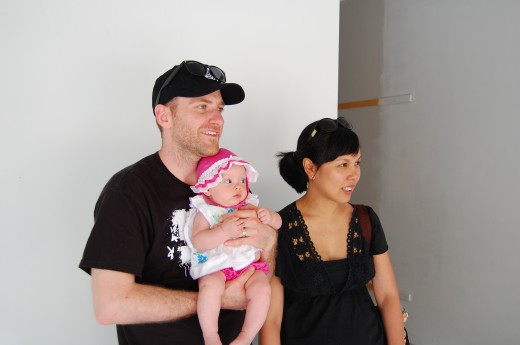 Tom and Jhoan Lucier with a very cute bundle of curious eyes stopped by to see what's going on.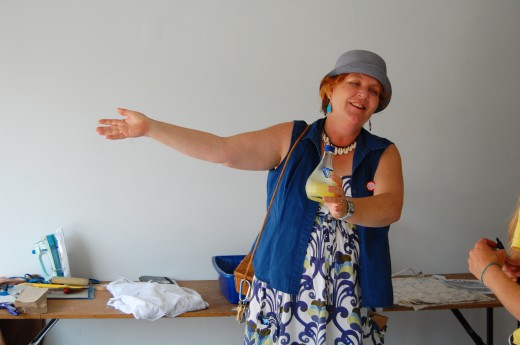 Merry Ellen Scully Mosna came through to check out the spaces for her residency running on Sundays. She will be making pies in the storefronts! CAN'T WAIT, I hope she makes lemon merangue!
Tomorrow we have Sara Jane French moving in, it should prove to be an interesting day!
This project is generously supported by the City of Windsor: Cultural Affairs Office, Arts Council Windsor & Region, Windsor Pride, and the Ontario Arts Council.