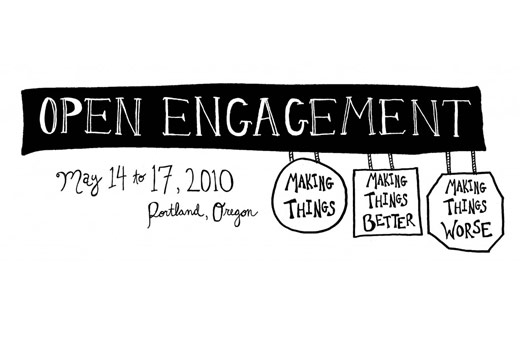 Danielle and I will head to Portland State University this weekend to participate in Open Engagement, the conference that asks questions like, "Does socially engaged art have a responsibility to create public good? Can there be transdisciplinary approaches to contemporary art making that would contribute to issues such as urban planning and sustainability?"
We'll be speaking on the panel, Group Work: The Collective Impetus, along with folks from National Bitter Melon Council, InCUBATE, and students from OTIS's Public Practice program.
This trip is going to incredible for a few reasons (including getting to see the city of Portland, in all of it's functionality), but perhaps more importantly, we're going to be able to speak to a lot of people who are engaged in a practice that is at least slightly aligned to what we do here in BCL. It's more often the case that we go to a conference as some of the only artists in attendance (an interesting position to be in, but always a little lonely).
There's so many conversations we want to have, the 3 days we're actually there likely won't be enough.