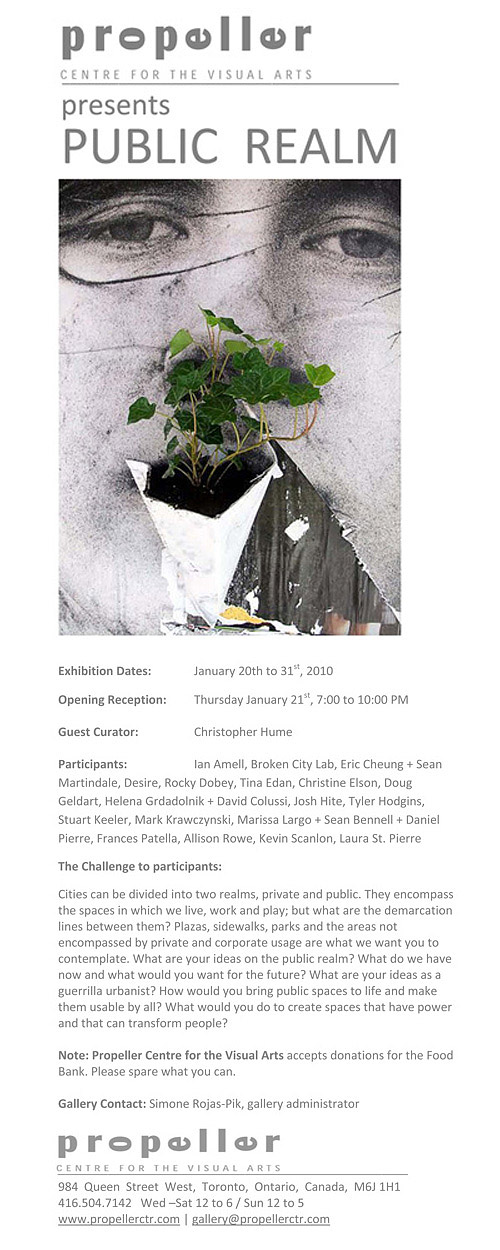 On Thursday, January 21st at the Propeller Centre for the Visual Arts in Toronto, we'll be doing a projection performance that examines the language and ideas surrounding public space, intervention, urban surfaces, and city infrastructures. As part of Propeller's Public Realm exhibition, we will curate a text-based list of ideas, statements, and questions, that address the concerns embedded in our practice and that appear to be at the heart of the exhibition itself.
We will ask for the participation of those in attendance, along with other momentary collaborators through tools such as Twitter and SMS, for submissions during the duration of the performance. The projection itself will consist of white text and will be projected onto the façade of a nearby building. Photographic documentation of the projection will be installed in the gallery space afterwards.
Public Realm opens on January 20th and runs to January 31st, 2010.