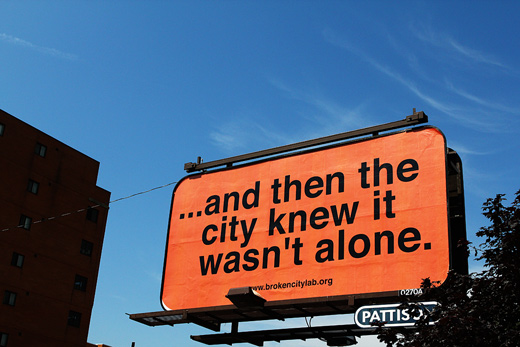 Though we're still very much in the middle of thinking about, beginning to write about, and generally talk about all of the amazing things that we learned as part of Save the City, these billboards are the last part of the project to be launched.
These two statements are among the many, many, many that we came up with after thinking through the experiences that we had and the people that we got to meet with Save the City, and maybe in particular, our final event, How to Save a City.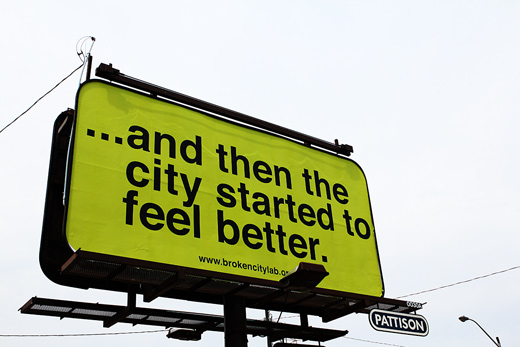 I think we wanted to suggest the end of one part of a conversation and the beginning of another. In terms of our own research, I think we're ready to start looking at problems in different ways, as a kind of continuum of ideas, rather than points from which to react.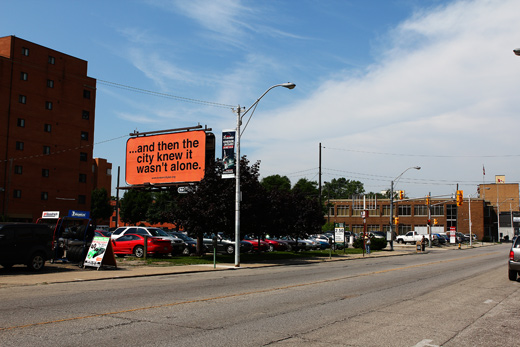 So, you can see these billboards in Windsor. The first, "…and then the city knew it wasn't alone." is at University and Church, visible when traveling west.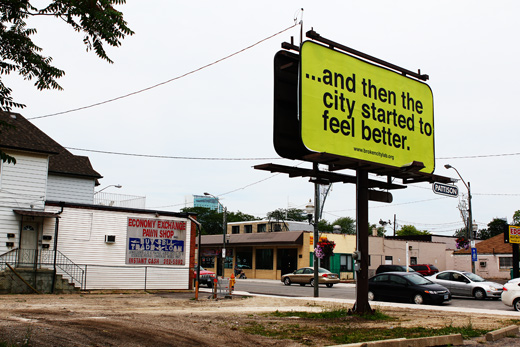 And the second, "…and then the city started to feel better." is at Wyandotte and Parent, visible when traveling west.
More ahead, and in the meantime, SRSI.
Broken City Lab: Save the City is generously supported by the Ontario Arts Council.