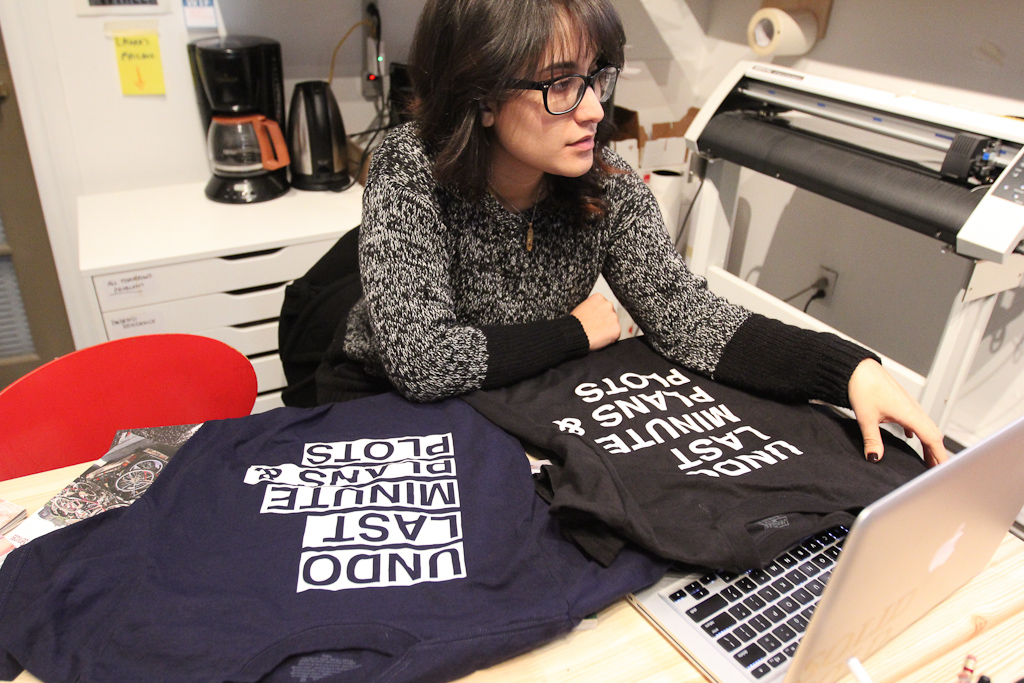 The holidays flew by, but here's a quick look at how we spent part of it — amazingly, we almost all got together at one point or another. It's been way too long! Right before everyone arrived home, Hiba reviews the t-shirt project … already changed again from the image above.
Rosina and Hiba took another look at the t-shirt phrasing, while simultaneously pulling together a small window installation.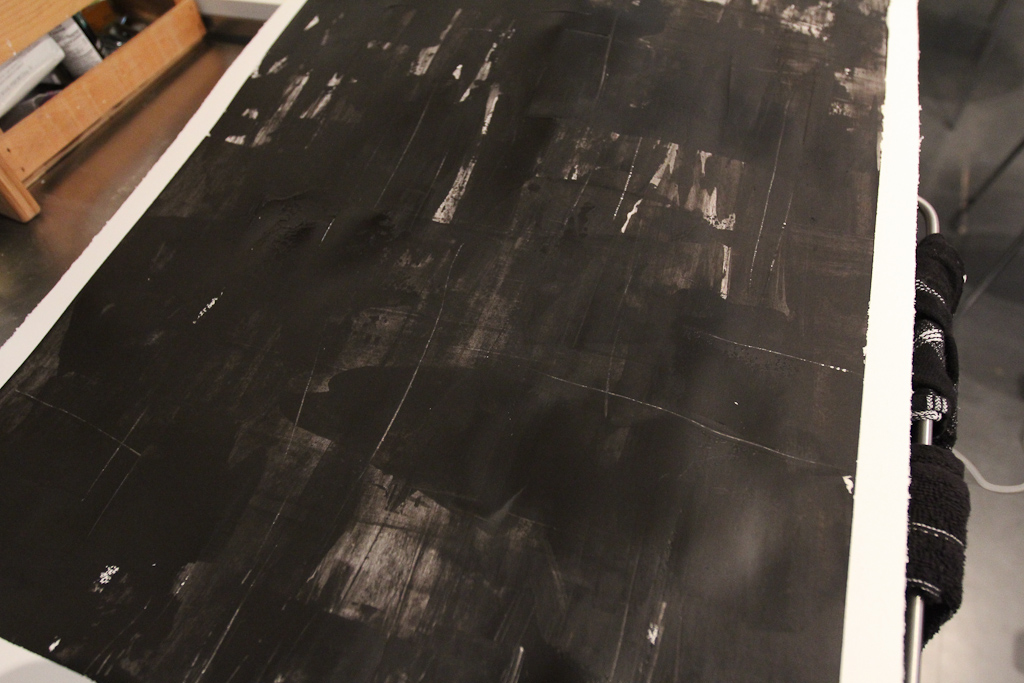 Also, we made our first full-size work from the drafts we did a few weeks back.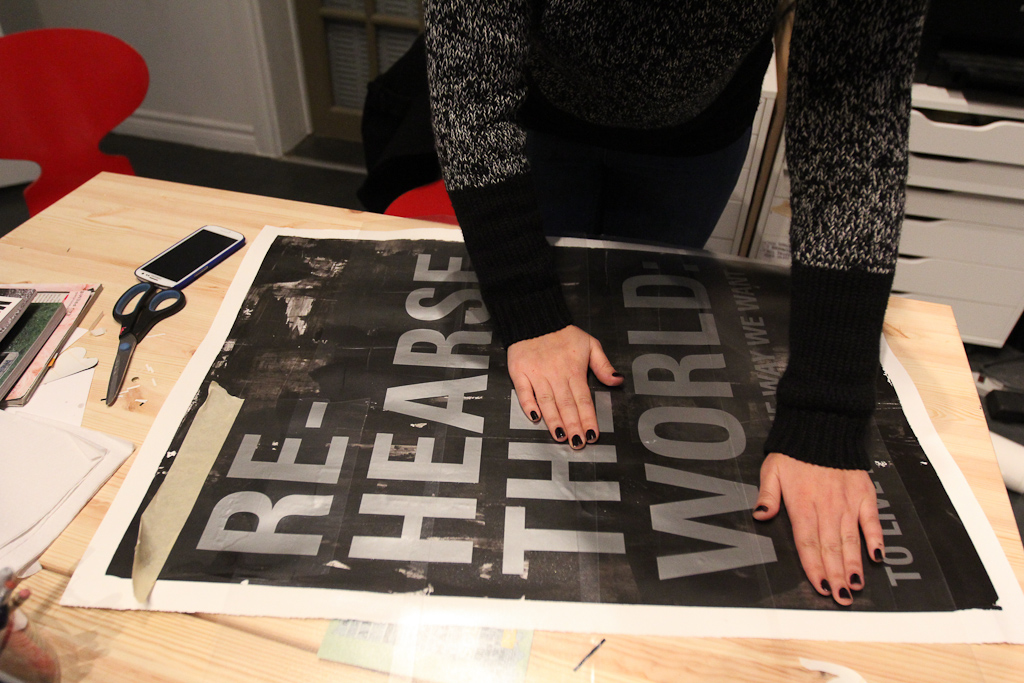 We can't wait to do some more of these! Above, Hiba lays the vinyl over the black background.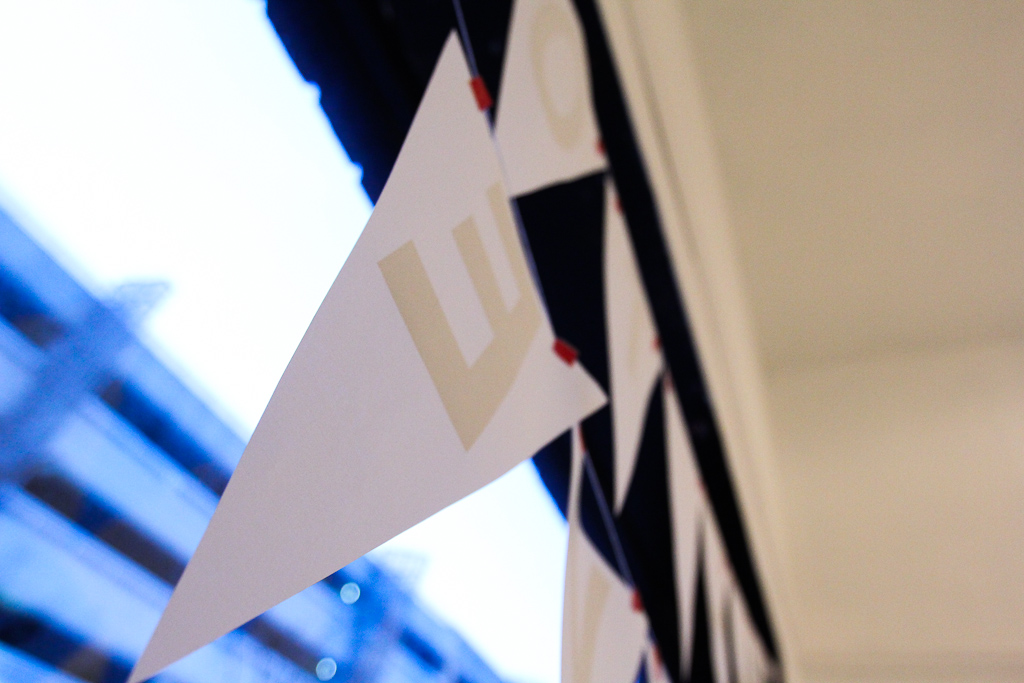 Bunting installation at the window.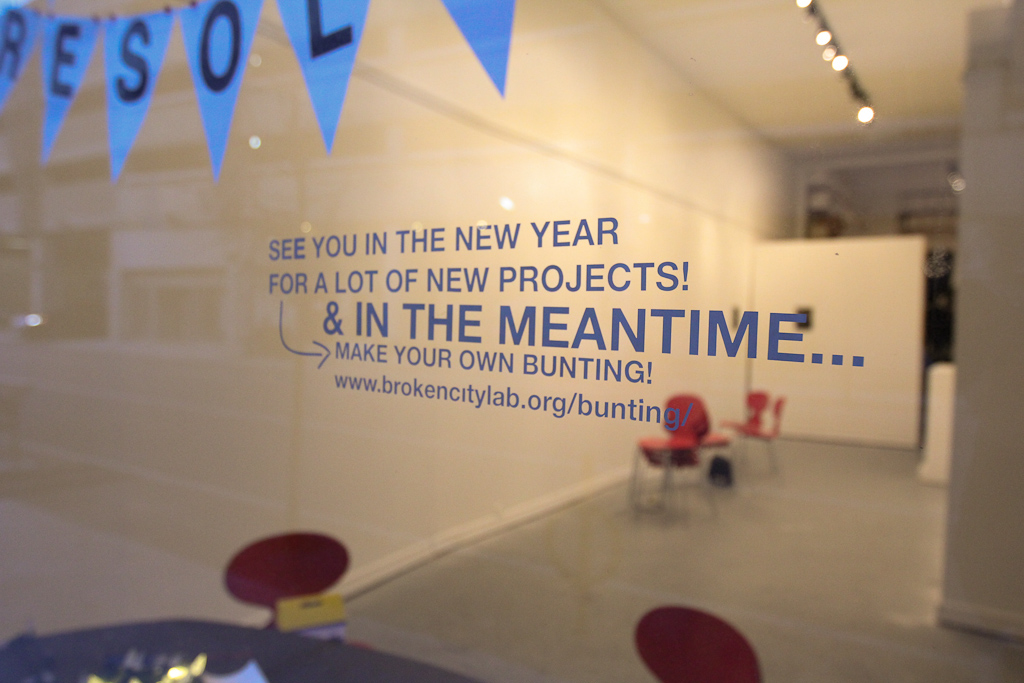 Holidays.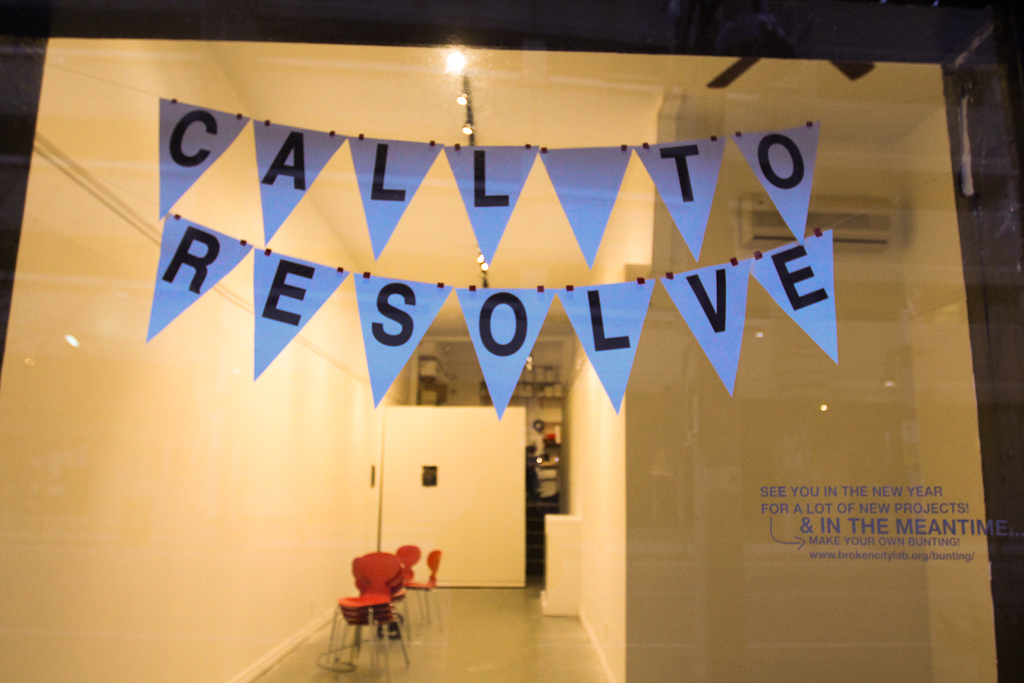 Call to resolve, made with our little bunting app.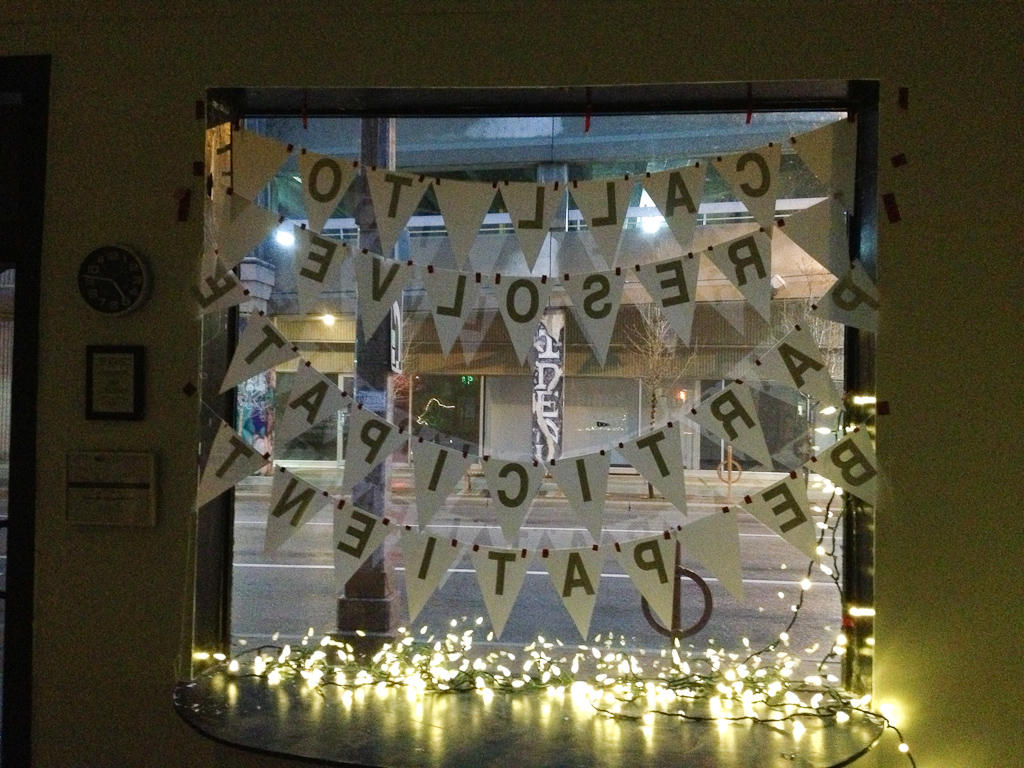 Call to resolve: Participate and Be Patient.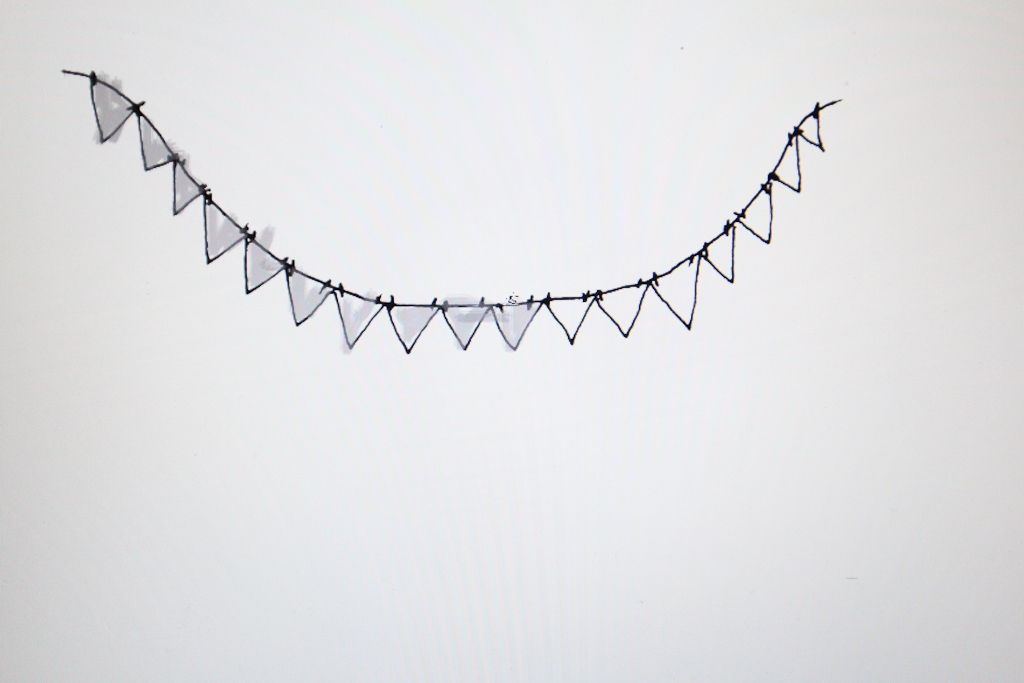 You saw our bunting app, right? This was a first draft of the little graphic.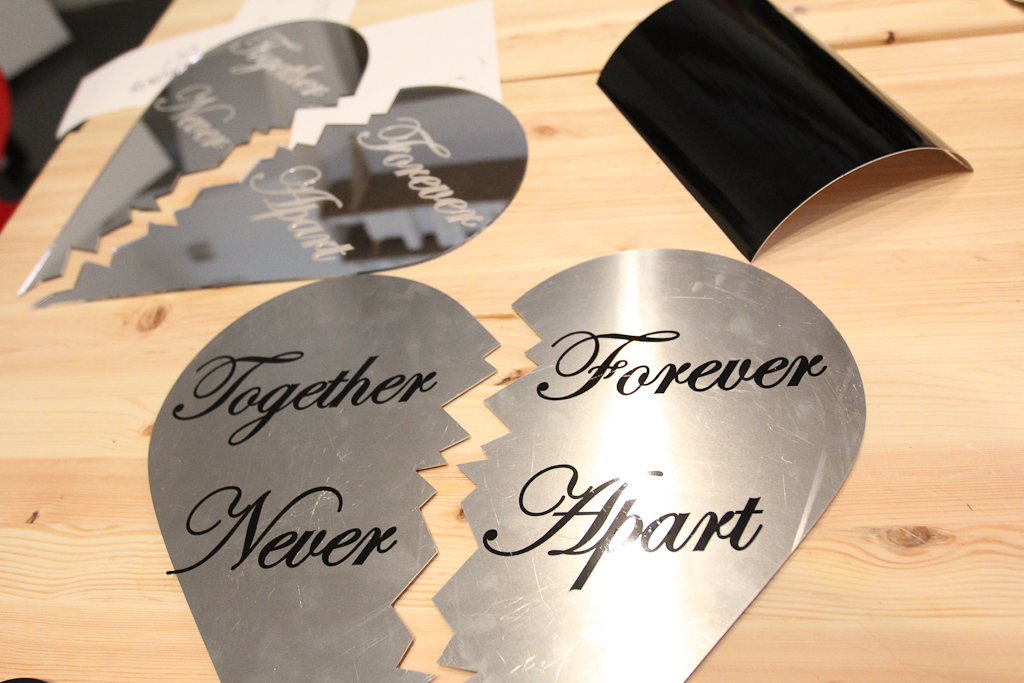 Also, working on the installation for an upcoming show. Hardware.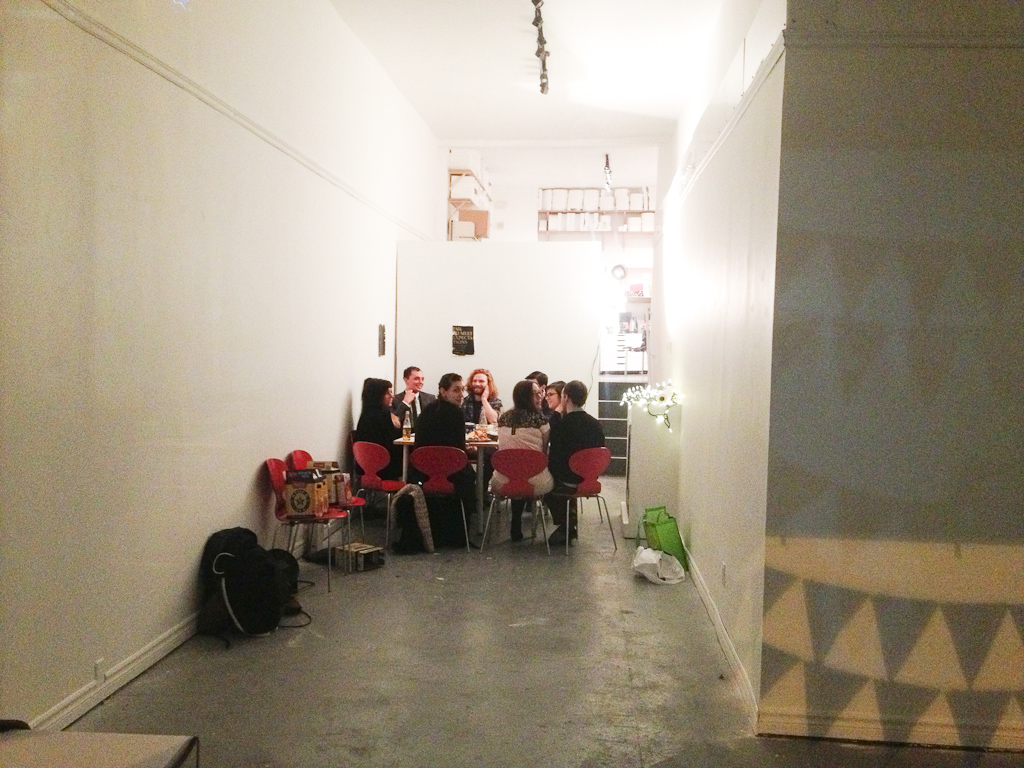 Then, the holiday party!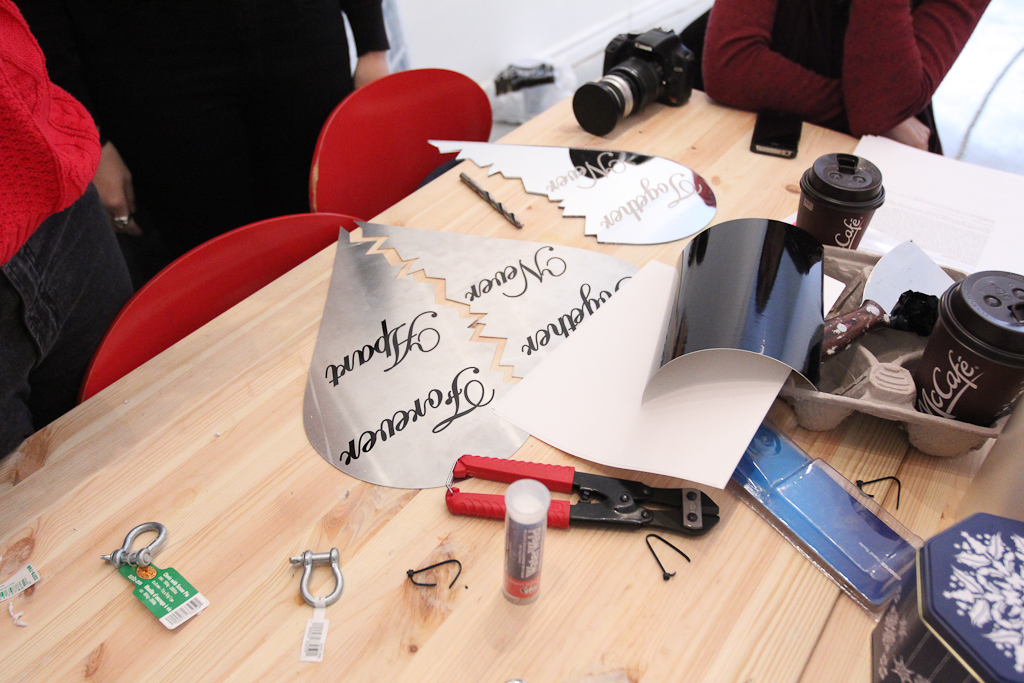 Then, back to the studio, working on hardware for the hearts.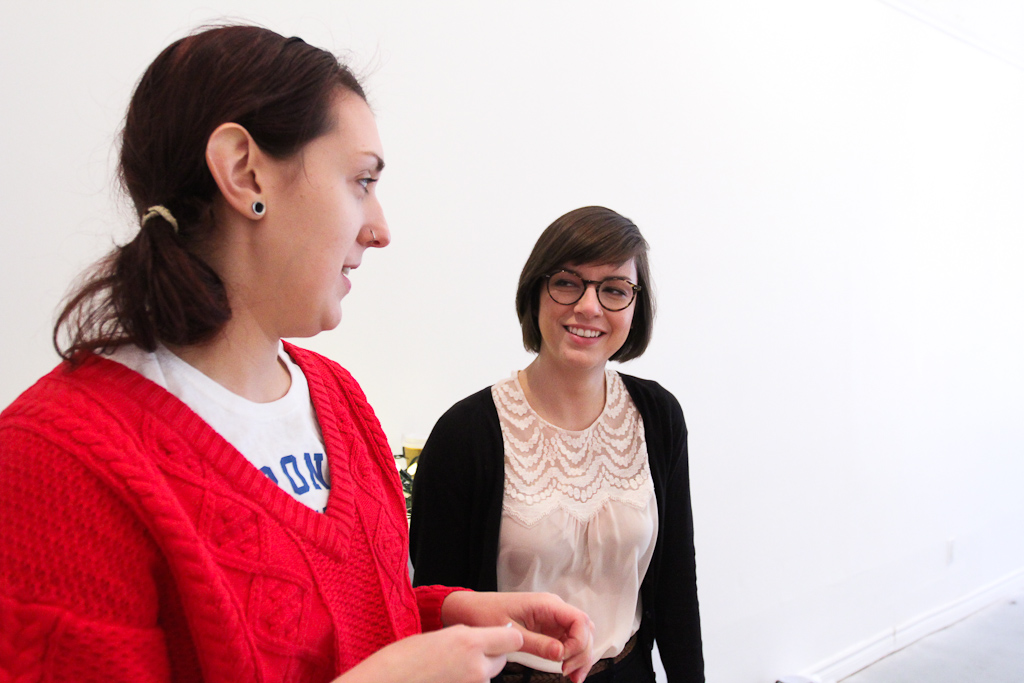 Michelle and Sara.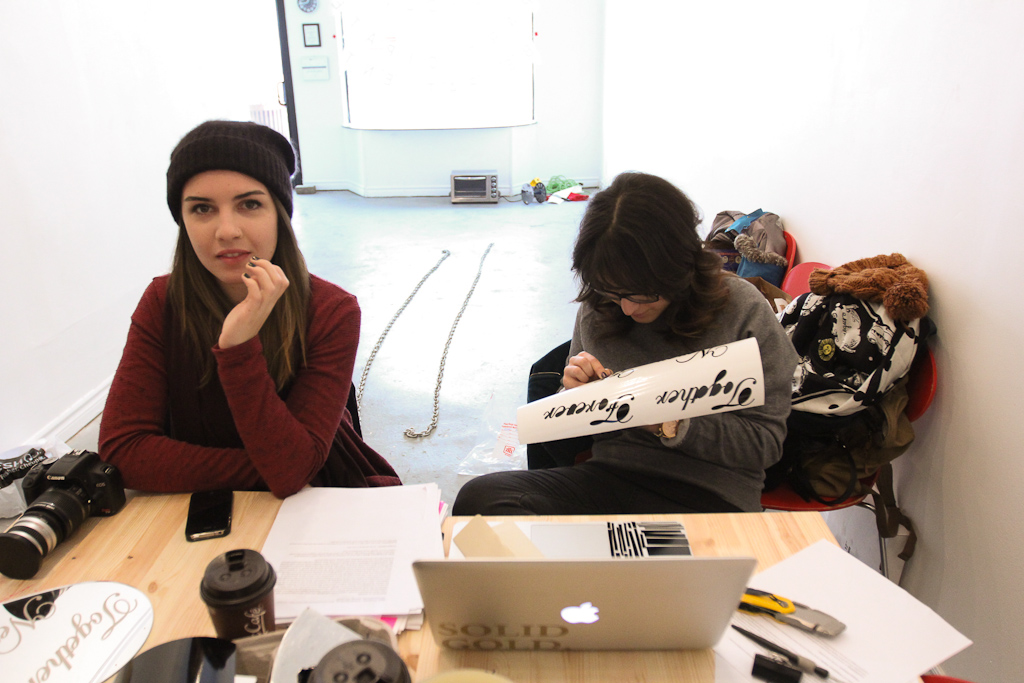 Karlyn, back from the west, and Hiba.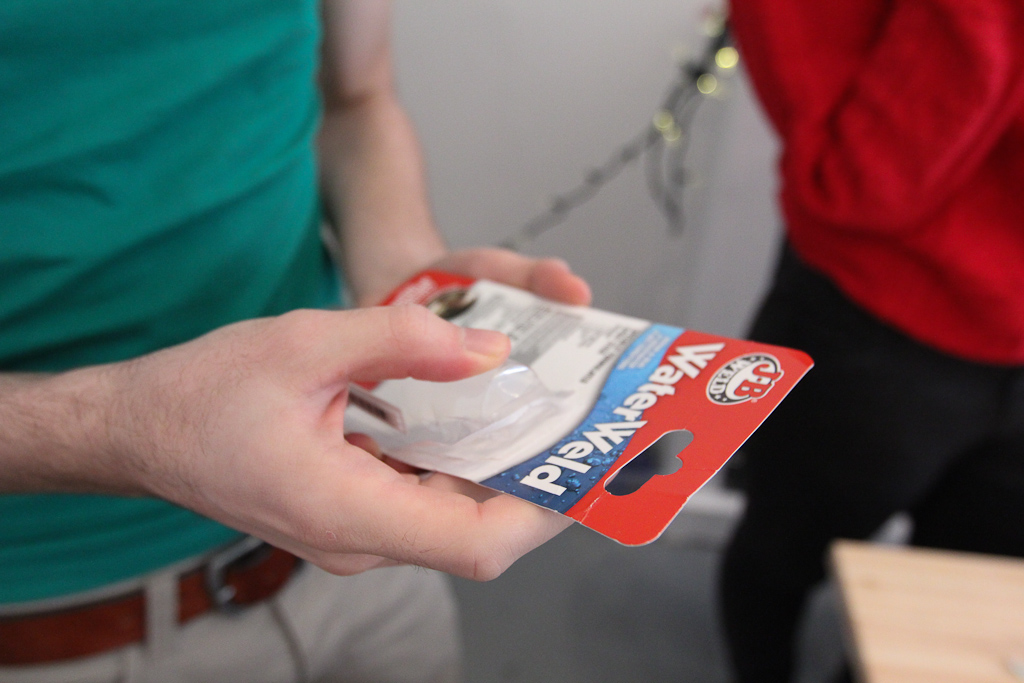 Josh Babcock + JB Weld.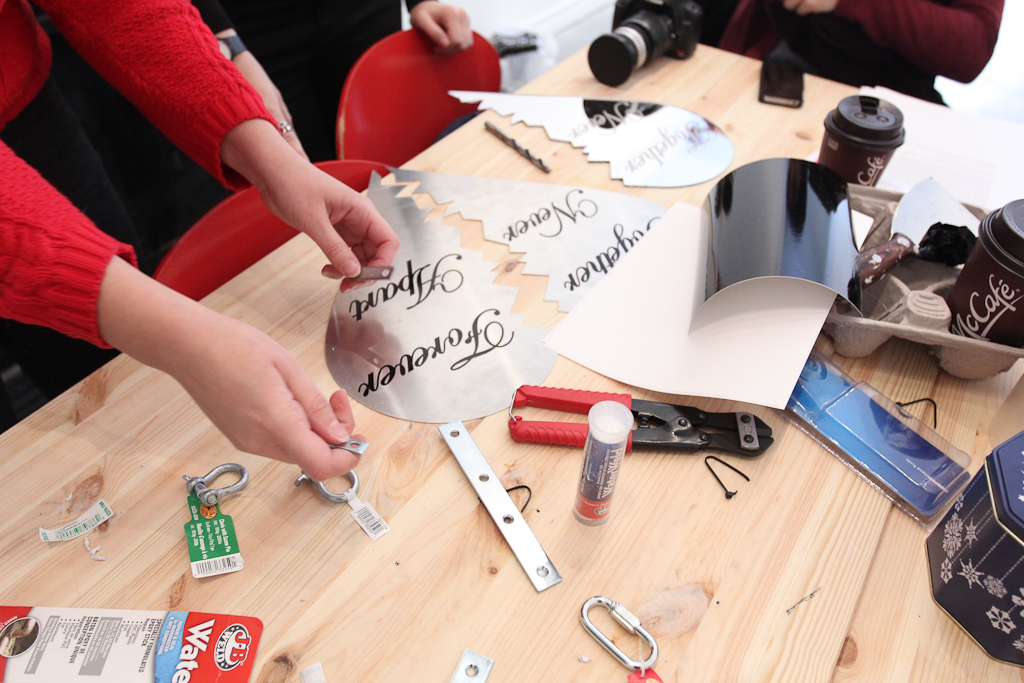 Michelle's adventures at the hardware store.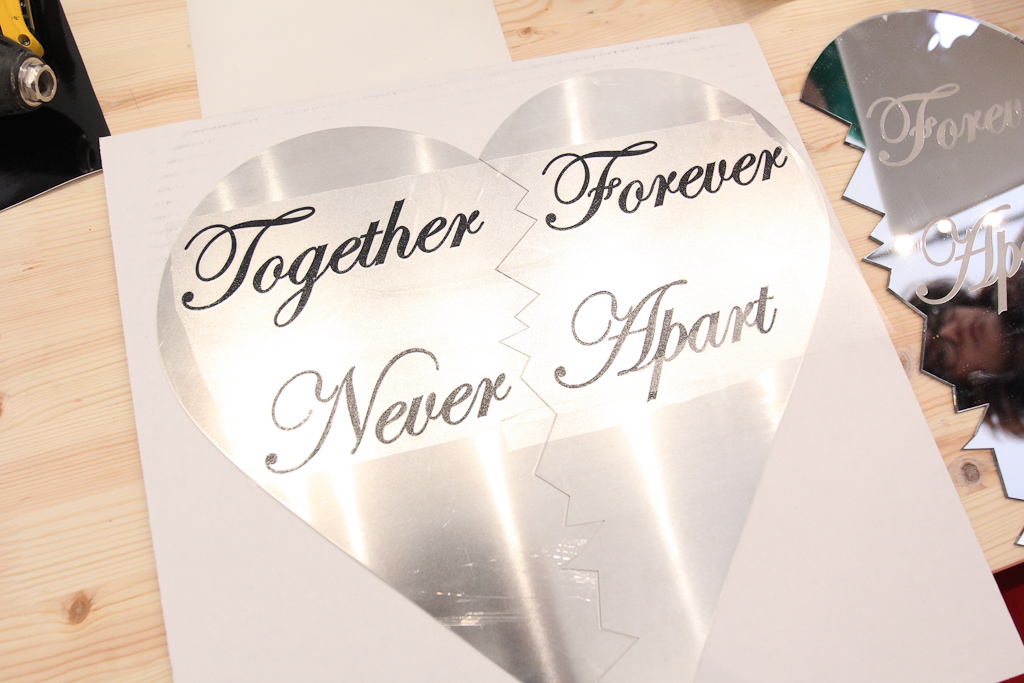 New vinyl.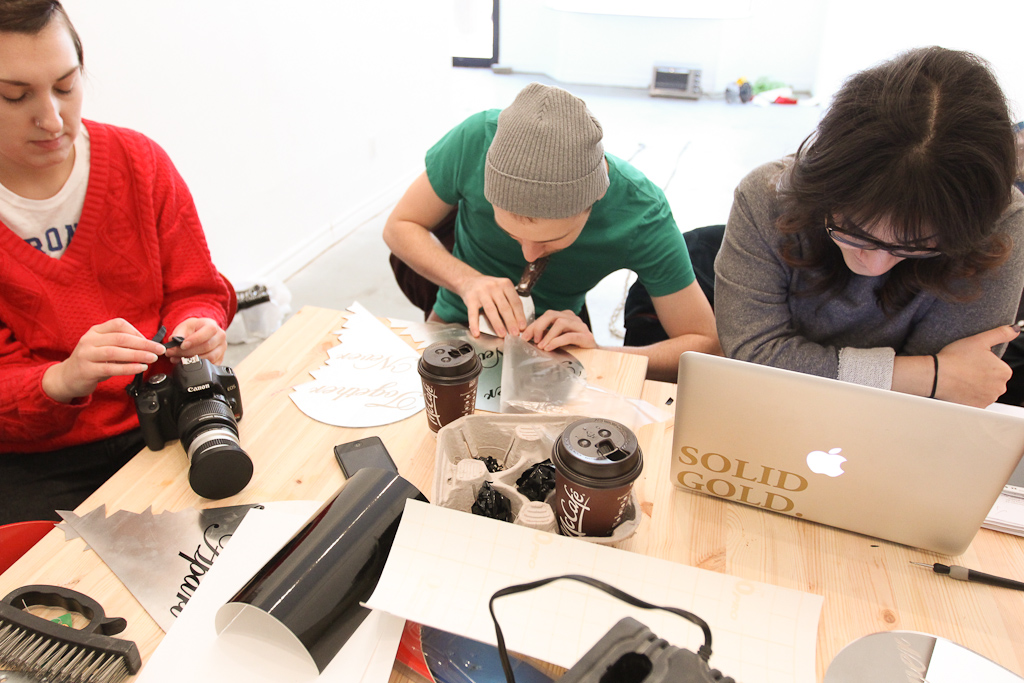 Planning.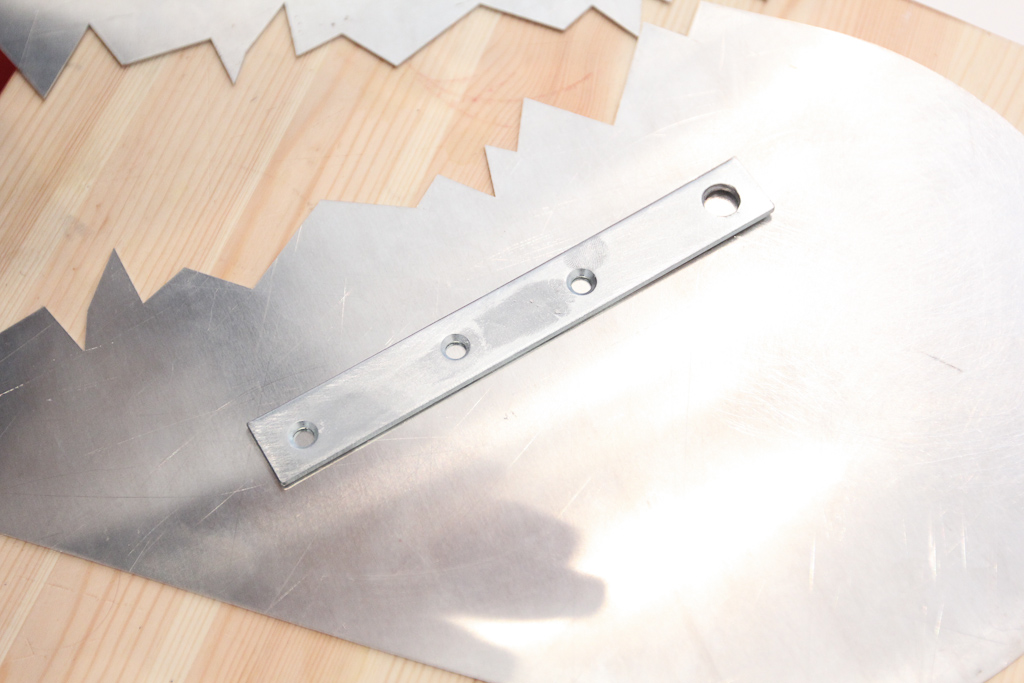 Hardware assembly.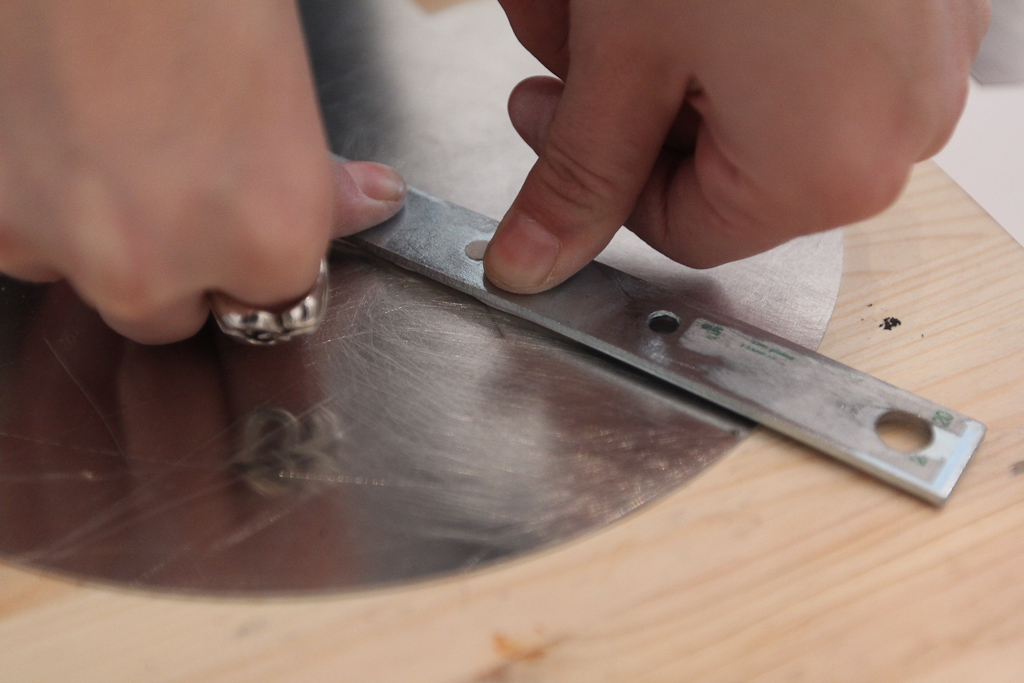 It failed, the first time.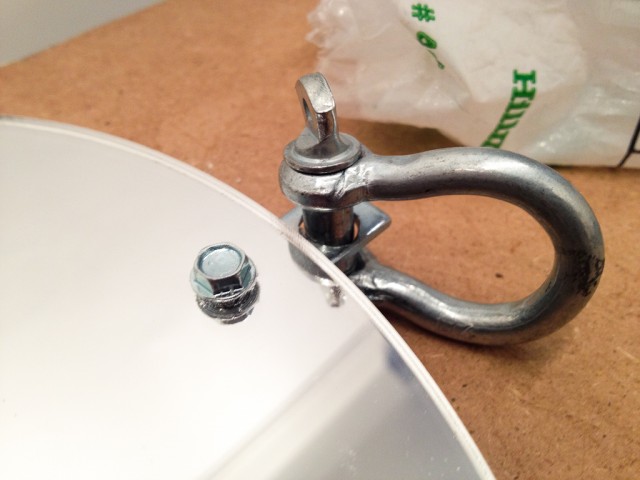 Second try, with acrylic.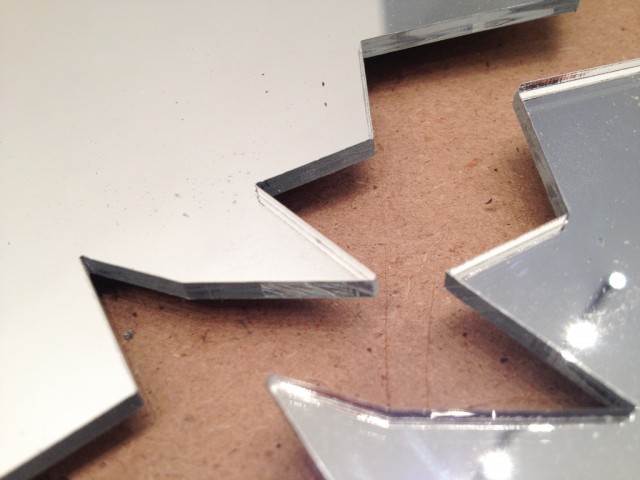 The gap.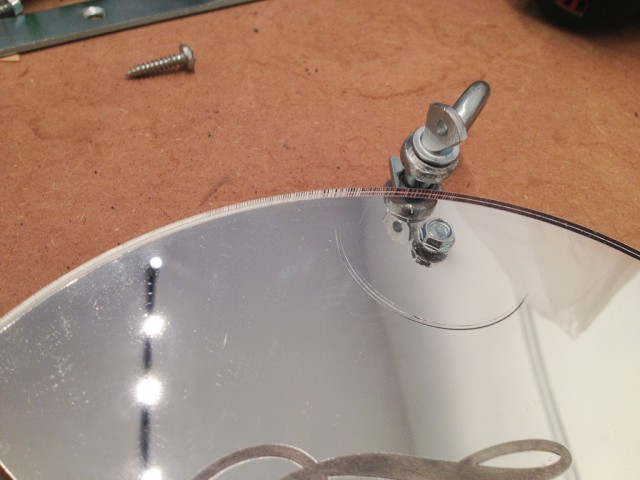 Scars.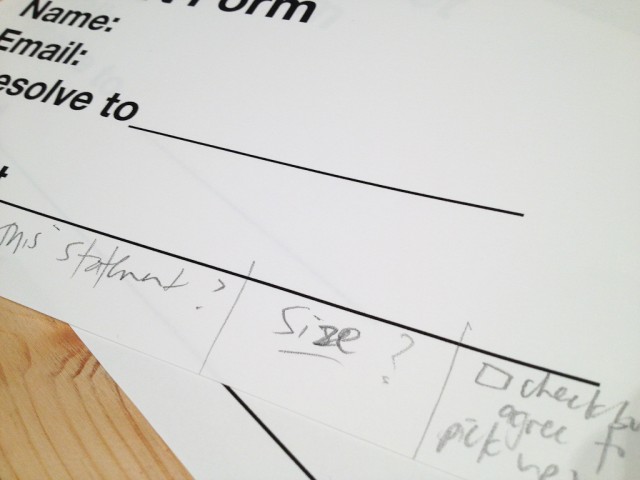 Notes for a form. We're finalizing things for this t-shirt project. You're going to participate, right?!