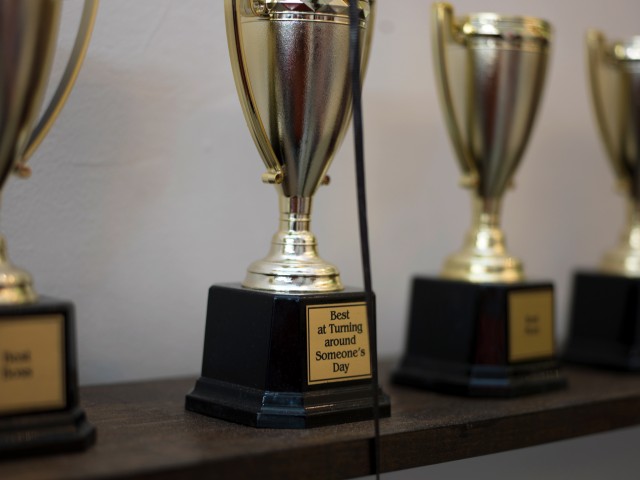 Earlier this month we held an event to celebrate both the closing of Civic Space–our storefront workspace project generously funded by The Ontario Trillium Foundation–and the people who make Windsor such a unique place to live. This project called upon the residents of Windsor to nominate someone they knew for a "Best of" award in any category they could think of.
We dressed up Civic Space with balloons, paper lanterns, a red carpet, and as much gold as we could find and hosted an awards ceremony to hand out 57 trophies we made for the nominees. We had these trophies engraved with the title each person bestowed on their nominee and lined the walls with them.
During the ceremony the trophies were handed out and those who made a nomination (and those who were nominated) had a chance to say a few words to the crowd. It was a memorable night for me and I hope everyone who came could say the same. Thanks to all who participated. Stay in touch!
Below are a collection of photos taken at the event.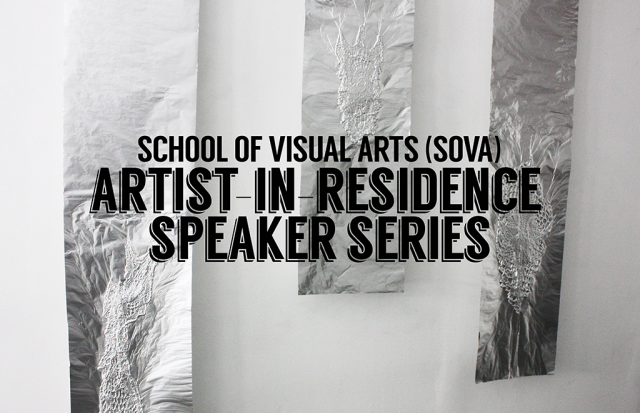 Artist-In-Residence Speaker Series (May 5th – 7th)
CIVIC Space – 411 Pelissier Street, Windsor, Ontario
We're pleased to announce that we have a full week of events next week at CIVIC Space. Not only is The Best of Awards happening next Thursday, May 8th, but University of Windsor's School for Arts and Creative Innovation is holding a series of artist talks to introduce this year's group of artists-in-residence.
From May 1st-31st, five artists will be accessing the school's resources and facilities to cultivate new ideas through research, studio production, and exploration of regional arts and culture. Each resident will present their work in a FREE public lecture at the Artist-In-Residence Speaker Series, running from Monday, May 5th to Wednesday, May 7th.
---
Monday, May 5th – 5PM
Melanie Colosimo (Halifax, NS) Colosimo is an interdisciplinary artist whose work employs drawings, miniatures and stop-motion video to negotiate the space around the construction, creation and themes of transition and dislocation. She holds a BFA from Mount Alison University, and an MFA from the University of Windsor.
Tuesday, May 6th – 6PM
Candice Davies (Montreal, QC) Davies is a sculptor and installation artist whose practice aims to draw attention to layers of meaning within the gallery space, and questions existing assumptions about art objects by engaging the viewer in unexpected encounters. Through the subtle material transformation of everyday objects she investigates issues of interpretation, craft, value and function. Davies has recently completed her MFA at Concordia University.
Tara Lynn MacDougall (Halifax, NS) MacDougall is an interdisciplinary artist who humorously examines what makes a "good painting". By juxtaposing historical and contemporary painting references with automatic marks and gestures, she forms an array of new visual forms. MacDougall holds a BFA from NSCAD University, is a member of the Manual Training Collective, and on the Board at Eyelevel Gallery.
Wednesday, May 7th – 6PM
Aidan Cowling (Toronto, ON) Cowling works in a variety of media including, photo, installation, maps and web based projects. His work explores the intersection of queerness and materiality and attempts to uncover the landscapes and language of sexual liberation. Cowling holds a BA in Visual Studies and Art History from the University of Toronto.
Christy Kunitzky (Toronto, ON) Kunitzky is a multi-disciplinary artist who uses various mediums to investigate obsession, the absurd, affect and gender. By regarding human action through an anthropological lens, she aims to examine the behaviours and ideas we consider to be normal in a different light. Kunitzky holds a BFA from OCAD and a BA in Gender Studies, Semiotic and Linguistic Anthropology from the University of Toronto.
For more information please contact: Lucy Howe, Residency Program Coordinator
School for Arts and Creative Innovation
University of Windsor
lucy@uwindsor.ca
Click here for more information.

Thursday, May 8th at 6pm – CIVIC Space (411 Pelissier Street, Windsor, Ontario)
First and foremost, we want to give a huge thanks to everyone who made a nomination for the Best of Awards and helped uncover the things that make Windsor such a unique place to live. Also, thank you so much for your patience. We had an unexpected delay sourcing some of the materials for the celebration, but things are back on track and we're holding The Best of Awards on Thursday, May 8th from 6pm – 10pm! 
We hope that this change isn't prohibitive and you can make it; it's going to be a blast. All you have to do is bring the person you nominated along with you. Refreshments will be served and everyone who was nominated will receive a personalized award during the ceremony. If you weren't able to make a nomination, come along for the celebration anyways! 
See you May 8th!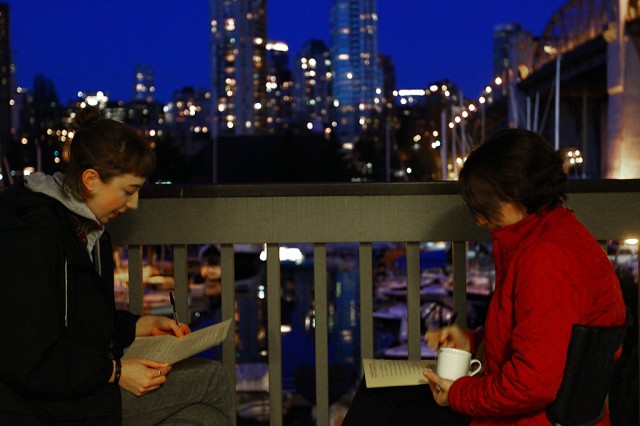 Above: Caitlin and Lois exchanging answers to a series of fill-in-the-blank questions
We're currently artists in residence at the Burrard Marina Field House, aka the Contemporary Art Gallery's Field House Studio and our work continues until the end of April.
Our four month project, Flagged for Review is based on imagining the symbolic and lived potential of a city. We're wondering what we might expect from a city that could establish its policies, identity and politics around a range of challenging (or inspiring) values. This line of inquiry will inform our production a series of flags that will be installed in and around the Field House and throughout the city in the coming month(s).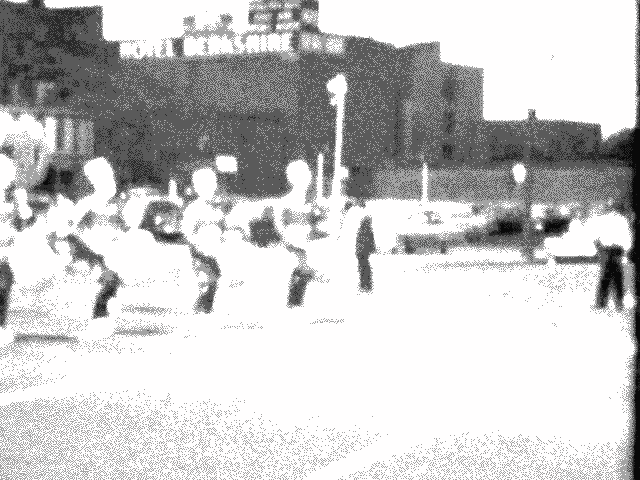 We know that a city is more than just buildings, roads, political decisions, pools, telephone poles, and parks. We know that it's all of the little things that make this city great, or better yet, it's all the little things that so many people we know do for us, knowingly or not, every day that make this city great. We think it's long overdue that we help celebrate those people and we hope you'll help us.
We want to have a big awards ceremony…really big actually. So, we'll make the awards and host the party, all you have to do is find someone to nominate and show up to help us celebrate.
Here's how it will work: You make a nomination below, we'll mail you two invitations (one for you and one for the person you nominate), and then you both show up for our awards party on Thursday, May 8th, 2014 at 6:00PM.
**Don't forget: The nominator is responsible for bringing the nominee to collect their award.
---
Submissions are now closed. Thank you to everyone who made a nomination for The Best of Awards! We'll be in touch soon and see you on Thursday, May 8th at 6pm (CIVIC Space – 411 Pelissier Street, Windsor)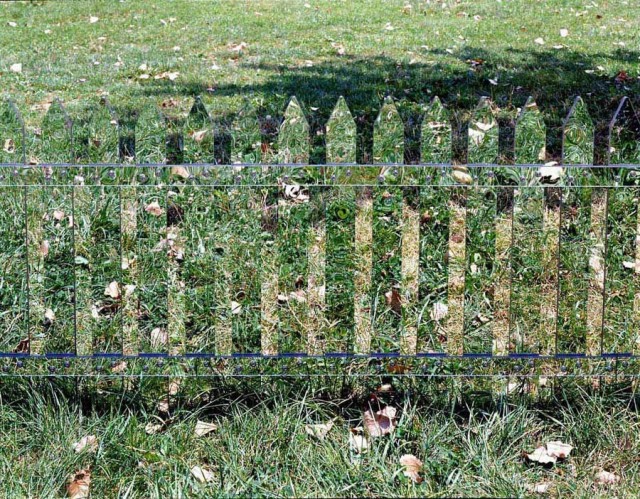 American artist Alyson Shotz constructed this large-scale picket fence from strips of mirror and placed it in a natural setting as a sort of suggested barrier or delineation of space. The project was a commissioned installation for Storm King Art Center in New York. What intrigues me most is the variety of views that are possible with this installation. From some angles it almost completely disappears, leaving you with the sensation of a photograph with an obscure horizontal smear across the center (like below).
via: Designboom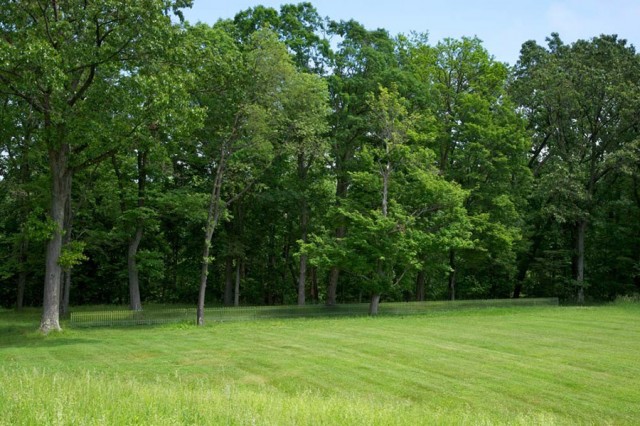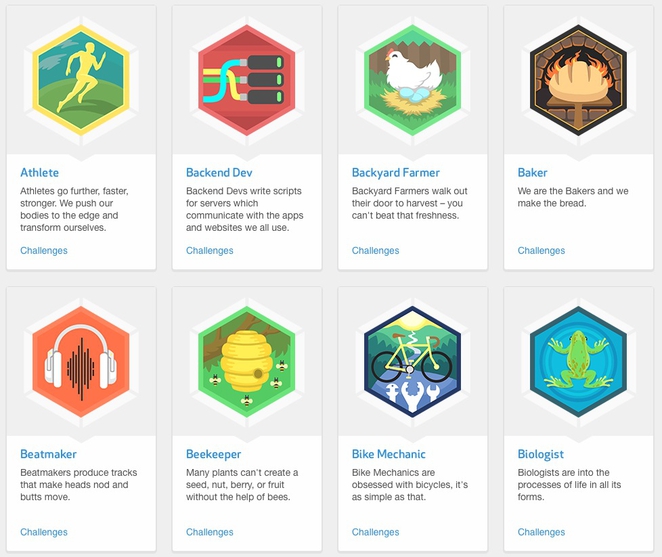 This is a bit of an unusual post I suppose, but something about this resource, DIY.org, struck a chord with me. Independent learning can be an incredible way for people to acquire skills outside of or alongside traditional education. An issue that seems to be gaining popularity in the discourse around traditional education is the speed by which it adapts to the world around it (read: too slowly). Services like DIY.org might just be the future of out-of-class learning for youth, and hopefully adults as well.
I also like how the modules are laid out. Each skill has its own hexagonal graphic and an amusing tagline (like the one for "beatmaker" in particular). I think it would make me want to finish them all. Some of the skills also seem to be geared towards building a future of doing things yourself, like beekeeping, making clothing, and repairing bicycles. Did I mention you earn a patch when you master a skill?
via: TreeHugger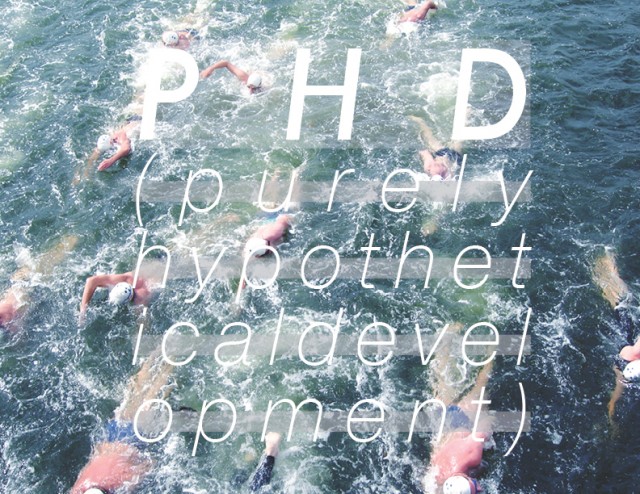 While we are busy ironing out the details of our final project at CIVIC Space (more details on this soon), we are pleased to announce a smaller interstitial project called PHD, standing for Purely Hypothetical Development.
The idea for PHD came out of a conversation we had over a coffee one afternoon around art and education, and whether one necessarily needs the other or not. Is a post-secondary institution the appropriate place to develop an art practice, or is it really just all hypothetical, or worse yet, is it even hypothetical enough?
So, in the spirit of experimentation and inquiry, we are launching PHD,  a two week program where we invite four participants (the boundaries are intentionally vague here) to work at CIVIC Space during the first two weeks of March. Together these people will explore ideas, trajectories of thought, impossibilities, margins, peculiarities, relationships, and they will share their findings with the others working in the space. The developments will be hypothetical; there might not be outcomes, but this brief burst of concentrated thinking is bound to produce something unexpected.
Participants at the end of this program will present their ideas and earn their "PHD".
Applications are open. Those interested in participating in PHD can email Sara Howie at sara[at]brokencitylab[dot]org or click on the link above. Please include your name, a brief description of a project you would like to hypothetically develop, and a little bit about your interests.
Applications close February 28th and those chosen will be informed shortly afterwords.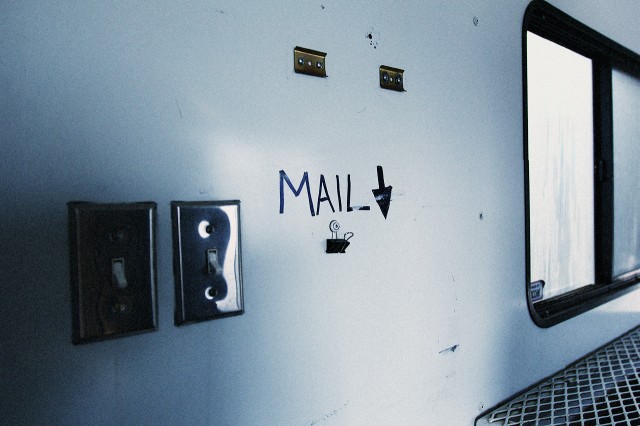 Our trip continues in Calgary. We're keeping track of unconnected details and losing track of time. We're wondering about missing information. Are there gaps and absences waiting for us, or do these things wait for no one? We're inundated with time and arrows. The infrastructure is massive and the number of human hours spent anticipating, planning, shaping, and repairing it must, in turn, be staggering. And so, is it about trying to find new ways to present it, articulate it, hide it, or reason with it? Is it our participation in this larger structure or the aim of fostering participation outside of it that might guide our work here?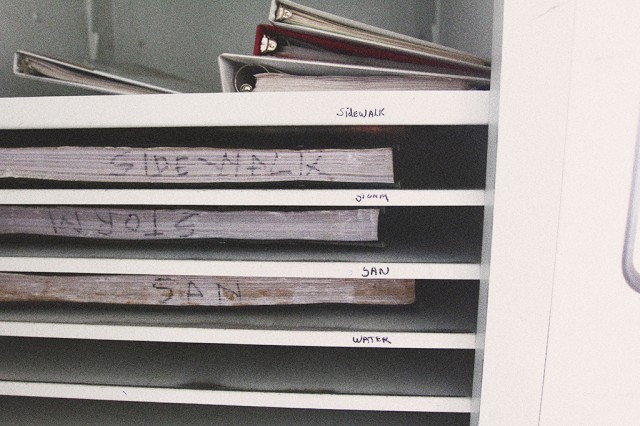 We (Josh, Hiba, and Justin) are back in Calgary continuing work on the Watershed+ residency project. Our studio for the week is the Crew Shack, a converted trailer. There are remnants of past crews in the cabinet.
We've been working together and apart at a range of different speeds since the summer and this residency will offer a chance to think about what that means going forward. We've spent time tossing around ideas that seem to involve the people working in and around the Water Centre, supporting the infrastructure, rather than the infrastructure itself. In some ways, it feels like a departure, and yet maybe this is an honest response to being invited into an infrastructure, more or less for the first time. What is the standard operating procedure from the inside?
More soon.