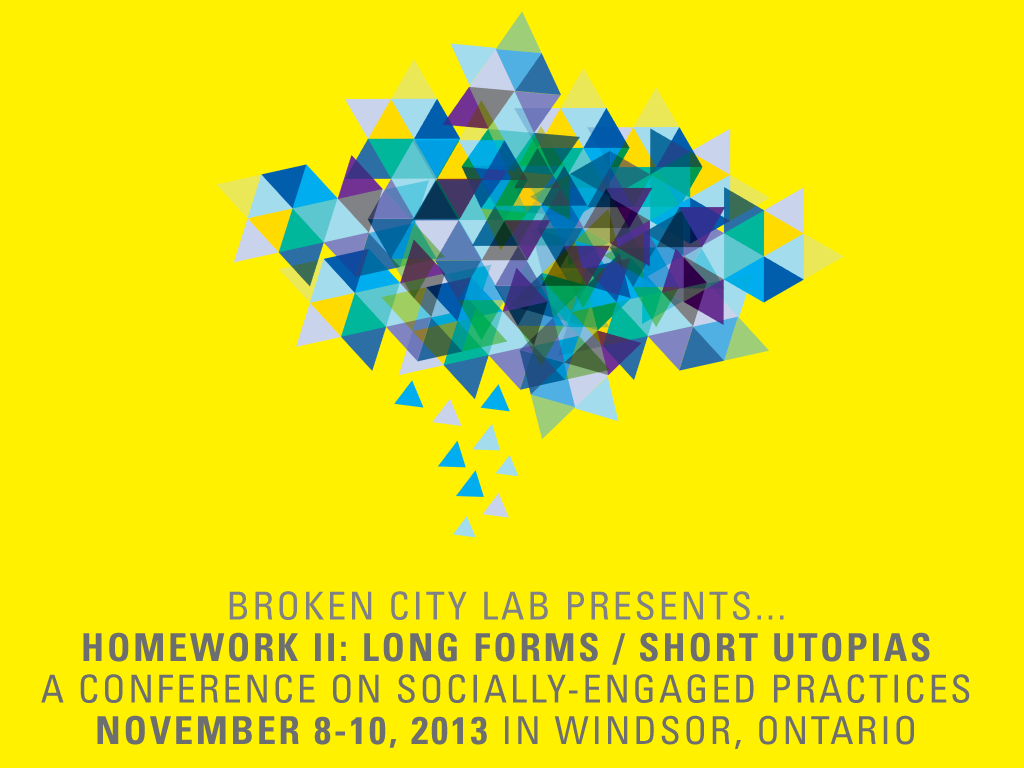 Homework II: Short Utopias / Long Forms will build on the success of our previous conference, Homework: Infrastructures & Collaboration in Social Practices, in bringing together multi-disciplinary artists and creative practitioners enacting and articulating the complexities of working in practices driven by curiosities about utopian collaboration, community, infrastructures, locality, and long-form social practice.
Homework II will run November 8-10, 2013 in Windsor, Ontario. With support from the Ontario Arts Council and Ontario Trillium Foundation, we're looking to build an event that can frame a discussion on socially-engaged practices that span disciplines, with a particular focus on emerging practitioners.
The conference will launch with a dynamic panel with soon-to-be-announced keynote speakers, followed by a day of curatorial-partner assembled panels and discussion groups, and wrap up with a day-long publishing workshop that will aim to write and edit a new book featuring interviews with everyone attending the conference by the end of the day. The venue for all of these activities will be announced shortly.