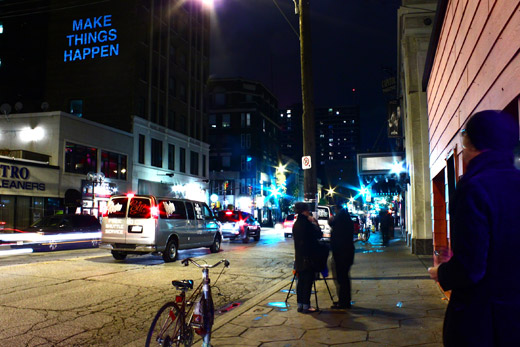 As part of FAM Fest 09, we did a projection performance on the roof of Metro Cleaners accessed from Empire Lounge in downtown Windsor.
For about an hour and a half, we presented our 100 Ways to Save the City and then asked for ideas from the folks on the ground, at Phog, and on the Twitterverse.
After the jump, there's 160-something photos from all the ideas that were projected on Saturday night.