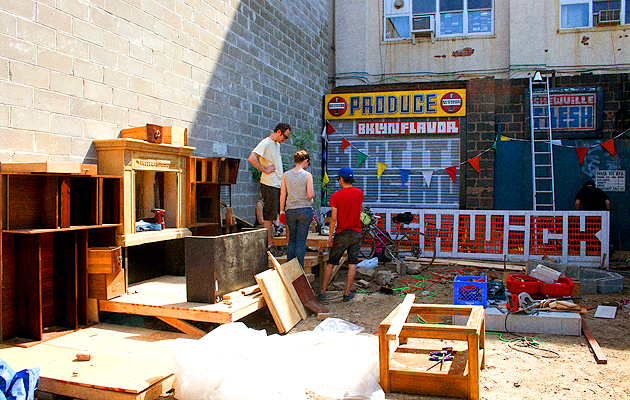 For New Yorkers (and Windsorites—unless there is a mini golf course I am unaware of that isn't on the outskirts, punctuated with a pink elephant) who don't usually get to experience the glory that is miniature golf, this project provides them (and potentially us) with the oppurtunity.
In Bushwick Brooklyn artists are taking over empty parking lots and transforming them into 9 hole mini golf games, each hole designed by a different artist.
The Putting Lot seeks to transform vacant space into community spaces. The group's intention is to inspire imagination and provoke conversations about community sustainability.
This project makes me think of the median astroturf along Dougall and how BCL et al. can "redistrubute" the turf to make a Windsor version of the putting lot.