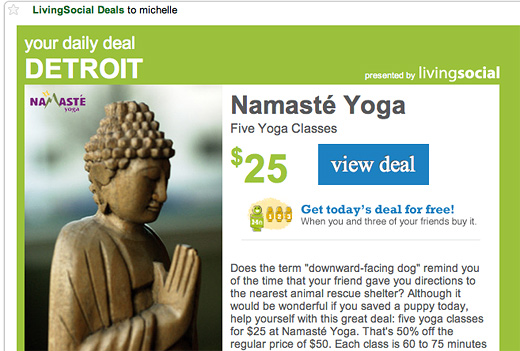 I've been thinking about Windsor – Detroit tourism lately for our How to Forget the Border Completely project and since LivingSocial did such a good job advertising to me on facebook, I signed up for weekly Detroit deals and coupons to be e-mailed to me. I'm on week 3 or 4 and so far I've considered doing a few of these things…
I also picked up a local tourism magazine from the Windsor Airport. I'll bring it to show you on Friday, there is an interesting article on things to do in Detroit.
Let's get over to Detroit soon.