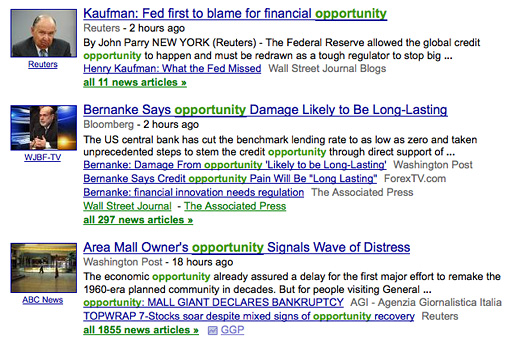 See the Opportunity developed by Leo Burnett Lisboa and Arc Lisbon is a Firefox plugin that automatically replaces the word crisis with the word opportunity throughout your internet travels.
Not unlike Steve Lambert's Add-Art, this is another great use of the extensibility that is the Firefox plugin framework.
What are those plugins written in? Does anyone know how to do this? I think developing a Windsor-specific plugin could be a great summer project.
[via Scott Burnham]