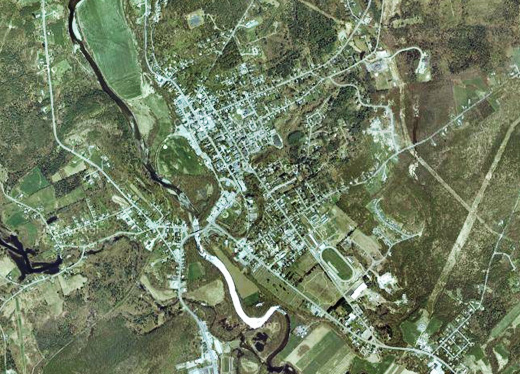 Next week, I'll be headed to the University of Maine at Farmington to present at the Borderlands Symposium, assembled by our friends, TUG Collective. Here's the brief on the symposium:
A series of talks, workshops, performances, and films that will illuminate some of the social, economic, political and ecological nuances along North America's borders, and catalyze our attention to how various individuals, either acting alone or collaboratively, are actively creating transnational communities in which "our destinies and aspirations are in one another's hands."
Along with Lee Rodney, curator of the Border Bookmobile and border research extraordinaire, I'll also be initiating a new project idea based on the legends of Paul Bunyan. It sounds absurd, yes, but so are the border realities that we face. The legends around Bunyan are such that there's plenty of room to initiate a new conversation around the histories of the North American border – -Bunyan becomes a tool, a lens for exploring a series of histories and geographies.
We are proposing to read between the lines of these histories to see the changing representations of Mr. Bunyan and to propose other stories of how we might re-view him in the 21st century: could he be considered among the early architects of NAFTA ? A subversive border crosser, roaming freely through the Northern territories between Canada and the US ?
Those questions are tied to a number of workshops and group discussions we'll be giving along with a panel discussion with the always incredible Riccardo Dominguez and Dan Millis.
I'm anxious to share some of our ongoing How to Forget the Border Completely research, it's going to be a fun three days.