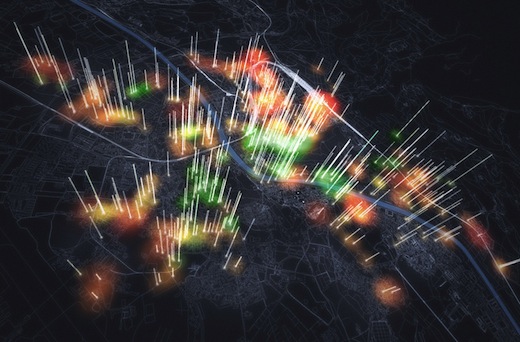 Place Pulse, a sort of rating system for locations within a city, enables pedestrians to form a database of their opinions and findings. More importantly, this project allows participants to share information with those who might have a part in future urban development. Five cities are currently available to rate through Place Pulse: Vienna, Linz, Salzburg, Boston, and New York.
"Place Pulse, by the Macro Connections group, is a website that puts the full force of science behind fuzzy things like how safe or rich or unusual a city seems, and it does it in the least likely way: by crowdsourcing people's ratings of streets, using geotagged images, and turning those answers into hard, eminently crunchable numbers."
This project should be a helpful tool in determining "aesthetic capital", but the question of superficiality appears. Place Pulse could garner usable information for the remodelling of urban commercial spaces, parks, roadways, and structural facades, but can not hope to solve the pressing problems of crime and poverty. I'm aware that the purpose of the project is not to tackle these social problems, but it's possible that Place Pulse could plug in to other social efforts for urban improvement.
Via: Fast Co. Design