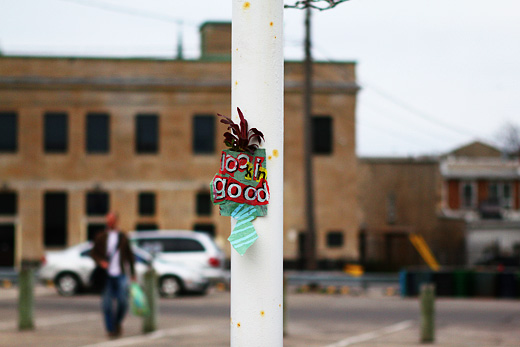 Danielle, Rosina, Michelle, and I were up in Guelph over the weekend as part of the Kazoo festival, leading a workshop on making those magnetic planters we were working on last summer .
The workshop was a lot of fun and I thought I'd post a few photos of some of the more abitious designs and fun installations of the planters in downtown Guelph. The "lookin' good" planter above didn't last more than five minutes — when we returned to where we put it, it was already gone.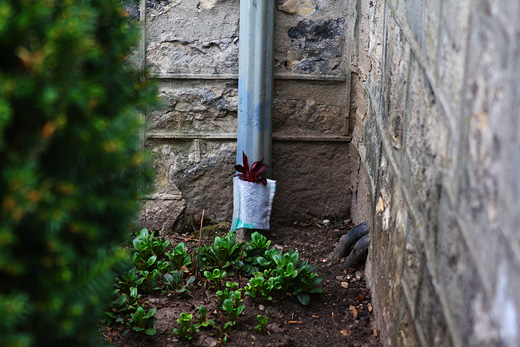 Another planter hiding in a kind of forgotten garden. Taking a quick walk around the neighbourhood surrounding Ed Video (where we had the workshop), and putting up these planters was a lot of fun — we need to find some more time for pedestrian scale exploration in Windsor again.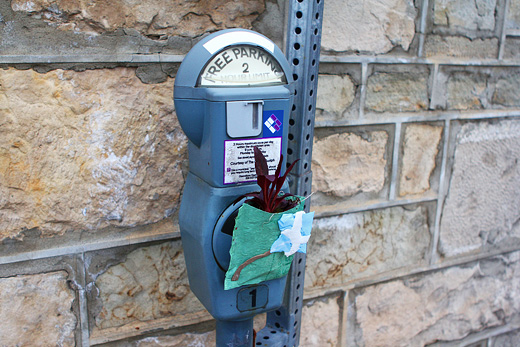 Another planter  with an ambitious design on the parking meter. Thanks for having us, Kazoo, and thanks for coming out to play with us, Guelph! Making these is a lot of fun, so easy, and we still have some that survived from last summer. Maybe doing another workshop at some point is in order…