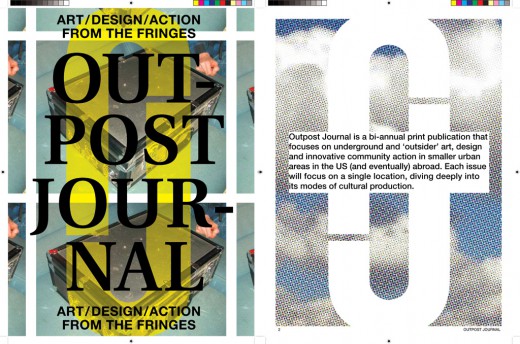 An interesting project to look into …
Outpost Journal is a biannual, non-profit print publication on innovative art, design and community action from cities that have been traditionally underexposed beyond their local contexts. Founded in 2010, Outpost aims to give wider exposure to artists and activists from smaller cities back in more recognized centers of artistic practice and commerce, such as New York and Los Angeles.
Outpost is a journey into the creative heart of a place. Via features like Secretly Famous (profiles of the most infamous artsy locals), guerrilla engagements with tourist attractions, historical explorations, mapping projects, and deep dives into artist collectives and organizations, Outpost plans to expose the myriad ways in which unique local communities arise through creative collaboration and production.
Support it over at their Kickstarter Campaign.
[via an email]