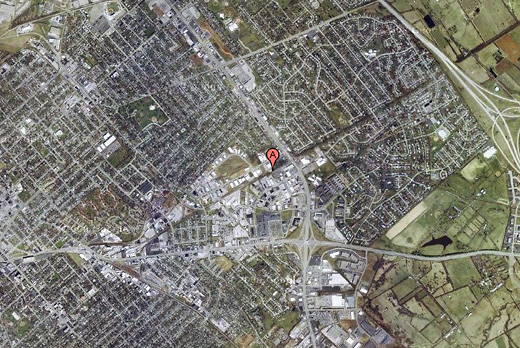 In just a couple days, Danielle and I will be headed down to Lexington, Kentucky, where I'll be presenting at this year's Creative Cities Summit as part of the Using Art to Change Cities panel. The summit runs from April 7 – 9, 2010, I'll be presenting on Friday, April 9th.
Here's the panel description (good fit, no?):
Most cities support traditional notions of arts and culture, the symphony, opera, ballet and museums. Beyond those traditional bastions of culture there are artists and entrepreneurs that are actively using art to change their communities for the better. Public art is more than just the statue in front of the building and can be beautifully integrated into projects for startling results. Guerrilla art interventions, some legal, some illegal, can provoke dialog and action where before there was gridlock. And art can be used to change our very notions of fundamental things like healthcare and education to astounding results. This eclectic panel will attack this issue from their unique perspectives and is not the traditional arts and cultural conversation.
I'm so excited to get to be a part of this conversation and Danielle and I are both anxious to hear more about other cities and how they're responding (or not) to the idea of becoming a creative city. Complex and holistic problem-solving seems to be at the foundation of what this conference wants to address — we're hoping to learn a lot.
Did you make it to Detroit's edition back in 2008?