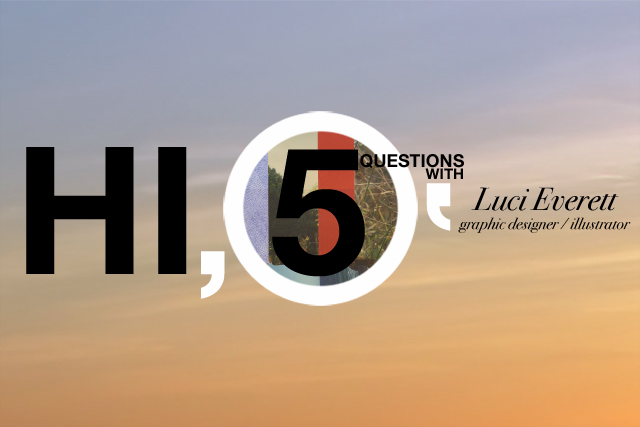 About the Hi, 5 Interview Series
Hi, 5 (5 Questions) is a web-only interview series which presents five questions to artists, activists, and creative thinkers alike.  The project acts as an educational device which allows us to gain insight into the narratives that define successful individuals.  We are interested in the motivations behind ambitious ideas and how these individuals chart personal change in relation to their surroundings.
About Luci Everett
Luci Everett is a graphic designer and illustrator living in Melbourne, Australia. She does a lot of paper cutting, painting and scanning.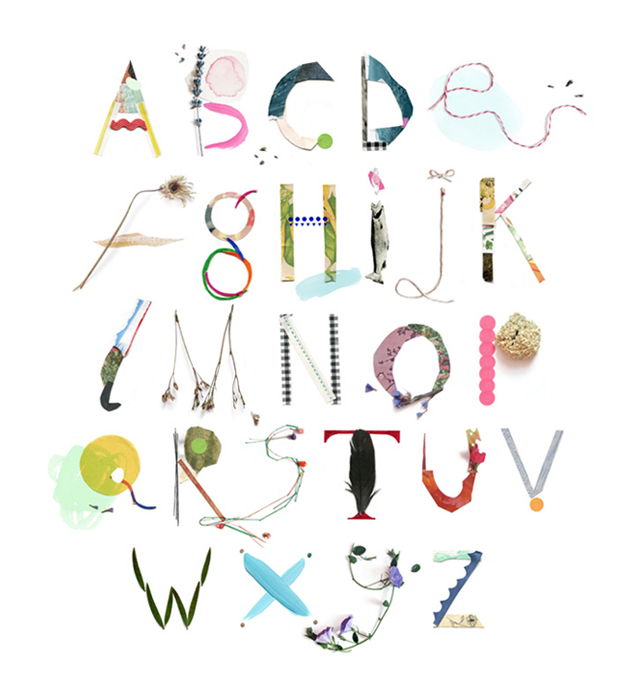 Luci Everett 
If you had to describe your current self to a 16-year-old you, what would you say?
Relationships and friendships are much easier now. It's not going to be sudden, but gradually you've become much more confident and comfortable with yourself. You pursued graphic design and have a lot of fun. Every year gets better.
Could you describe an evolution in your work or way of thinking?
I think I've developed a more discerning eye over the last few years. I have a slightly more practical approach to creative ideas than I did when I was studying design at university – I guess that comes with working on real projects. That said, I'm driven inspiration-wise in pretty much the same way I always have been; I absorb a lot of visual information and that will always inform my work quite intuitively if I'm passionate about it.
Are there any people who have been instrumental in the development of your way of thinking and viewing the world?
No one in particular, although I think a couple of my high school art teachers and uni lecturers were pretty influential in nourishing my inclinations to approach or respond to the world creatively. Of course it's unavoidable that my parents play a big part in how I view the world.
How do your political beliefs inform or fuel your work as an artist?
My political beliefs are quite separate from my artwork. My love and absorption in aesthetics comes from a different place to my connection and interaction with society. I'm not sure whether that's a good or bad thing, it's just the way it feels.
What do you feel a city should be or do for its inhabitants?
It should be a place which nurtures community, with the collective wellbeing of people and environment (equally) is always considered.