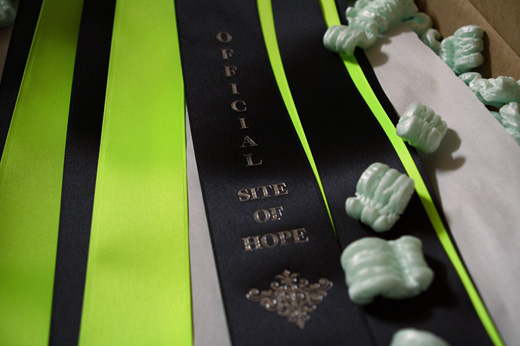 For our upcoming Sites of Apology / Sites of Hope event (a part of our ongoing Save the City project), we'll be asking for your participation to help us come up with a list of those very things — the places around Windsor for which we need to apologize, and the places for which we can have hope.
After making these lists on February 28th, we'll be heading out around the city to official recognize all of these sites with the help of two large ribbons, one of which you can see above.
The box arrived yesterday, the ribbons are amazing and huge. It's going to be great.
Broken City Lab: Save the City is generously supported by the Ontario Arts Council.