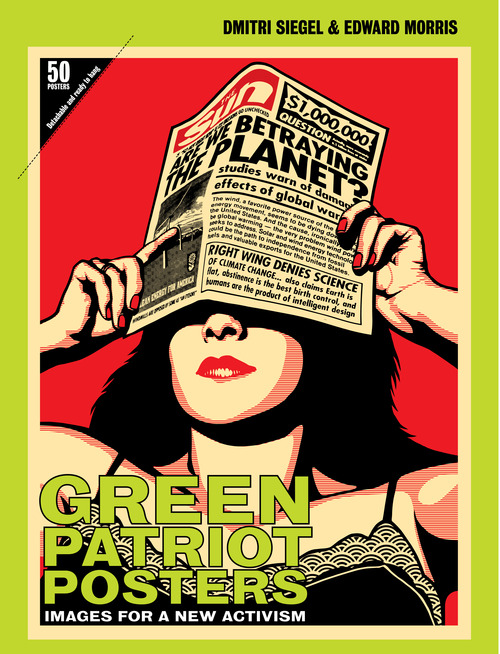 During World War II the United States was able to mobilize industry and motivate its citizens in breathtaking speed. Factories were overhauled and consumption habits transformed. Strong, graphically compelling posters played a crucial role in the success of this campaign.

These posters presented the actions of individual citizens as vital for the nation and portrayed those who took part as attractive, dynamic American heroes.

Today a similar mobilization is required to address the crisis of global climate change and achieve energy independence. That's why The Canary Project and its partners have launched Green Patriot Posters.

Green Patriot Posters is a communications campaign centered on posters that encourage all U.S. citizens to build a sustainable economy. These posters can be general ("We Can Do It!") or can promote a specific sustainability action.
This quote is taken from the About section of the group Green Patriot Posters. The website greenpatriotposters.org allows you to browse the submitted posters, get inspired, and submit your own poster. The aesthetic bar appears very high, though they possess a wide array of styles. Above, the cover for their newly released book "Green Patriot Posters: Images For A New Activism" published by Metropolis Books in the US and Thames & Hudson in the UK. The group is also very proud of their methods of production.
Continue reading "Images For A New Activism: The Posters of Green Patriotism"