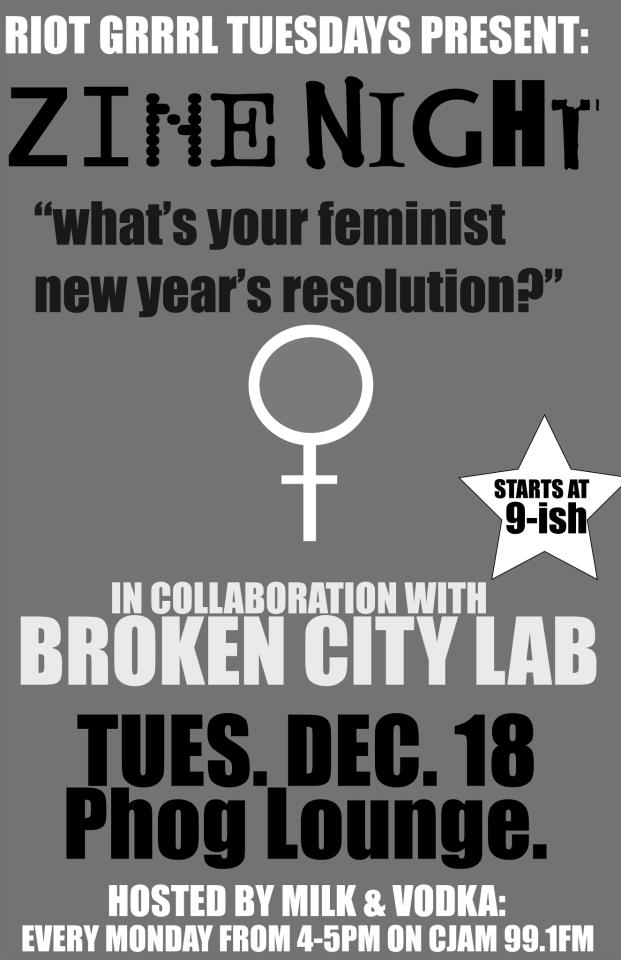 Zine Nights will be slowing down for  holidays with a very awesome end-of-the-year wrap up party in collaboration with Riot GRRL Tuesdays, a monthly feminist collective hosted by 99.1 fm's  Milk and Vodka.
Our next and last zine night will be held on Tuesday, December 18th, at Phog Lounge. Beginning at around 9pm, we'll begin working together on a publication where we'll ask contributors "What is your feminist new year's resolution?"
Come and take part in our last publication of the year and celebrate with some new friends, beer and perhaps poutine!
Zine Nights will begin again regularly on Wednesday January 9th, 2013 !!