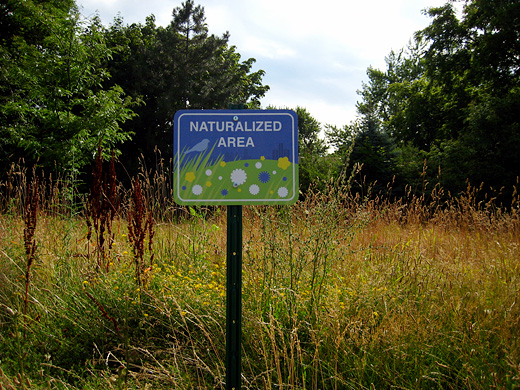 Installed across the road from the University of Windsor's Naturalized Area, our sign highlights one of the many wonderful accidental meadows, created by the ongoing city workers strike.
These naturalized areas allow for a moment in which one might be able to mistakenly believe that Windsor is a progressive city, a place where this type of naturalization is encouraged for its beauty, for its potential to attract wildlife, and for the stories our landscape is capable of telling.
With rumours circulating about a potential 30% of the newly naturalized areas across the city remaining in their naturalized states even after the strike is over, there is the potential for being able to believe that there is hope for Windsor.
Designed with the help of Steven and printed exceptionally fast at FastSigns, these signs will pop up over the coming days in other particularly wonderful locations most suitable for advocating the maintenance of their naturalized state.