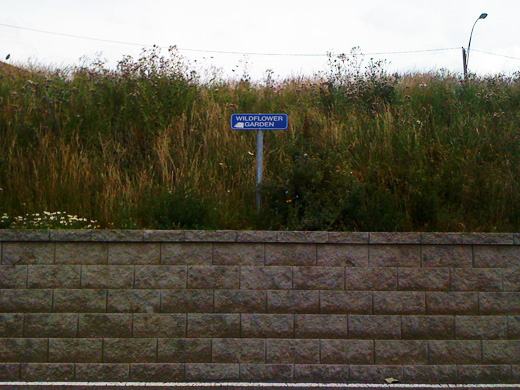 Another walk along the riverfront today, this time with Andrew and Barb from Render / DodoLab. Windsor's meadows are looking incredible, and if this strike ends it'll be quite disappointing to see so many patches of long grasses and wildflowers cut down.
I can understand that there was a point at which people could have thought that things looked "messy," but I think we're well past that now. Windsor is now into a full-on prairie meadow stage and it's gorgeous.
So, this sign, and this area pictured above, is as the sign says, a Wildflower Garden. It's official, it was made official by that simple blue sign on a galvanized pole. So, if all it takes is a sign, why don't we make official some other prime Windsor meadow locations and reclaim some space for "naturalized areas." I'm going to be on the look out for particularly great locations to formalize as Windsor's naturalized meadows.
Or if signs aren't your thing, but you still want to work with these amazingly wondrous meadows, head out with Leesa Bringas at 8am every morning for some grass braiding.