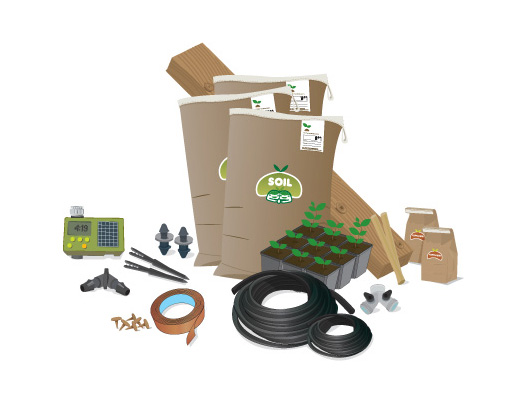 Victory Gardens is a new project by Amy Franceschini. The project recalls the WWII victory gardens project that encouraged citizens to grow their own food as a tactic to keep them calm over the war and support their troops. Franceschini, the daughter of an organic farmer and an industrial farmer, takes the project back to where it began—in front of the city hall buidling in San Fransisco, where they planted a large garden and since introduced a pilot project to disseminate the skills and tools needed to do urban-scale gardening across 15 households throughout San Fransisco.
There's also a write-up on the SF Victory Gardens 2007 project in the previously mentioned JoAP.
I know FedUp is working really hard in this city, and that Tom Lucier proposed planting a garden for the downtown mission, and that Scaledown once (maybe) suggested the old Greyhound station downtown is turned into some kind of market, and that there's rumours of a symposium surrounding urban activism that may discuss some of these very things… so (since this is what BCL does) I have to suggest that we move forward with the planning for a large-scale urban/community gardening plan, something like turning 10% of the riverfront into a community garden (maybe on the slopes that lead up to University Ave). Anyone interested?
[via]