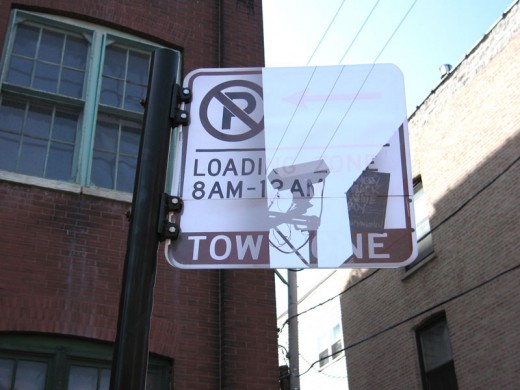 Ceyetano Ferrer, City of Chicago (Iowa #2), 2006
Street artist Ceyetano Ferrer specializes in blending urban objects into their environments by painting layers over them in a way that makes them seem transparent. Ferrer uses photo stickers on public objects like street signs, boxes and billboards and camouflages them to create an illusion of the objects fading into the landscape. -via PSFK.com
The public art works of Ceyetano Ferrer are quite stunning on first glance. The optical illusion he creates seems at first impossible and mysterious, though the process is as "simple" as placing a well-planned sticker on to a surface. As far as "street art" goes, this very much falls in line with the guerilla style shock and awe that makes the genre so exciting and valuable in a certain sense of subversiveness.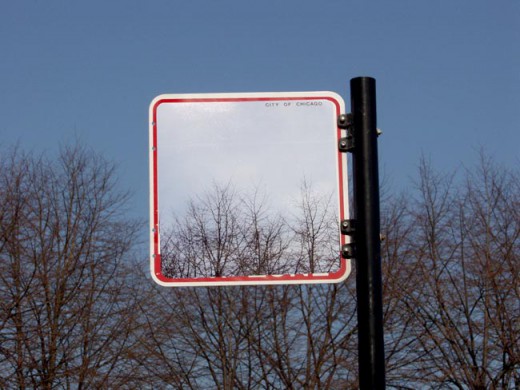 Ceyetano Ferrer, City Of Chicago (Columbus), 2004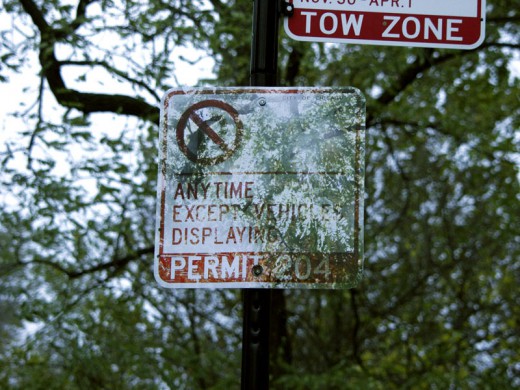 Ceyetano Ferrer, City Of Chicago (Marshfield), 2005
Though, in the context of Broken City Lab, I am curious about the potentials of work like this actually being commissioned by the city or community. A kind of artistic intervention, inspired by the visceral qualities of street art, to cause a different kind of engagement with what is normally a very familiar landscape.
A few things I noticed almost immediately was that if you camouflage certain signs, like the one above (no parking signs, tow away zones, and other warning based signs) you may run into trouble from either: citizens who received a large ticket because they didn't see the sign or from the city for rather obvious reasons.
That is what brought me to think, "what if you worked with a community to convert certain signs, one's that are there but not exactly in service, or are formalities, like a giant sign on the side of a massive parking garage that says "PARKING". For instance, here are some of the signs that Justin Langlois made note of while on a dérive in an earlier blog post.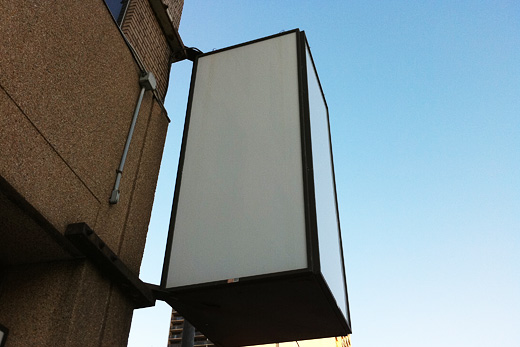 Photo by Justin Langlois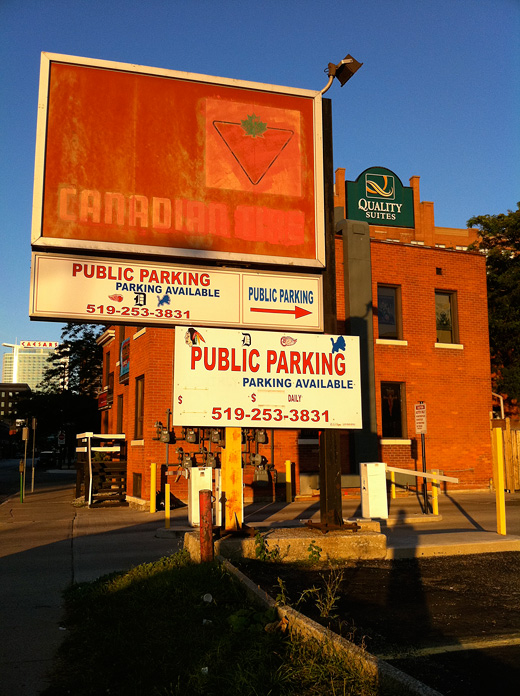 Photo by Justin Langlois
These signs could be great opportunities to still communicate information while creating an engaging, mysterious and interesting installation in the downtown core. These signs could be given to an artist to use for a certain period, maybe during the SRSI: Store Front Residency for Social Innovation (hint, hint…). The sign in the picture above is also interesting because it has the potential to re-imagine the skyline without the large "CAESERS" sign.
Below are some more examples of Ferrer's projects. This is his "Western Imports" series, which brings his method of urban camouflage into three dimensions.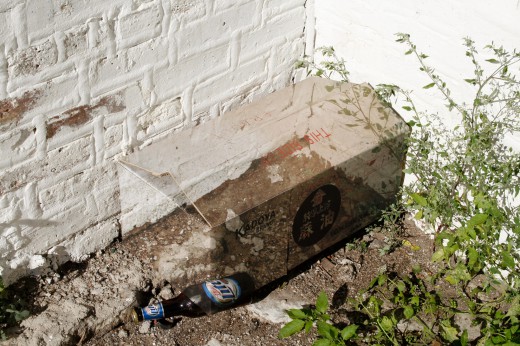 "Western Imports", Ceyetano Ferrer, 2007-2008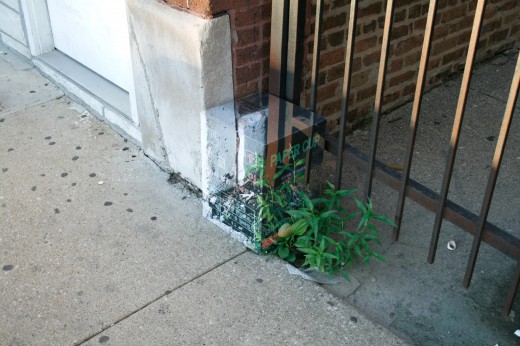 "Western Imports", Ceyetano Ferrer, 2007-2008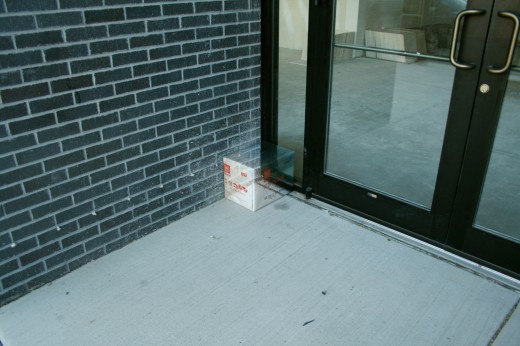 "Western Imports", Ceyetano Ferrer, 2007-2008
All images are from the Ceyetano Ferrer website.
Photos by Justin Langlois are from the Broken City Lab website.