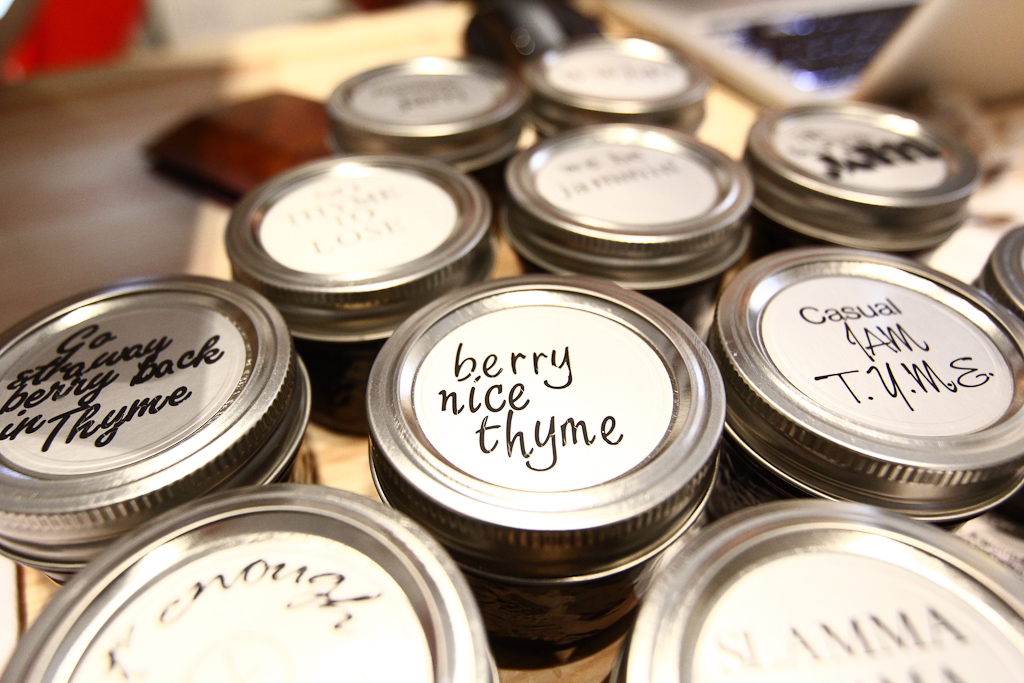 Well, our strawberry-thyme-apple jam slow cooked overnight, but it's now ready, and we've jarred it and added the labels from last night's All Tomorrow's Preserves workshop. Special thanks to Jen Delos Reyes for walking us through the wonders of jam making and Fallen Fruit for the tasty idea.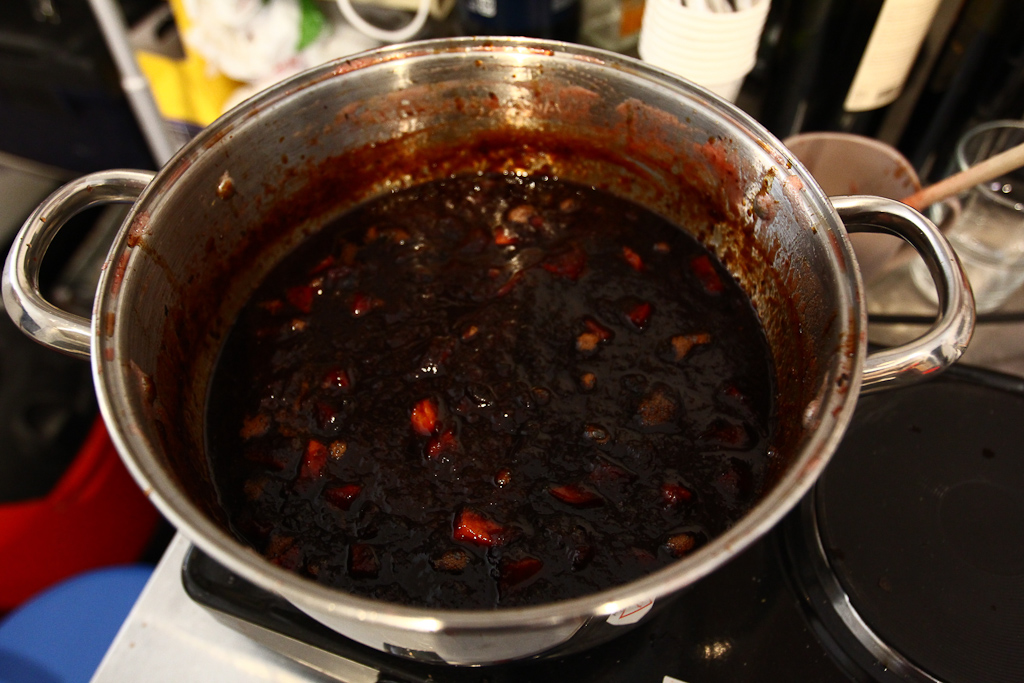 Next week, All Tomorrow's Problems returns as normal, Monday @ 7pm.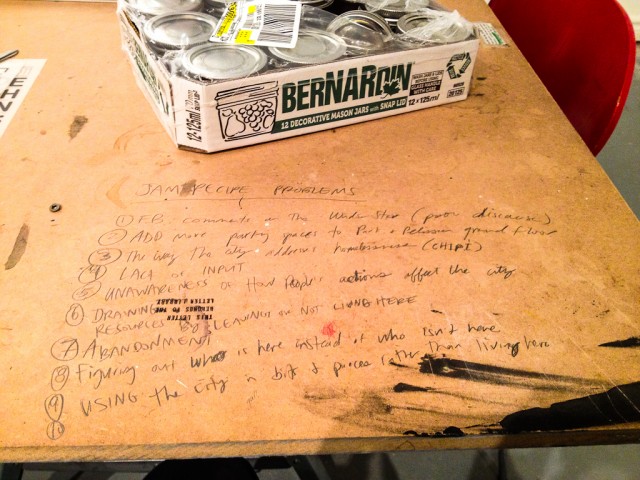 And here's our list of special ingredients that went into the jam (a list of problems collected from around the table).