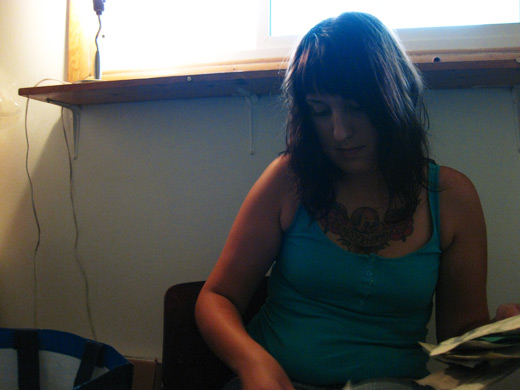 As summer rolls on, we're continuing our work with the magnetic planters, though we now have the benefit of a front porch to enjoy the evening weather while doing so. Michelle, Josh, and I spent Monday night working on embedding the magnets into the plastic bag planters along with some more writing. We also moved some more stuff into our office and began to organize ourselves. Michelle started out by sorting the planters that had tabs on them, which allow us to fold them over the magnets and use the iron to keep them in place.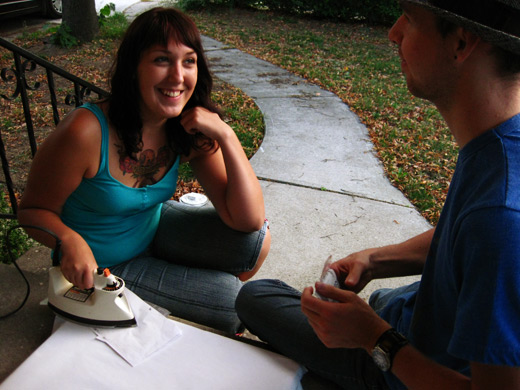 Michelle and Josh took turns with the iron—it's been a while since we've worked on them, and with a different iron, we had to work out the kinks of getting the heat exactly right.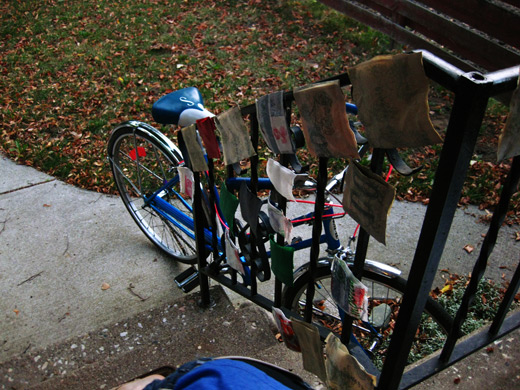 We finished up 25 planters, some of them requiring two magnets. Michelle and I will continue on with the rest sometime this week.