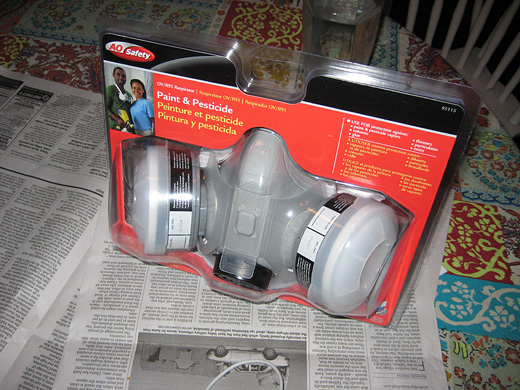 As recommended by Jodi, I now have a respirator that specializes in protection against: paint & pesticide vapors, solvents, glue, thinners, particulates, and mists.
There's still a ways to go with preparing the planters, but hopefully by next week we'll be able to start planting.
In other news, an awesome brainstorming night with Cristina—so many great things being planned for the coming months!!!