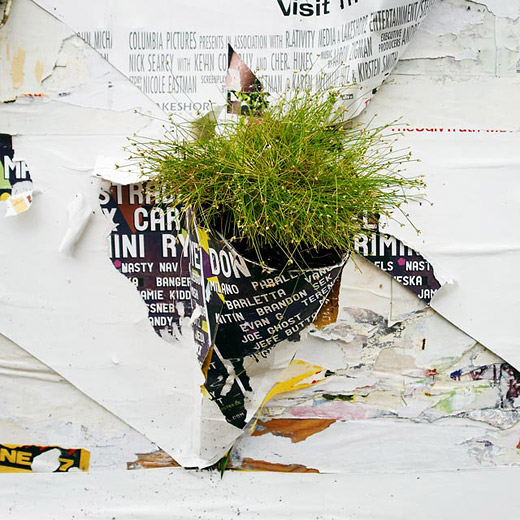 A few people emailed us about this project (thanks for that!!) and I've since seen it on a number of other blogs, so it's about time I got around to posting it on here. Green Sleeves by AT.AW uses a simple pattern to create planters from the layers of old wheat pasted posters.
The method is great—looking around the city (in this case, Toronto) and understanding the specificities that create opportunities for intervention in the city. The results seem to be a mixed bag, in terms of plants surviving longer than 24 hours; in some cases, the plants are stolen, dry out, or are torn down for more posters.
The project is generating a dialogue and for that it is successful and it may be able to translate better to a city where its illegal postering community is less vigilant.
[via Torontoist]