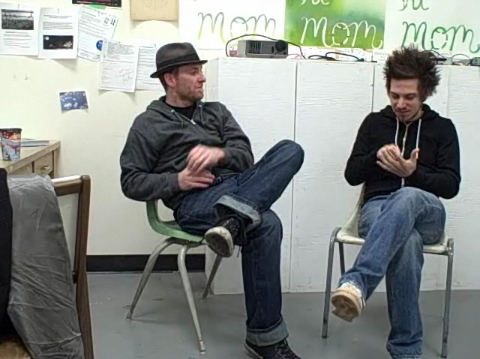 [audio:CJAM-Interview-Dec9-2008.mp3]
I was interviewed yesterday about Broken City Lab on CJAM 91.5fm's Not In My Back Yard, hosted by Adam Fox and Tom Lucier. I didn't get a chance to post this before the interview actually happened, but thankfully CJAM offers MP3 archives on their site.
You can hear the excerpt of the show with Tom's and my conversation above. If you want to hear the entirety of the show, which I can highly recommend, you can download the episode from this week. NIMBY airs every Tuesday at noon on 91.5fm in Windsor.
Also, check out Tom's blog, where he posted the interview, and bonus footage of a couple videos of the interview and some of the extra conversation we had.