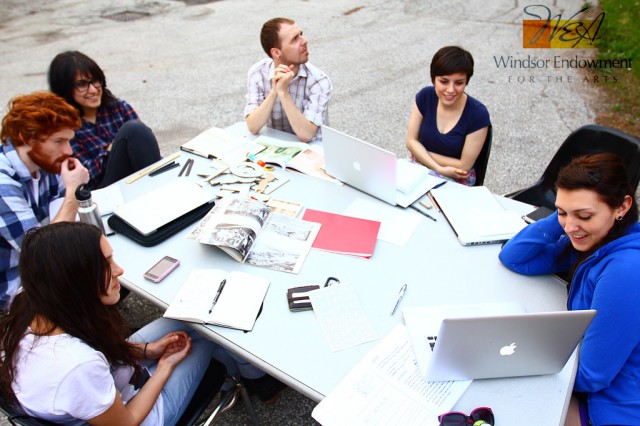 We're thrilled to announce this, and very flattered to be in such great local company!!!
Honouring leaders in Windsor's arts community, the Windsor Endowment for the Arts (WEA) will officially present the WEAs, winners of the WEA Arts Leadership Awards and WEA Arts Grants on Saturday, May 5 at Windsor Music Theatre.  Ten recipients will be honoured including the recipient of the first Elizabeth Havelock Grant in the Arts.
Windsor Endowment for the Arts offers four Emerging Artist Grants to support the professional and creative development of emerging artists. Grants are awarded every second year to successful applicants. Artists who meet the eligibility requirements are invited to apply.
Outstanding nominations, from the public and recognized leaders in the arts culture community identified the seven winners of the WEA Arts Grants. Three arts organizations and four emerging artists will be recognized.
Arts Infrastructure Grants
Community Arts Nancy Johns Gallery & Framing
Performing Arts Chris Rabideau
Visual Arts Media City Film Festival
Emerging Artists Grants
Community Arts Broken City Lab Artist Collective
Literary Arts Kate Hargreaves
Performing Arts Crissi Cochrane
Visual Arts Amy Friend
Elizabeth Havelock Grant in the Arts
Visual Artist Shirley Williams
Huge thanks to Windsor Endowment for the Arts, and to Jennifer Willet and Rod Strickland for the nomination. We're looking forward to celebrating on Saturday! See you there!