More Laser Cuts ordered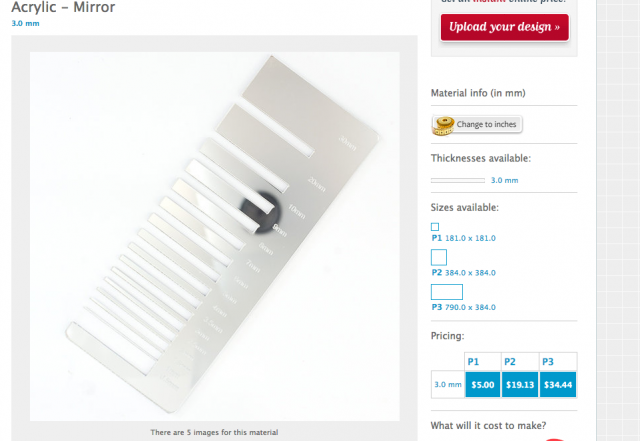 We've played with Ponoko before, laser cutting some acrylic for a mould, and the results were great. We're now sending off another couple of files for an upcoming project.
We'll be cutting on mirrored acrylic .. and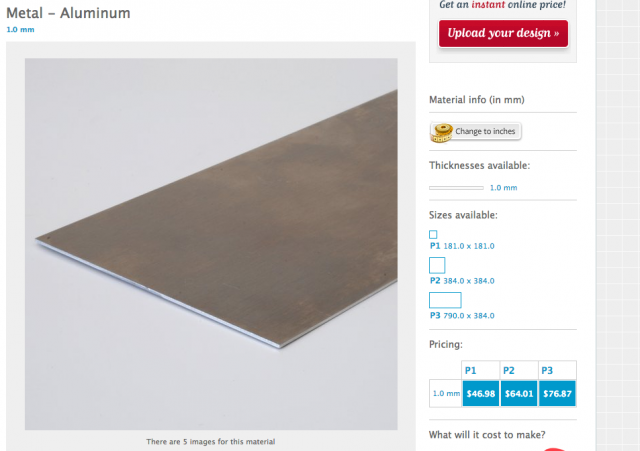 … aluminum.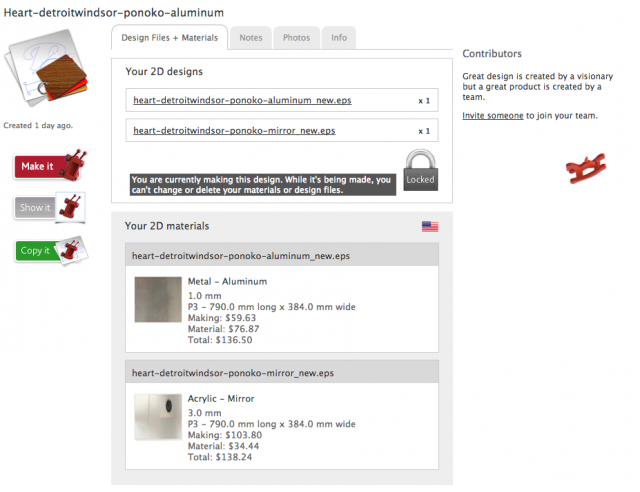 Ordered and locked! Should arrived in a few weeks.