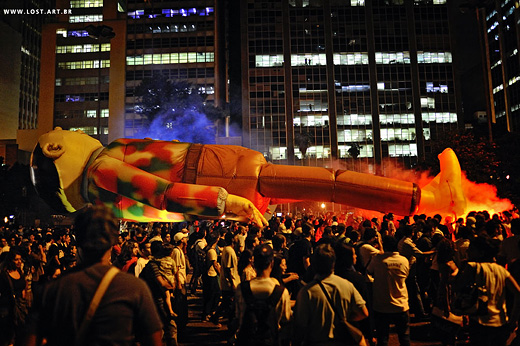 We've talked many times in the past about the need to do a parade of one kind or another here in Windsor, so when I saw this latest work by the Brazilian street art duo, Os Gemeos, and Plasticiens Volants, I had to post it.
The entire outdoor festival / parade entitled, LOST ART: ESTRANGEIRO looked incredible!
Leave it to a city like São Paulo to pull this off. Shouldn't we be passing inflatable balloon sculptures back and forth across the Detroit River? Or at least across EC Row?
[via PSFK]