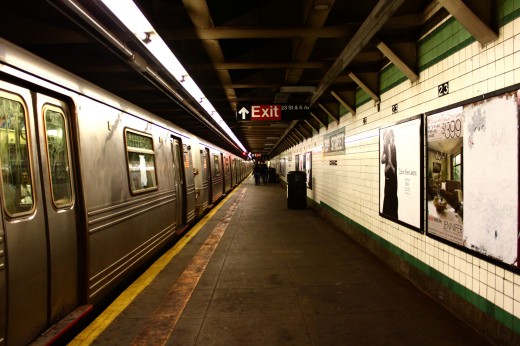 Day 3 of our New York excursion and finally the day we've been waiting patiently for…the day of our Algorithmic Subway Adventure for ConfluxCity! In case you need a recap, The Algorithmic Subway Adventure was our attempt to psychogeographically explore, and engage with passengers of the New York City subway system.
We woke up fairly early to make all of the necessary preparations, as well as mentally ready ourselves for an eventful day. Danielle and Justin wrote out and edited the list of algorithmic steps that we finalized the night before, while Michelle and I grabbed breakfast for the four of us. We headed over to Kinkos for some quick photocopies and then headed onto a Subway and made our way to Union Square Station.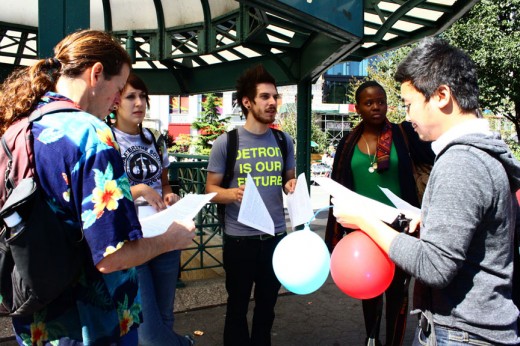 As soon as we got out of the Union Square subway hub, Justin and I were bombarded with phone calls from potential field agents. Unfortunately, most couldn't come venture with us because our timeslot cut in with other presentations and performances, but we were still able to recruit a solid group.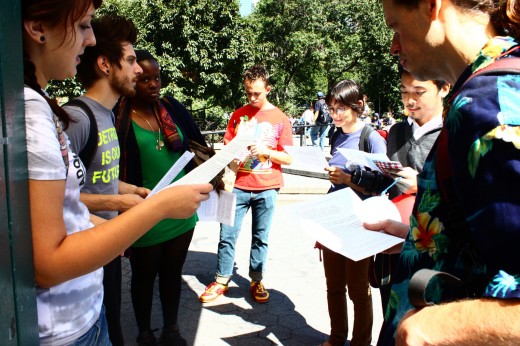 Everyone looking over the algorithmic steps.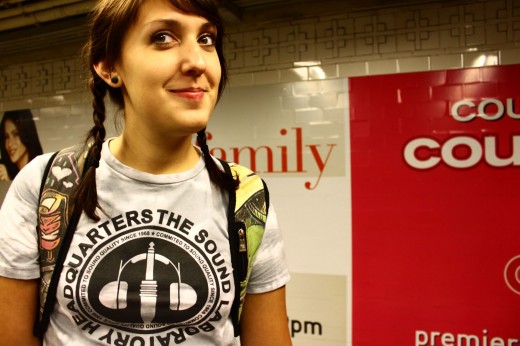 Michelle once we arrived underground.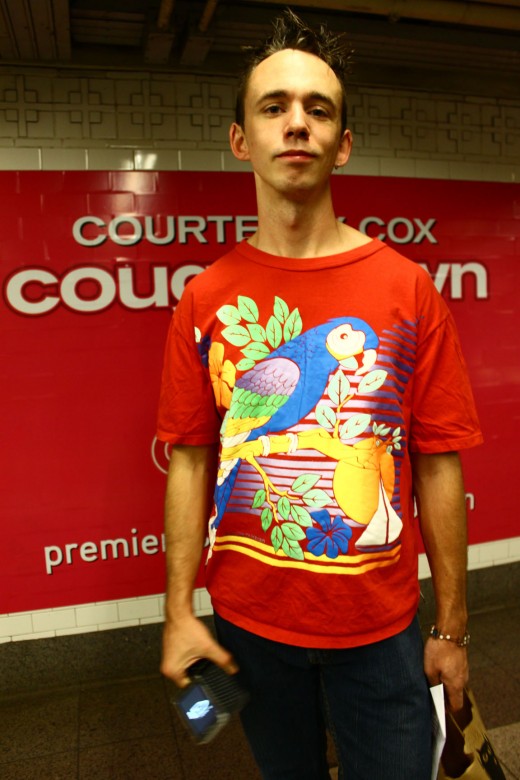 Shilon, our new friend and a member of Flux Factory.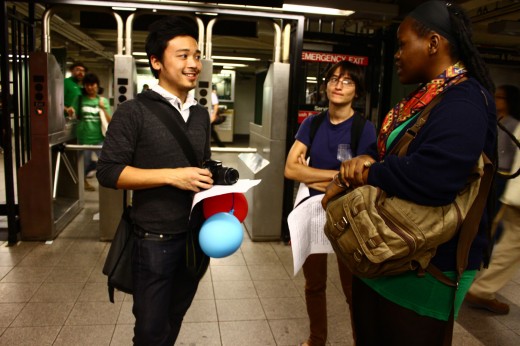 Waiting for the adventure to begin.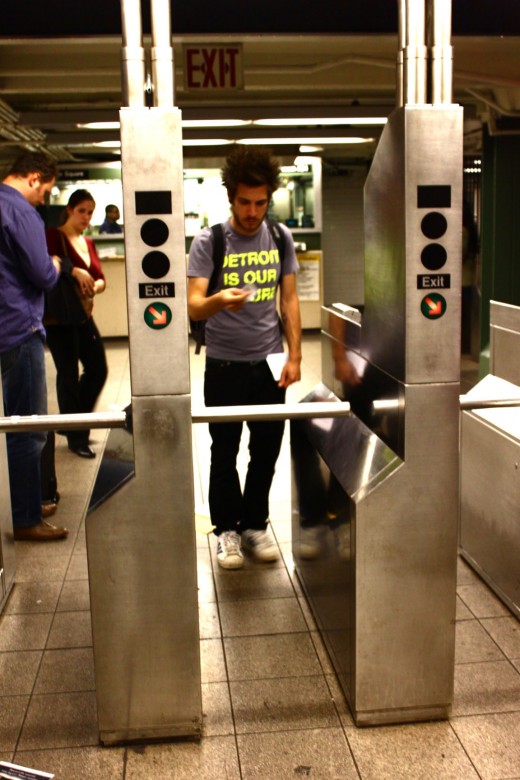 Justin kept having card problems for some reason.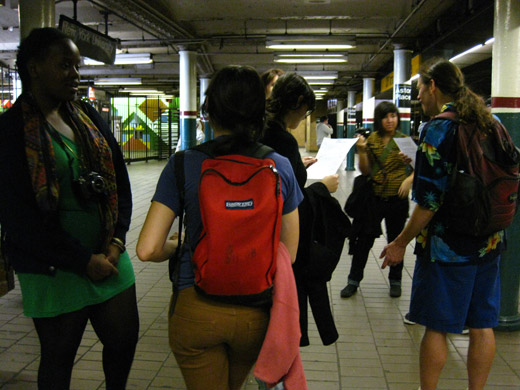 All inside and ready to get started!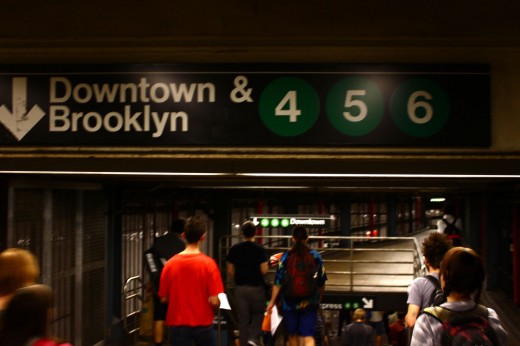 We decided to take the Downtown 6 first.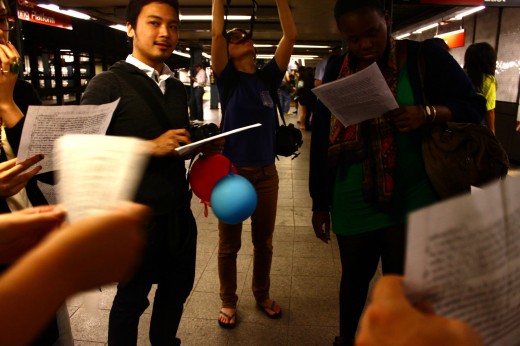 Reading what the first step is, while Mae and I take group photos.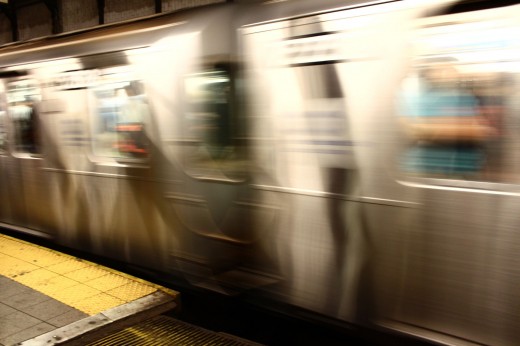 The first train that went by was a Downtown 5.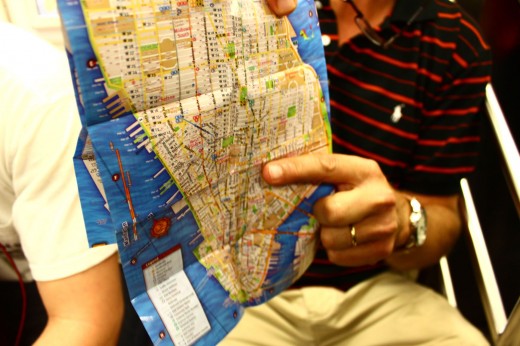 Our first task was to ask someone with a map to point out where they're headed. This gentleman was headed towards Little Italy!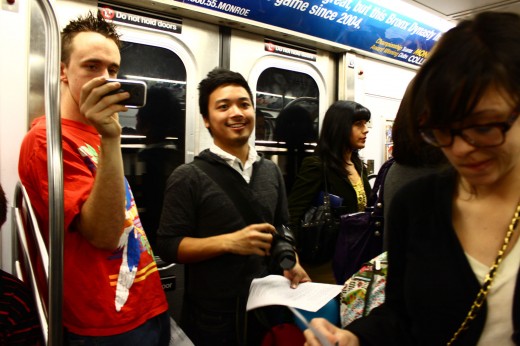 After that task was completed, we waited to get off at the next stop.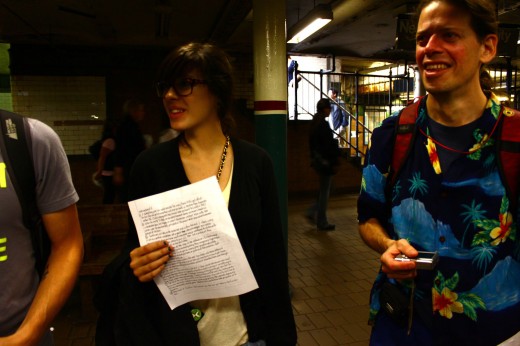 Waiting around for the next train to come.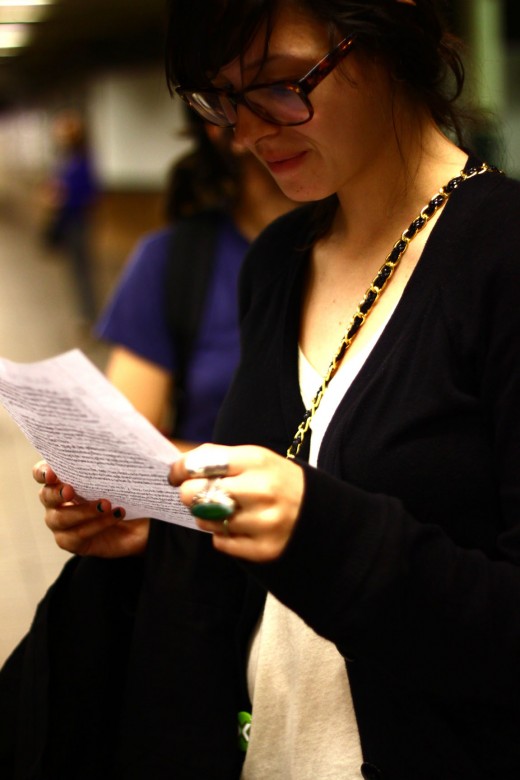 Danielle reading over the next step.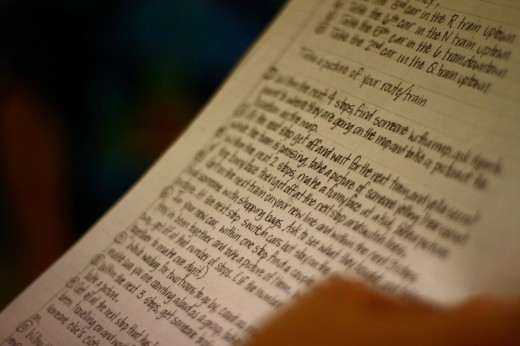 The list, handwritten by Danielle!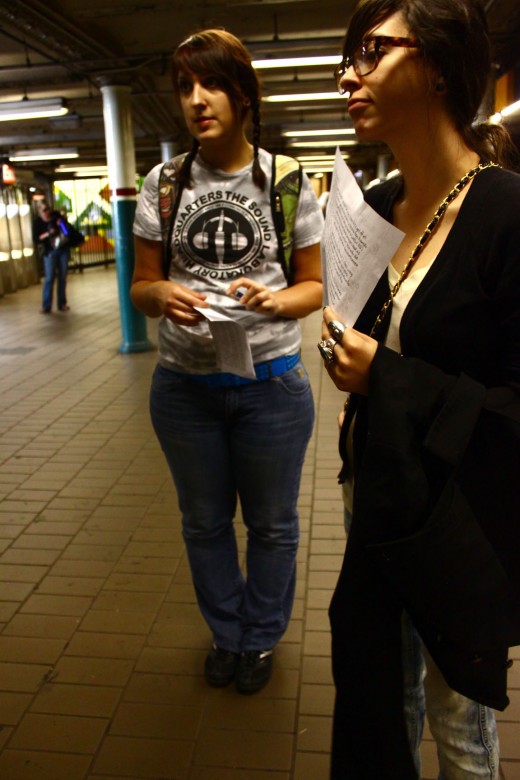 Michelle and Danielle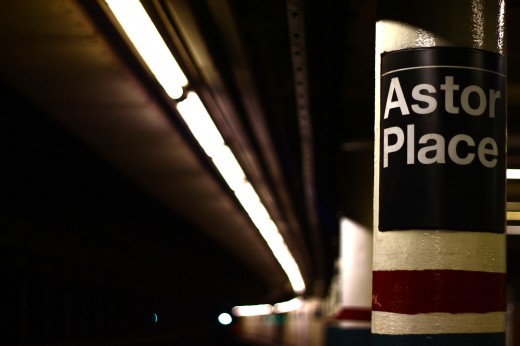 We we're waiting at Astor Place.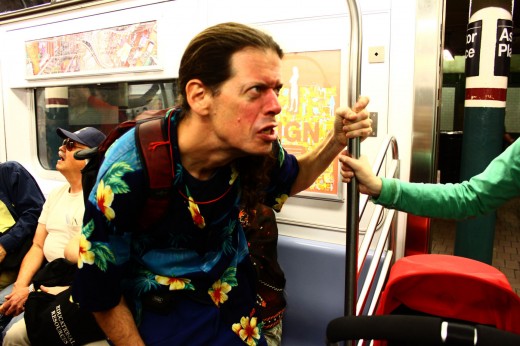 Our next task was to find a little kid and make funny faces at them. Eric's we're a little scarier than anticipated, but the kid still enjoyed them.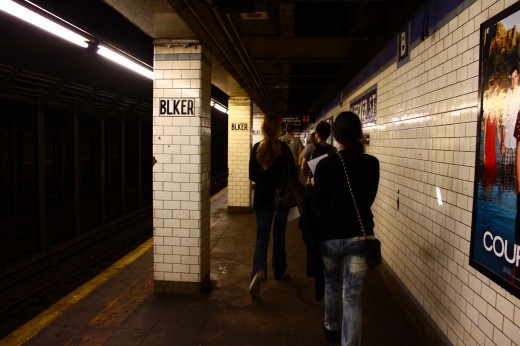 Off at Bleeker!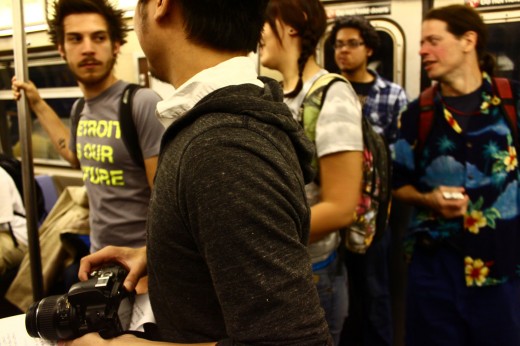 We quickly hopped onto the next train.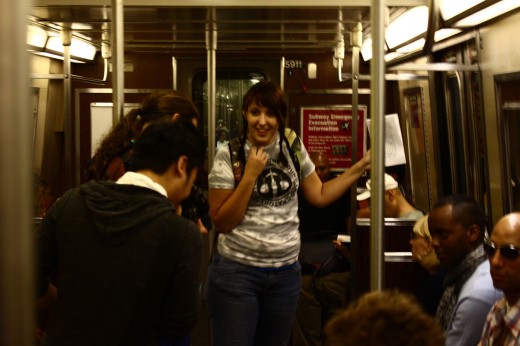 Nikita and Michelle went up and asked some people with shopping bags what they just purchased. One of the women just came from the Butchers and was carrying around some fresh meat.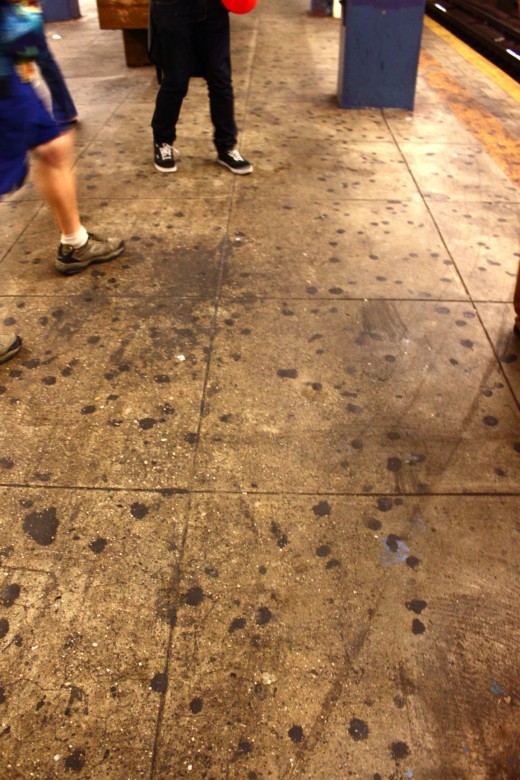 Once we got off at the next stop, we started counting all of the floor tiles out loud, until one of the workers told us, "you can't just do whatever you want down here."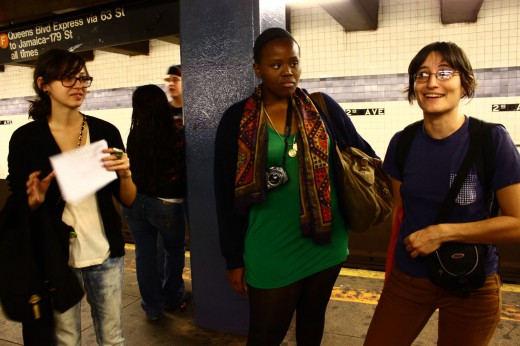 Hanging out on 2nd ave.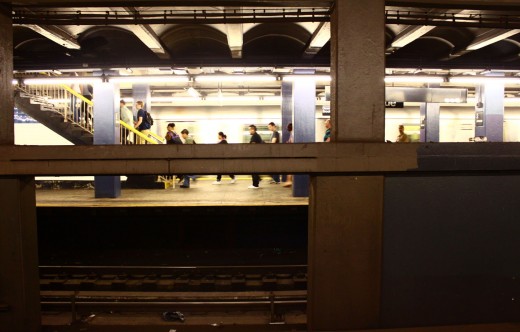 This is where we carried out our next task, which was to yell a secret to a passing subway train.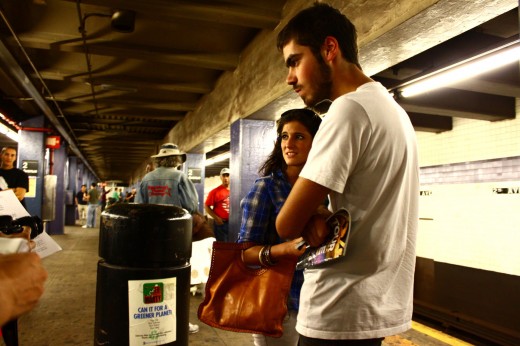 Next we had to find two people who looked like they could be a couple, ask if they are a couple and how long they've been together.
They'd been together for 4 years (or months?), and so we got on the next train and rode 4 stops.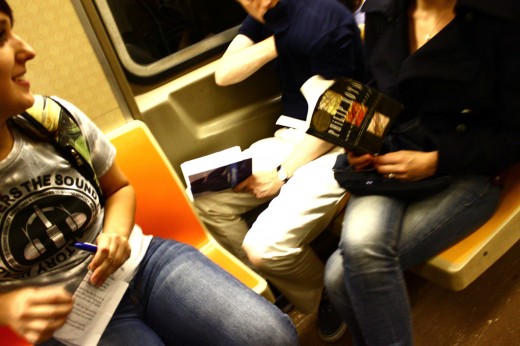 Once we hopped onto another train, Michelle asked two people about the books they were reading.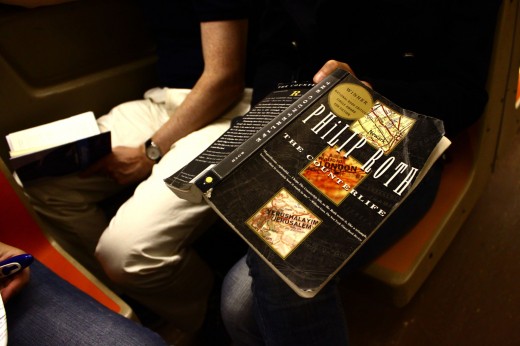 This book, "The Counterlife" was about the history of Jerusalem.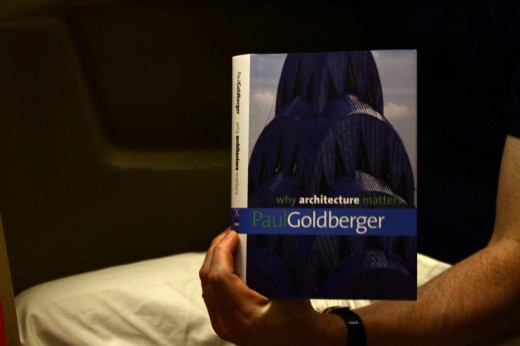 This book, "Why Architecture Matters" is pretty self explanatory.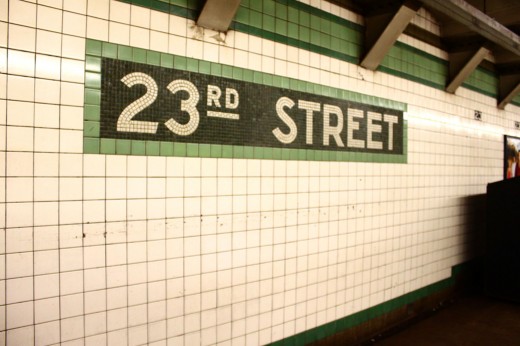 Off at 23rd street.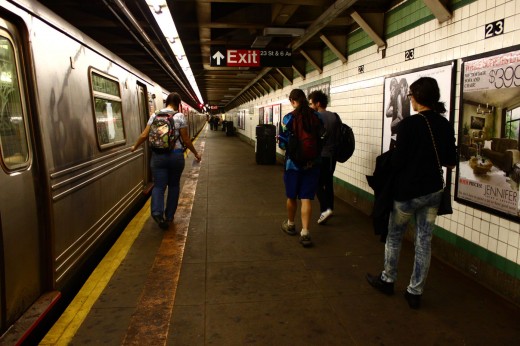 Michelle starts "tight rope walking."
Don't fall!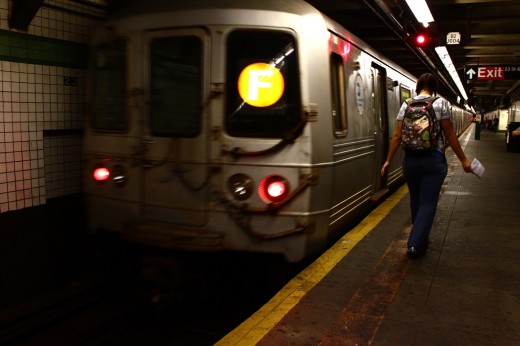 Good balancing, Michelle.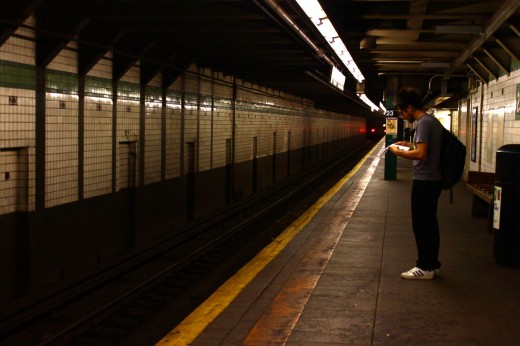 Justin waiting for the next train.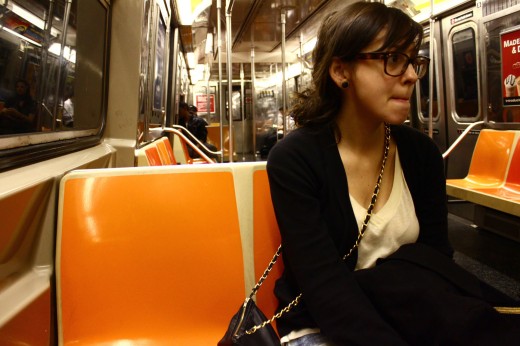 Danielle sitting on the train.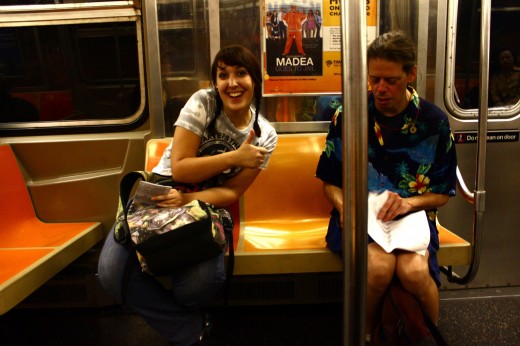 Michelle giving the thumbs up, and Eric leafing through his Conflux itinerary.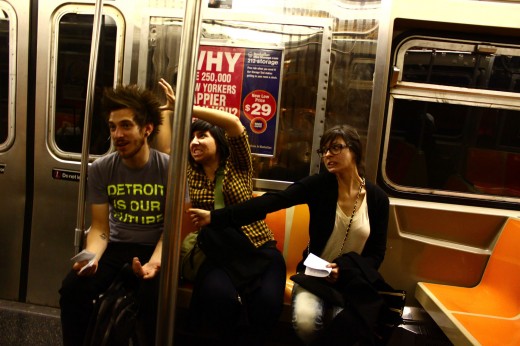 Justin so engaged by his conversation with Eric that he doesn't notice Danielle and I attacking him.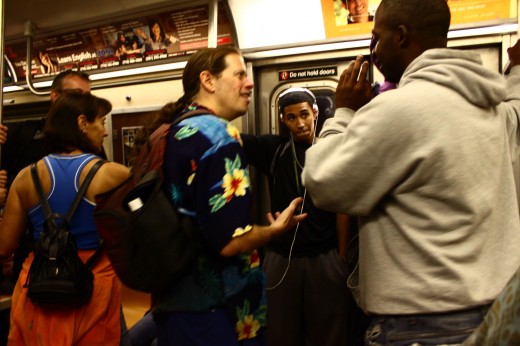 Eric starts chatting with some people, and they invite us to join them in Brooklyn so we can meet LeBron James!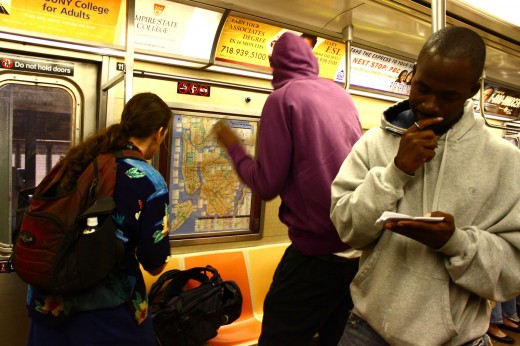 One of them wrote down his address for us so we can sent him pictures in the mail.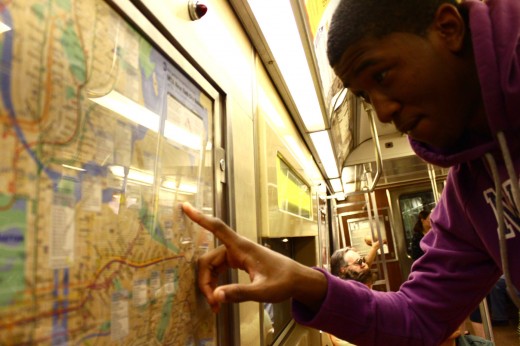 This gentleman is a fantastic basketball player. He showed us his varsity ring. We asked him where the heart of New York is, and he pointed out Queens for us on the subway map.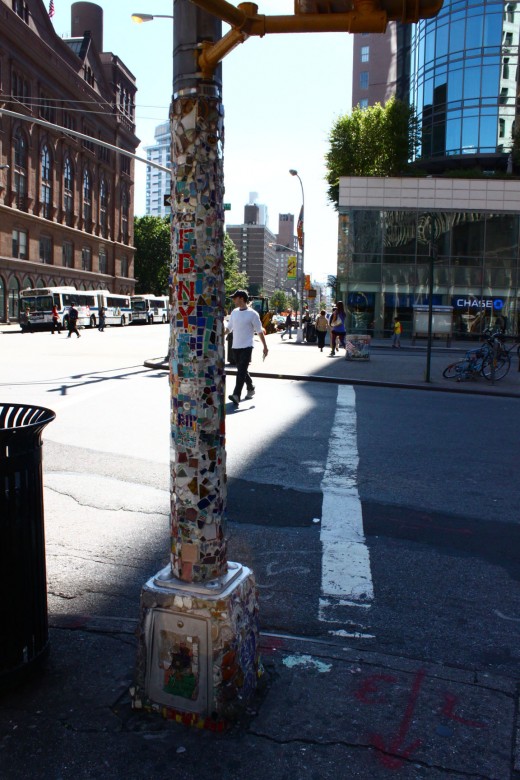 Once we we're done with our adventure, we headed back to the Conflux headquarters. In the neighbourhood, we noticed a bunch of these great tile mosaic poles.
Conflux itinerary for Conflux City—a staggering number of activities happening that day.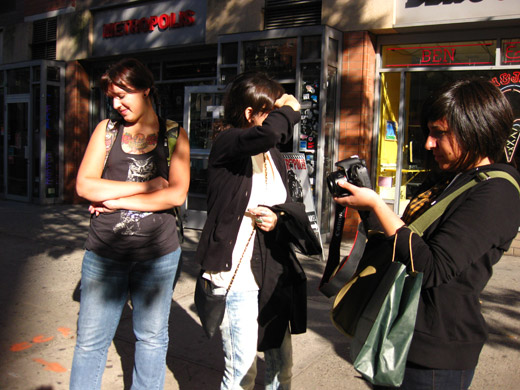 Michelle, Danielle and I.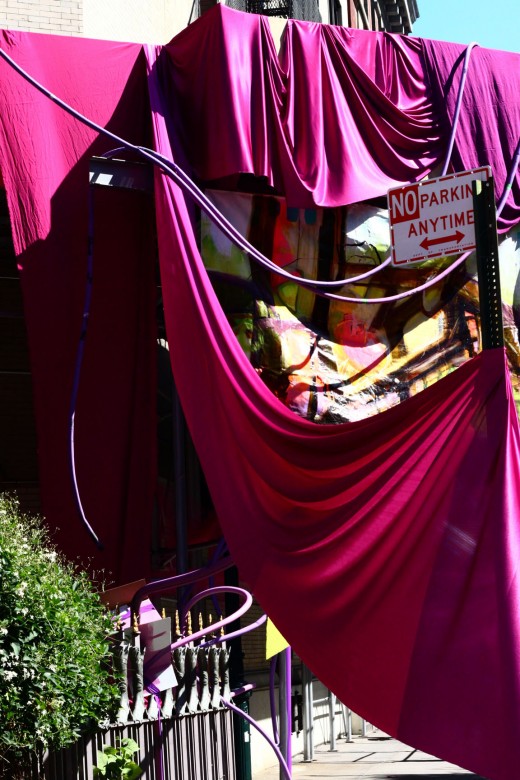 An interesting installation outside of the Conflux HQ.
We went and ate at a delicious Mexican restaurant afterward and discussed our adventure.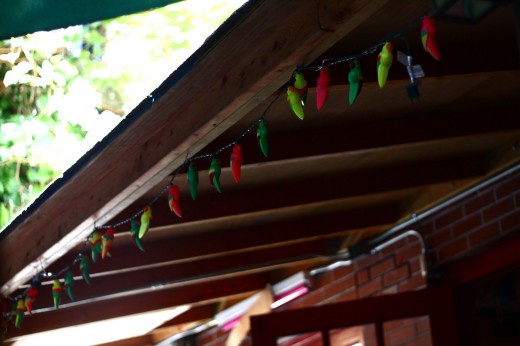 The patio roof was lined by these cute tropical bird lights.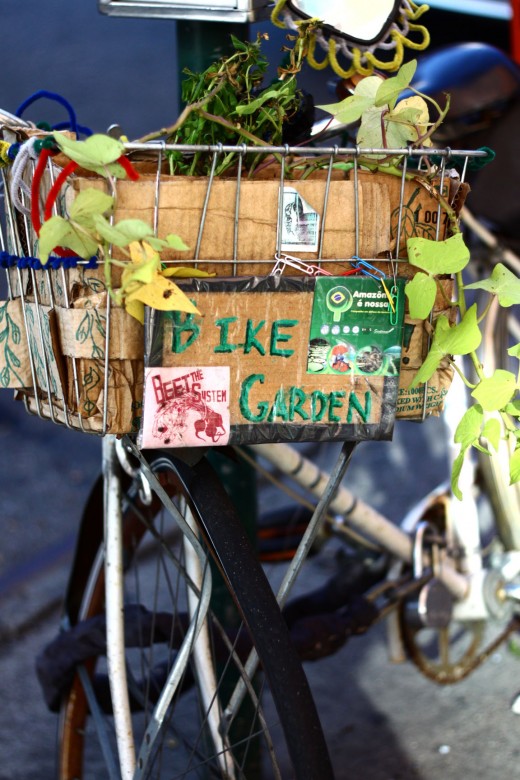 We found this very cool, very interesting bike garden tied up to a pole.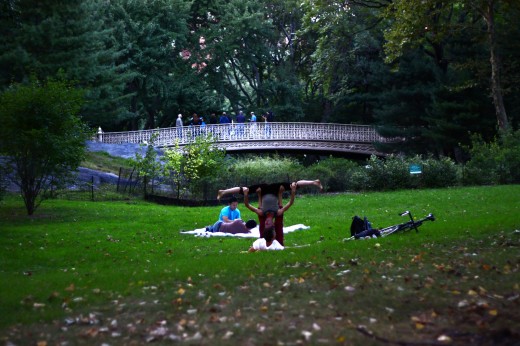 After our adventure, we decided to unwind by taking a walk through the beautiful and magical Central Park.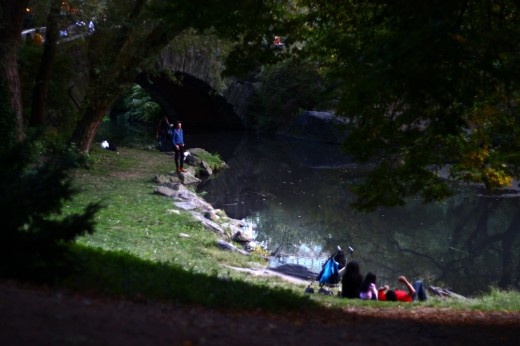 A little lake in the middle of the park.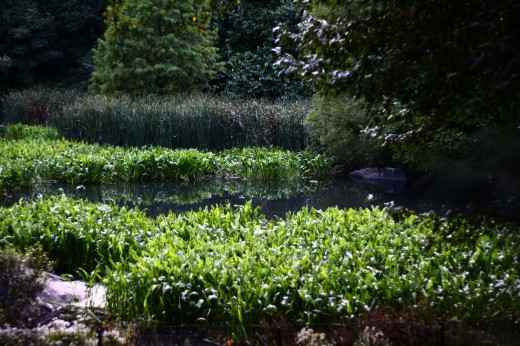 Quiet in the city.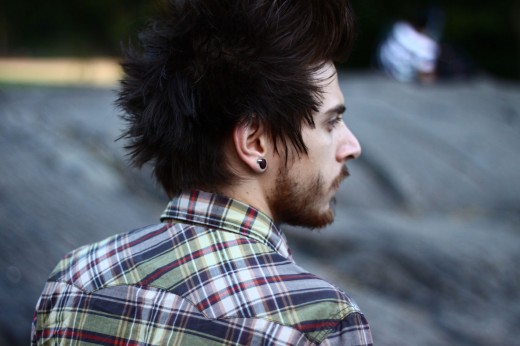 Justin.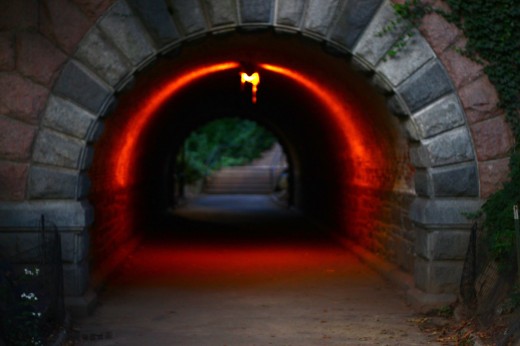 When we went through this tunnel, we pretended we were ghost detectors.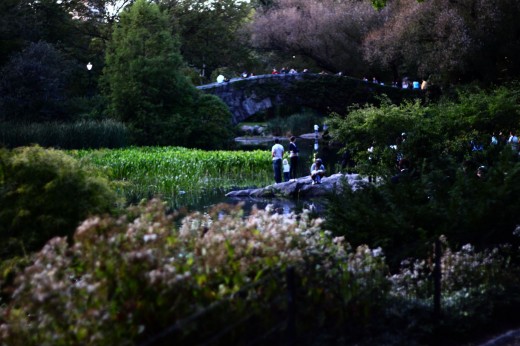 Near dusk.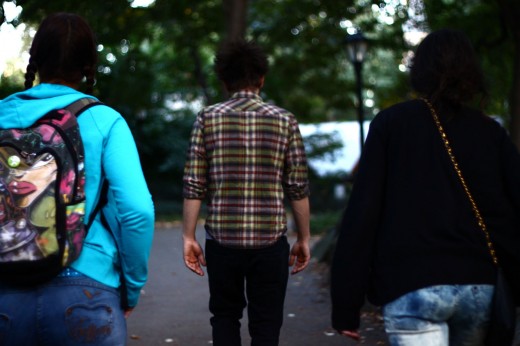 Michelle, Justin and Danielle walking along.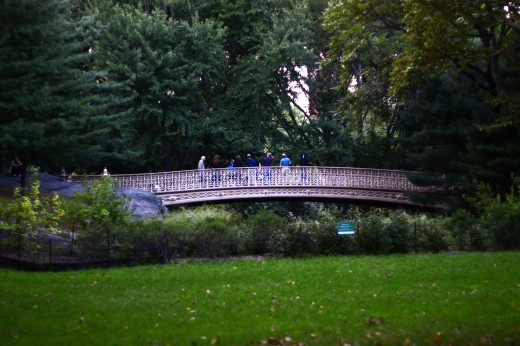 Bridge in Central Park.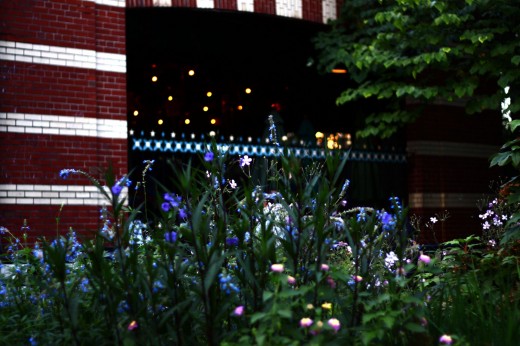 Some flowers in front of the Carousel.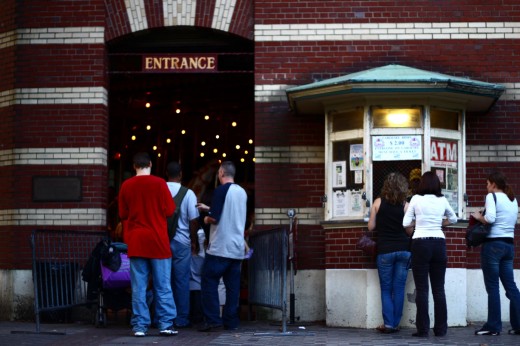 The entrance to the Carousel.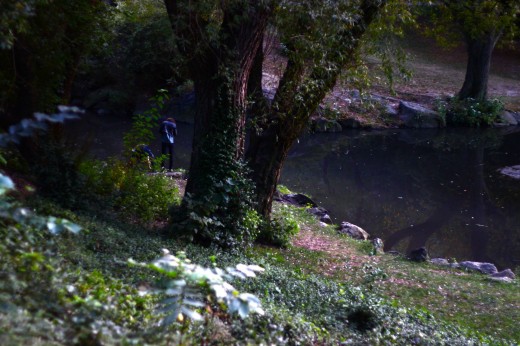 The lake again.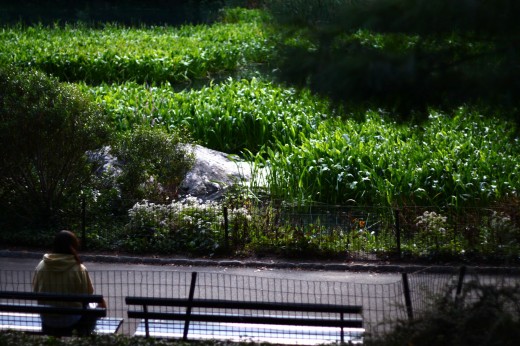 A woman sitting and enjoying a book.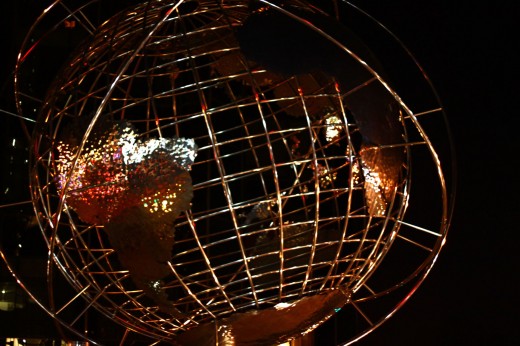 Later that night, I had my own subway adventure and got semi-lost in Brooklyn, on my way to visit some friends. Thankfully the trip back was easier, and I ended up in Colombus Circle, near where our hotel was.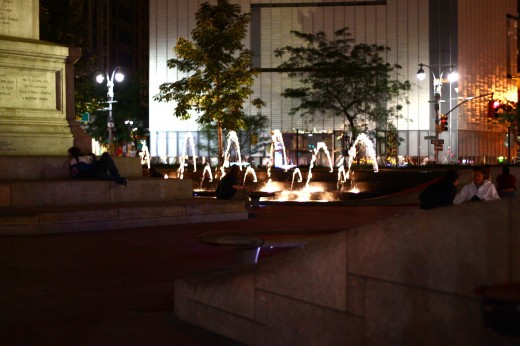 Columbus Circle fountain.
Overall, the trip and the adventure were both a success! We learn a lot about each other, collaboration and how to interact and engage with cities other than our own. Spending so much concentrated time together also gave us a great opportunity to focus our energy on future projects and ways in which to expand our practice!