Text In-Transit Test Panel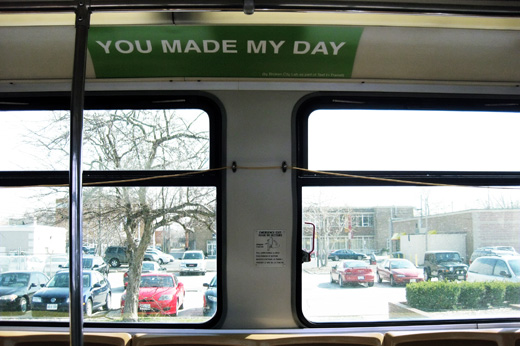 I picked up five test panels on Friday from the printers and got a test shot of them installed on the buses. These first five panels were made up internally at BCL (we still haven't had the chance to start going through all the submissions yet). I'll be going back to the downtown terminal this evening to actually install the five test panels on a couple of buses, so keep an eye out for them over the next week.
I'll post some more photos of the panels installed tomorrow.