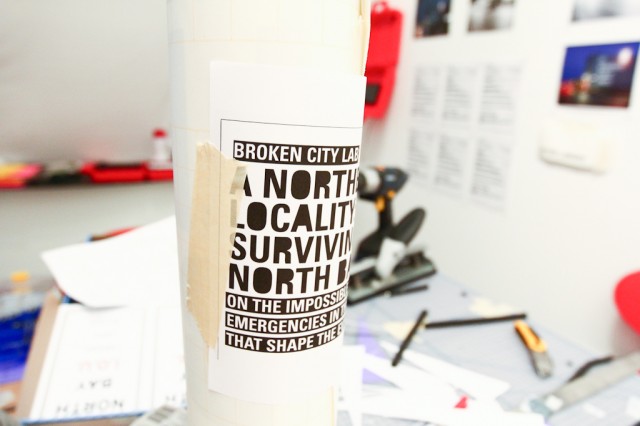 It's a busy weekend all over the place with an opening and a new project, culture days, and some great events hosted by dear friends of ours here in Windsor. Here's the breakdown of what you might want to check out this weekend:
We're back to North Bay for our opening of Surviving North Bay at White Water Gallery. After concluding our research micro-residency this past summer we returned to Windsor to brainstorm ways to address the concerns that residents of North Bay brought up about the city. The result: a series of survival kits designed to help North Bay face whatever the future the city has in store. Each red plastic kit contains useful and unique items to artfully solve local problems, and can be found on display in the Gallery for the next six weeks. There will be an opening reception on Friday at 7 pm.
In Toronto at Nuit Blanche on Saturday, we'll be at the Gladstone for a new projection-based work – No Rights / No Wrongs, which will aim to highlight and articulate a series of indecisive statements on ideas of civic responsibility, community development, and political participation through large-scale projections on the side of the Gladstone.
---
Artcite Members and Friends!
Join Us this FRIDAY NIGHT, all Night @ THE LOOP
September 28, 2012 – 156 Chatham St. West (upper), Windsor, ON N9A 4M3
SHIRK  –  a DJ Night benefit for Artcite with DJs Sthephen Pender, Martin (Zonk) Deck, Matthew Hawtin and special guests
This Friday, 28 September, in the midst of Windsor's Culture Days events, the Loop on Chatham Street is hosting a fundraiser for Artcite,
an event that kicks off our 30th anniversary celebrations. There will be three or four dj-s, including Martin 'Zonk' Deck, Matthew Hawtin, and Stephen Pender, plus a surpise guest or two.
The suggested donation is $4 at the door, which is deposited straight into Artcite's coffers, and garners you a night of dub, techno, soul, Detroit funk, all good things.
Please spread the word, and support local artist-run culture.
Newest info here or on the Facebook event page: http://www.facebook.com/events/350784671680498
---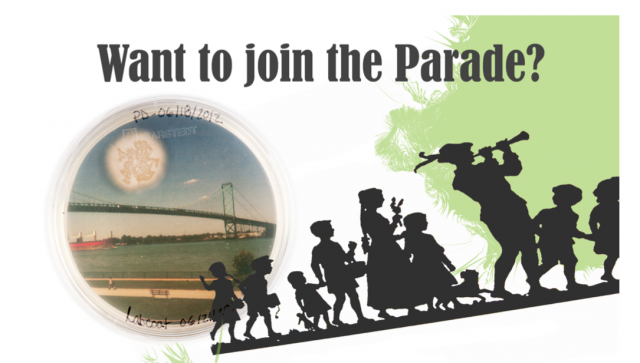 Art and Ecology Sidewalk Parade


12:00 – 3:00 on Saturday, September 29, 2012
parade route begins @ ACWR 1942 Wyandotte Street E. Windsor, ON
The Art and Ecology Sidewalk parade is a performance artwork lead by Dr. Jennifer Willet of the School for Arts and Creative Innovation. The parade will draw community members into discussion about art and ecology in the Windsor Area with all participants collaborating in the production of a whimsical spectacle involving music and rhythm (10 block walk in total). The event will commence at the Arts Council of Windsor & Region (ACWR) and conclude the Canada South Science City on Marion Street in Windsor, ON.
Join them – rain or shine
for more info about bioart research and other initiatives at uwindsor: www.incubatorartlab.com