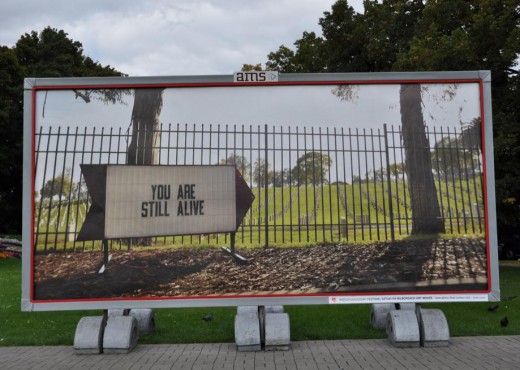 Steve Lambert was just one of the artists who were included in the 2010 Art Moves Billboard Festival in Torun, Poland. His work, titled "You are Still Alive" is a tongue-in-cheek interpretation of motivational imagery. The photograph is fantastic and seems to draw my attention more than the billboard itself. It seems like the outcome is a little different when billboards are used to hold an exhibition instead of used in their original locations to a non-commercial end–like our previous …and then the city billboard project. Even though I enjoy the idea of a billboard exhibition, somehow I feel this specific work would make more of an impact in a busy urban center.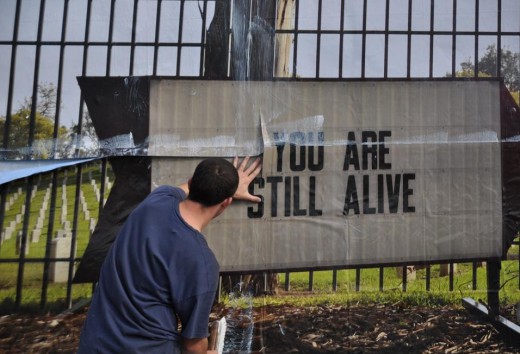 Luckily for the crew, installation could be done on ground level.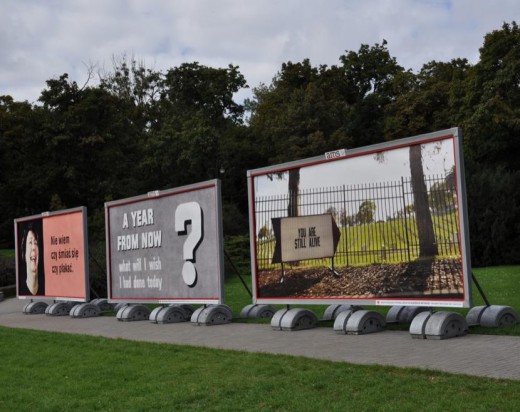 Here are a few of the billboards chosen for the festival. What if Windsor's Art in the Park had a billboard contest?