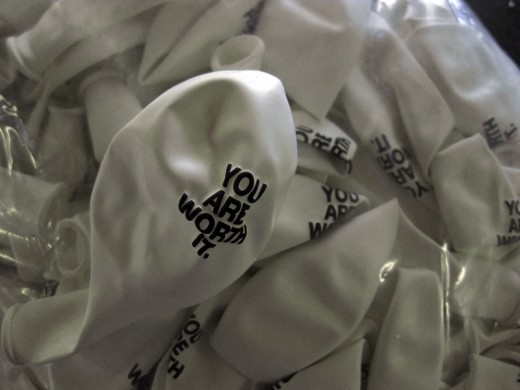 As part of Green Corridor's Open Corridor festival, I'll be working with 500 biodegradable balloons with "YOU ARE WORTH IT." printed on them. The balloons will be filled with helium and some wildflower seeds, 200 of them will be launched anchored throughout the Green Corridor area and handed out to those in attendance next Thursday, June 18th.
Over the next few months, the remaining 300 balloons will be used for a variety of smaller launches and handed out in small bunches.
The balloons will act as a kind of seed bomb, meant to distribute wildflowers to some of the many ideal locations across the city for new gardens.